Ban Block for TikTok
Judge blocks Trump TikTok ban after appeal
On October 30, President Trump's executive order banning the social media app TikTok was blocked by a Pennsylvania judge's preliminary injunction. This decision was in response to the app's appeal to a September 27 judge's ruling that gave the app a November 12 termination date, which was an extension from the original executive order termination date September 27. 
Since early August, U.S. officials — including Senate Minority Leader Chuck Schumer, Secretary of State Mike Pompeo, and FBI Director Christopher Wray — and the President have had growing concerns about the app selling personal information to the Chinese government; these qualms have been corroborated by intelligence analysis as well. The government's fears triggered Trump to enact his executive order on August 6, which stated that it would ban TikTok from the U.S. market if TikTok did not change their leadership from foreign to domestic owners. TikTok responded immediately by sharing their intent to pursue legal action, as well as later offering to comply.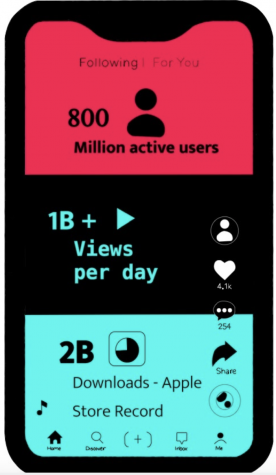 "[Social media] data collection threatens to allow the Chinese Communist Party access to Americans' personal and proprietary information — potentially allowing China to track the locations of Federal employees and contractors, build dossiers of personal information for blackmail, and conduct corporate espionage," the Trump administration wrote in the executive order. 
Furthermore, this fear of TikTok's security worsened due to new claims that the Chinese government had hidden information regarding COVID-19 and their treatment of the people living in the nation. Officials in Wuhan, the original home of the virus, may have withheld information about the virus, rendering bigger cities like Beijing uninformed about the virus's dangers when it was impacting the city's population the most. During his 2020 Salute to America Speech, Trump commented that "China's secrecy, deceptions, and cover-up allowed [COVID-19] to spread all over the world."
Trump's executive order was not an outright ban on the app. The legislation offered a period — until September 27 at first, and later until November 12 — for TikTok to avoid being banned by transferring its leadership to an American company. Microsoft, Walmart, and Oracle were all in the talks to buy the popular app and avoid the ban. 
However, TikTok itself announced their own plan first by revealing their intention to sue Trump due to their belief that the executive order was unjust. While TikTok appealed to the executive order through legal action, the ban was put into limbo and still has no decision today, with the recent injunctions postponing a verdict.
"The text of the decision makes it plain that there has been a reliance on unnamed 'reports' with no citations," TikTok said in their statement defending their decision to sue Trump in response to the executive order. "…[the decision was based on] fears that the app 'may be' used for misinformation campaigns with no substantiation of such fears, and concerns about the collection of data that is industry standard for thousands of mobile apps around the world."
While the President's decision was based on officials' security concerns, users were not worried about these qualms. Instead, they were more concerned about the loss of the platform –  TikTok has been praised for providing a space for people to share and express themselves during the pandemic. As soon as Trump unveiled his plan, prominent TikTokers voiced their discontent in seeing the app being threatened.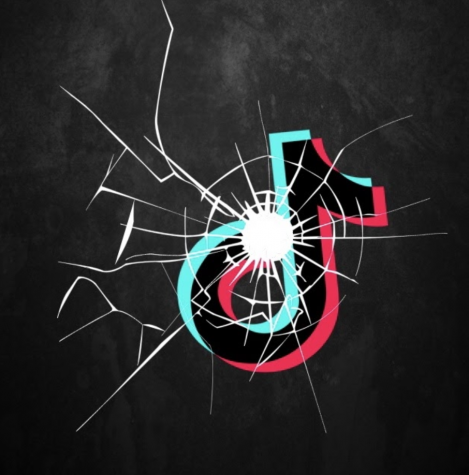 "I know a lot of people would be sad out of the loss of a platform to express themselves and connect with other people," said TikToker Phil Edat '22, who currently has 26.8 thousand followers on the app and one million likes. 
Some users have spread the hashtag #savetiktok as well as petitions to repeal the bans. Although the app's primarily teenage users protested the app's extermination, even adults questioned the ban as it opposed what many people consider to be capitalist values.
"In China, there is a lot of censorship…but [in America] our Constitution stresses the right to free speech and expression, so it's almost like we've switched places," government teacher Elizabeth Scheinkopf said.
As TikTok and the U.S. government have disputed over the past few months, users' initial fears have blown over, and many have continued to share videos as if little has changed. In case TikTok fails to appeal the ban, in the end, some have an optimistic outlook, saying they are prepared to endure the loss and are confident that they will discover new ways to socialize.
"Although the ban would take away a lot of opportunities for people, we are innovative, so we'll find something new," Edat said.