Physical education program modified, students will choose different health-promoting activities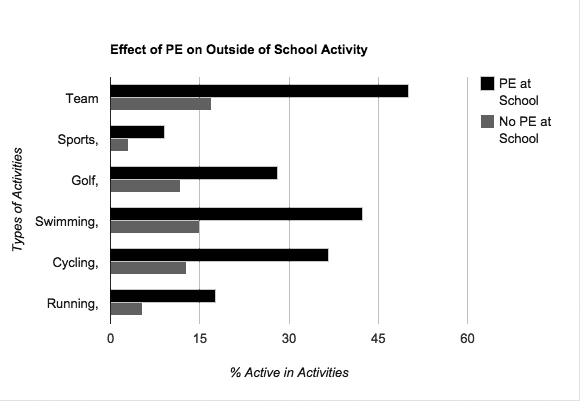 The Physical Education (PE) program is undergoing a significant change for the upcoming school year. Instead of choosing a single class and participating in it for a whole semester, students will be given the opportunity next year to change their activity every six weeks in a new class called Choice PE.
Courses such as Group Fitness, Introduction to Fitness and Cardio will no longer be available individually, but instead, they'll be worked into the Choice PE curriculum. During most periods of Choice PE, there will be an option to go to the weight or cardio room, a group fitness type option, team sports and other activities. The amount of choices offered will depend on the class size, and each student will get to choose what they want to do versus the whole class doing the same thing.
"We want to give students the opportunity where they decide what to do and are able to pick their first or second choice," PE teacher Timothy Crow said. "This way they aren't stuck in a class or activity that doesn't interest them."
In addition to Choice PE, Adventure Education will still be offered as an option; however, instead of being offered to only juniors and seniors, Adventure Education will be available to sophomores and secondsemester freshmen. The aquatics and PE leadership sequences are also still an option for those who are interested.
The freshmen PE program is also experiencing a change in its curriculum. Instead of being split into a boys and a girls class, it will now be coed, Jill Lipman, Director of Physical Welfare, said. The first six weeks will serve as a foundation course for the freshman and allow them to learn about the five components of fitness, how to properly use the machines in both the weight and cardio rooms and the basics to prepare them for Choice PE or a leadership class. This way they know how to do things safely, Lipman said. For the other six weeks, they get the option to choose their activity.
"Our goal is for each student to get moderate to vigorous physical activity daily, and that's easier if the student enjoys what [he or she is] doing," Lipman said.
Having a variety of choices was what motivated Holly Youngberg '16 to sign up for Choice PE next year. Taking a gym class guarantees a spot in the day to exercise instead of trying to set aside time after school. Having gym during the school day allows students an easy opportunity to work on specific goals they have, Youngberg said.
"Each semester students can virtually choose to participate in three different activities that relate to their goals," Crow said. "They have the option to train for an upcoming sport or any upcoming events like Prom and Spring Break."
In addition to improving physical health, exercise has been linked to improving mental health. According to the Mental Health Foundation, exercise boosts self-esteem, improves concentration and decreases stress and mental fatigue. The Mental Health Foundation recommends at least 30 minutes of exercise which is longer than the amount of time of an average class period.
"With this change," Lipman said. "Hopefully our students will become independent, self-reflective life long movers by having the opportunity to grow and find an activity they know they enjoy."