Body cameras huge step towards safety for all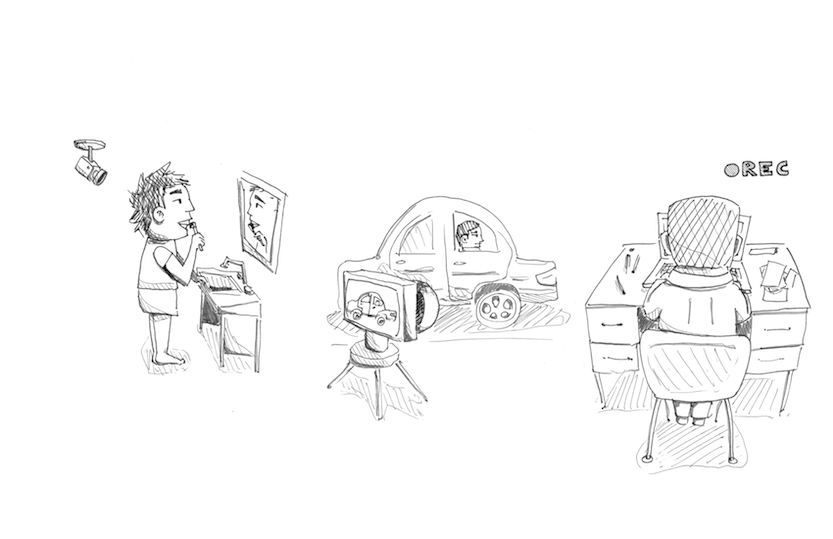 In January, the Chicago Police Department (CPD) began their widely debated trial of body cameras for their officers. CPD decided to pilot the body cameras in order to monitor the actions of civilians and officers via video camera.
According to the department's news release, the cameras are designed to record all routine calls of "service, investigatory stops, traffic stops, foot and vehicle pursuits, emergency driving situations and high-risk situations." The officers wearing the cameras are also required to disclose to any individual they are interacting with that he or she is being filmed.
While the program is designed to insure greater safety for Chicago's communities, some civilians do not meet the idea of giving up their privacy for safety with open arms. Similarly, the high cost of body cameras is also concerning to some citizens since each camera is listed at $399, and many are needed.
Statesman agrees that while this decision is an important step in combating crime, it may add pressure to police officer's jobs. However, Statesman also sees that it is for the benefit of both the citizen and the officer that police are held accountable for their actions.
Statesman also praises implementation of body cameras given the city's history of high crime rates. There is no denying that homicide has always been an issue in Chicago, and these body cameras have the potential of becoming a deterrent for crime given that an officer can now have a recording of what occurred.
Recent events regarding protests of police brutality in cities like Ferguson, Missouri, also highlight the push for implementing change since piloting the cameras come at a time of national focus on police accountability. Statesman believes that it is a necessary precaution taken against police misconduct since the cameras can capture where the officer was and what he was doing to ensure they're held responsible.
While Chicago's pilot project is a crucial part of reducing crime, video recordings will not necessarily resolve every dispute over police encounters with the public. The cameras can offer a limited perspective of a situation considering they will not capture everything around the officer, such as things behind him or her. While Statesman agrees that videotaping police action sheds light on contentious events, it is not necessarily the whole truth and could create a bias view since the cameras only show the point of view of the officer.
Statesman is also concerned in regards to whether or not all cameras will be reviewed for crime. Given that there will be a large amount of footage, and over thousands of hours of film taken everyday, the issue of who and how the film will be monitored arises since the question remains if there is enough time to watch it all, and how they plan to save the footage.
While the new technology generates some concerns over privacy, data collected from other cities that have already enacted similar programs, like Mesa, Arizona and Rialto, California, shine a positive light on the cameras. Reports cite a decline in complaints against the police departments from civilians. So while there is some loss of privacy given that citizens would be subjected to videotaping around police, the cameras also have the potential to be the future of law enforcement, similar to cameras on police car dashboards which have become commonplace now.
Statesman hopes the usage of body cameras will benefit Chicago, but questions if it's the best way to improve relations among officers and civilians.