As autumn paints the world in vibrant oranges and reds, social media platforms have become a hub for creative recipes to get into the fall spirit. These recipes have ranged from acorn bites to apple-infused pastries to hearty stews, all just in time for the Thanksgiving season. 
TikTok's short video format makes it an ideal place for sharing recipes that are quick and easy. Shown below are four creations we attempted to replicate and our honest reaction to each dish. Enjoy!
There's a reason that Cinderella's fairy godmother could turn a huge pumpkin into a masterpiece of a carriage. We are convinced that pumpkins, synonymous with the changing of leaves as the fall season passes, are one of the most versatile fruits to exist. Think about it: pumpkin donuts, pumpkin bread, pumpkin pasta, and much more! We decided to take this pumpkin phenomenon to the test, trying a mix of sweet and salty: salted caramel pumpkin spice hot chocolate!
At first glance, this recipe seemed like it would be a letdown, too picture perfect for three high schoolers to complete (thank you Ishanvi M for helping)! However, after repeatedly having this idea recommended on our TikTok, we decided to give it a try. Thank goodness we did. 
This drink consisted of pumpkin purée, cocoa powder, nutmeg, and a lot of physical exertion. Our homemade caramel [seen on the right] was drizzled atop freshly whipped cream (hence the exertion), all laid on top of dense chocolate delishness. Starbucks' motto, "that first sip feeling," was seemingly accurate as we chugged down this miracle concoction. The savory pumpkin flavor gave each sip a unique mix of sweet chocolate, salty caramel, and pumpkin. This drink was in fact not a disappointment but rather a drink we will gladly make all fall long. 10/10.
American Chef Ina Gusten once said: "you can be miserable before you have a cookie, and you can be miserable after you eat a cookie, but you can't be miserable while you are eating a cookie." We experienced this phenomenon firsthand as we stuffed our faces with a thick brown sugar cookie topped with butter, sautéed Granny Smith apples, homemade caramel sauce, and a sugar cinnamon crumble. This recipe was all over our page, claiming itself to be a "simple and cheap" take on a Crumbl Cookie. However, we are not sure we can attest to the ease of the recipe. For starters, the preparation time claimed to be 25 minutes, but ended up being an hour-long session that consisted of 16 different ingredients, three sticks of butter, 25 dirty cooking utensils, and four separate parts of the recipe. But if you happen to have two hours to spare, we highly recommend it. These cookies were perfect: soft cookie, sour apples, sticky caramel, and crunchy toppings. [See the deliciousness below]. Although the recipe may have a high sugar content, we still highly recommend trying it. Overall we'd say an 8/10—if consumed in moderation.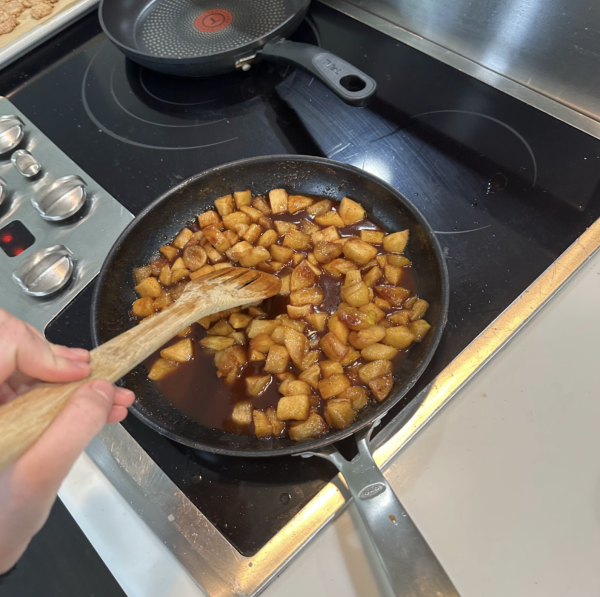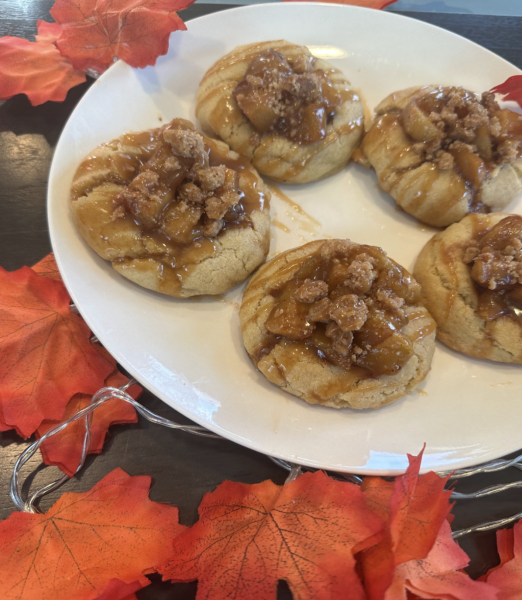 Next is the most complex dish we made: spaghetti squash pasta [pictured on bottom right]. If you truly adore garlic, you have a good chance of liking this recipe.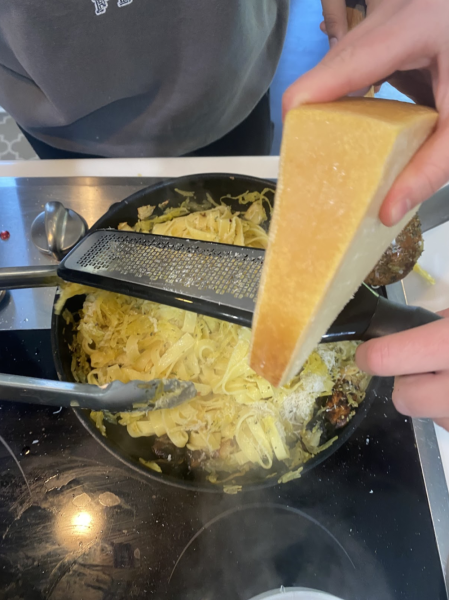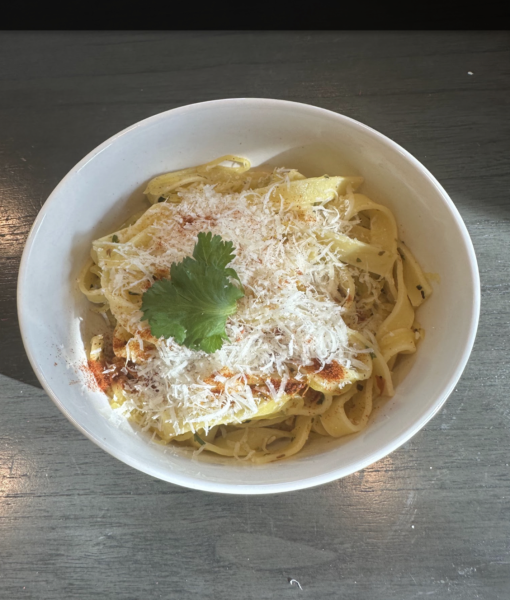 The recipe was very tedious, like walking up a sledding hill in three feet of snow. We ended up spending more time preparing the ingredients—with over 10 cloves of garlic —than making the actual recipe. The unique TikTok-inspired component of this recipe was roasting the squash atop a monstrous pile of garlic and olive oil, then scooping out the spaghetti and sauteeing it with noodles and more garlic, along with parsley, basil and oregano.

Before serving, we garnished the dish off with a sizable pile of parmesan cheese [pictured above left]. The main downside about this recipe was the overpowering garlic flavor, which we were unable to mask. We also found the pasta to be dry, but we easily fixed that after adding some pasta sauce—the ratio of flaky garlic to creamy soft base was the perfect blend. Overall, we give this a 5/10.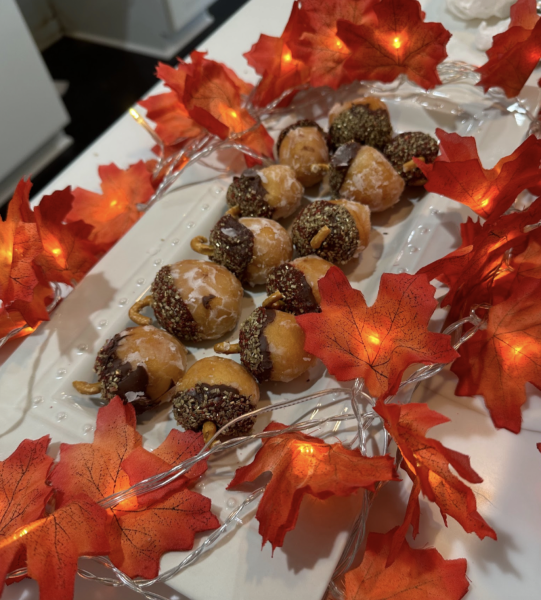 Lastly, we made the acorn bites. These were definitely the cutest and easiest to make. The acorn bites truly adhere to the typical TikTok recipe's standard of being quick to make while also aesthetically pleasing. To make the acorn bites, we set up a small assembly line dividing the jobs amongst each of us. One person dipped the munchkins into melted chocolate chips, followed by another person dipping them in sprinkles, and then lastly adding a stem-shaped pretzel [pictured on the right]. As expected, the acorns turned out to be super sweet since the munchkins were already glazed. We were pleasantly surprised that it took 10 minutes to make 18 acorns, especially at the end of our several hour long baking session. We'd rate this recipe 7/10 in terms of taste, but definitely a 10/10 for efficiency.