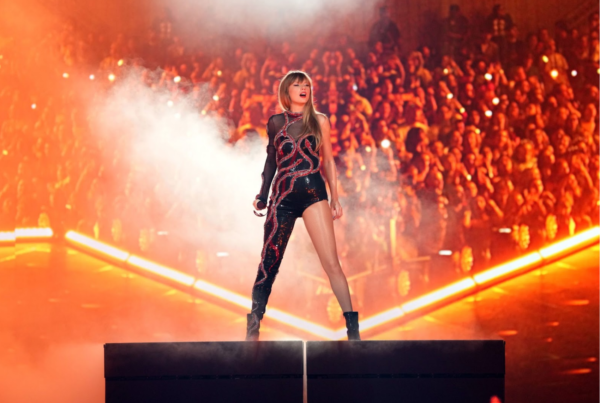 We get it, you're sick of hearing about Taylor Swift's groundbreaking "Eras Tour." Frankly, so are we. Covering repertoire from across her discography, we could drone on and on about the set list, the elaborate costumes, or even some of the choreography, but why bother? Instead, we're here today to discuss everything wrong with this acclaimed tour. We're here to talk about the Tay-pocalypse. 
The first issue fans ran into came months before opening night. With millions of people across North America jockeying for a seat, ticket sites crashed. Fans later dubbed this "the great war," as social media platforms flooded with complaints from disappointed fans about the fruitless hours they spent poring over Ticketmaster.
To add insult to injury, after initial sales left thousands ticketless, fans turned to ticket resellers who extorted fans for outrageous prices. The cost of tickets in nosebleed and obstructed view sections cost buyers even more than a standard refrigerator, with tickets starting upwards of $1,000. However, if you weren't thrilled by the idea of obstructed seating, you should have expected to cough up a bit more than what was probably sitting in your piggy bank, with floor seats starting at about $3,500 each.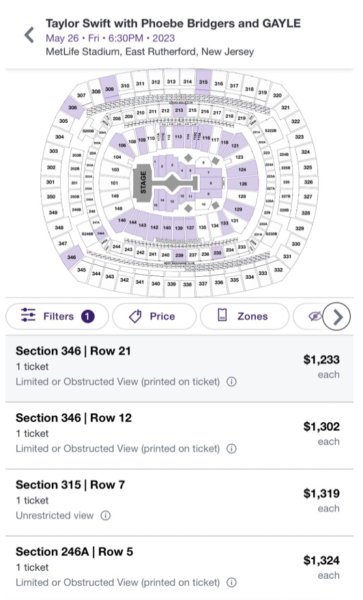 The ticket prices weren't the only factors contributing to fans' expenditures—Swifties spent even more on travel expenses. In Chicago, the city reported the highest hotel occupancy ever, with every lodging facility in a two mile radius of the stadium reporting no vacancies, leaving some concert goers to spend a premium on standard rooms miles from the venue.
As cities filled in anticipation for the show, so did their roads. For some, It was just as much of a nightmare to get in and out of the concert as it was to get the tickets. Driving into Chicago can take an hour or more on a regular weekend, but that commute nearly tripled during the Eras Tour. And that's just driving in—the additional foot traffic meant major roadways were blocked as streams of fans weaved between cars, seemingly oblivious of the two ton vehicles beside them. This problem became exponentially more difficult once the entirety of Soldier Field's capacity began to try and exit at once.
Even the venue itself was a point of concern, as the lines in Soldier Field were out of control. It was as if people were joining lines simply for fun. Parades wrapped around entire stadiums in hopes of securing a limited edition sweatshirt that had been sold out since the merchandise stands opened. There were lines for drinks, lines for food, lines for photo-ops, lines to get to seats, and these lines were not formed without consequence. The cascades of people in single file formations blocked virtually every space imaginable, making it impossible to wander the concourse. 
So, why would we do this to ourselves? And more importantly, why would we encourage you to go see a show for yourself? 
The answer is simple. There is something for everyone with Taylor Swift. Swift's songwriting has always been deeply personal. For some, her lyrics serve as a mirror, allowing them to see their own experiences and emotions reflected back in her music. The Eras Tour gives fans a reason to revisit her old music, which often correlates with memories from different points in their lives.
From the Taylor Swift album in 2006 to the recent announcement of 1989 (Taylor's version) Taylor Swift has transcended what it means to be a female artist, completely changing the face of the music industry. Looking past her music, The "Eras Tour" itself has hosted 3.6 million fans, which not only set stadium attendance records, but also cements Taylor Swift as a feminine icon. Swift has continually challenged stereotypes and redefined narratives about women in the music industry. She's shown that women can be successful artists, songwriters and businesswomen while staying true to themselves. Her courage serves as a source of inspiration and empowerment for women.
The Eras Tour has really defined what makes Taylor Swift and her fan base so special. The unique bond between Swift's lyrics and her fans keeps people coming back for more, years after the original albums were released. For fans like us, Taylor Swift gives us an outlet to express ourselves—and while some may call our behavior during the concert ridiculous, just wait until you see us after the show.