Lake County Midterms Updates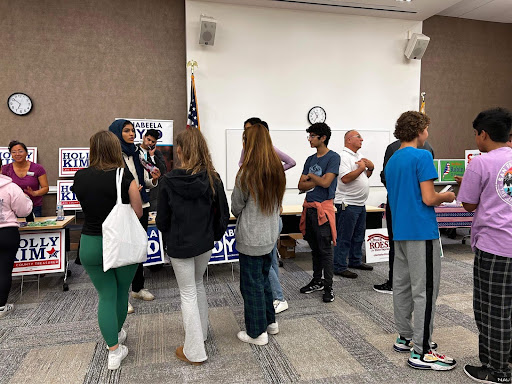 On Nov. 8, registered voters across America will finish casting their ballots for the 2022 midterm elections. The elections will determine the balance of power in national and statewide Congresses for the next two years and set a precedent for upcoming presidential elections.
With current events like abortion, inflation, healthcare and climate change in contention, voters are voicing their concerns through their elected officials. With much at stake, turnouts this year are expected to match or even exceed the 2018 midterm turnout that occurred during Donald Trump's presidency, the highest turnout rate for a midterm election within the century.
As Stevenson seniors begin to exercise their right to vote, candidates from both sides have announced their support for youth civic action and value the distinct perspective high schoolers present.
Recently, Nabeela Syed, a democratic candidate running for IL-51 District Representative, was invited to Stevenson's Political Thought and Theory class to engage with students about taking initiative during the election. While both Syed and Republican candidate Chris Bos were invited to come, only Syed accepted the invitation; however, at Political Action Club's Campaign Night event, both Bos and Syed attended. Through this experience, teacher Mark Patton hopes students in his Political Thought and Theory class are exposed to civic processes and realize the proximity of its impacts.
"One of the first things that Syed said to our class was 'I'm a part of your generation,'" Patton said. "When someone that's 23 [years old] stands in front of a group of young adults, it's hard to not [imagine], 'this could be me.'"
During a Q&A forum, students were able to directly interact with Syed and understand more about her platform on women's reproductive rights, climate change and tax system reformation. While turnouts are higher overall, younger age groups historically have lower turnouts than their counterparts. Candidates on both sides of the aisle have expressed their interest in youth participation, including Joseph Severino, Republican candidate for the Congressional Tenth District.
"[High school students] are bringing something credible to the table," Severino said. "We want [them] to be leaders with relevant information to carry a torch forward and bring uniqueness in thought and experience."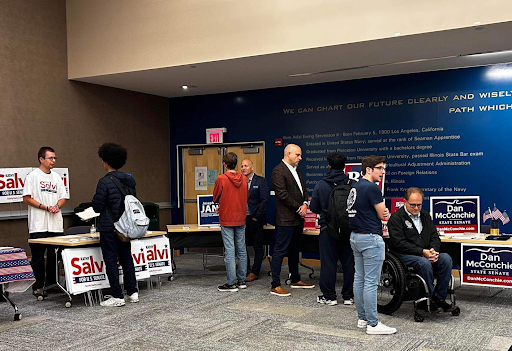 Severino advocates for programs to connect students from struggling communities with mentors, as well as mental health support systems and a "New Northshore" program to address gentrification. In order for candidates to promote these messages, they campaign through mail, campaign door-to-door and post on social media. Democrat Daniel Didech, running for IL-59 District Representative, appreciates the chance to engage people for his cause.
"I find that [going door to door is] a very effective way to hear what's important to people and talk about the work that I'm doing," Didech said. "We want to build a community where kids can go to school [feeling] safe, there's jobs and opportunity and people can live the life that they want to live."
Issues like gun violence and women's rights are at the forefront of Didech's campaign this year, especially after the Highland Park shooting and limits on abortion care from the Supreme Court's ruling in Dobbs v. Jackson. By participating in the upcoming elections, voters are voicing what they believe to be the most pressing issues of modern society.
"[Midterms] capture national consciousness and are essentially a touchpoint for understanding what parties stand for and what stories or narratives they tell the world," Patton said. "It's more than just who's going to be in power, but also a reflection of problems out in the world."