Statesman Sound Station: August
Statesman reviews Calvin Harris, DJ Khaled
Cheat Codes–Danger Mouse and Black Thought- August 12, 2022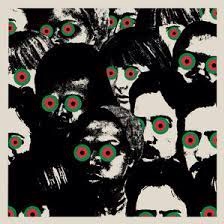 With an earlier-2000s rap-era type album, Danger Mouse and Black Thought collaborated for the first time ever to produce Cheat Codes, a 12-song album that feels like driving down the highway at 2 AM with the windows down. The album's slower, melodic rap is consistent throughout most of the album and brings us relief from the majority of recent rap albums that fixate on the faster trap style. Brian Joseph Burton, known in the rap industry as "Danger Mouse," and Tarik Luqmaan Trotter, who has been respected as "Black Thought" since 1987, included many features from big names like Joey Bada$$ and A$AP Rocky, both of whom follow the same rap style as Danger Mouse and Black Thought.
One song that stands out to us is "Strangers," featuring A$AP Rocky and Run The Jewels. The song's storyline impressed us because Black Thought immediately starts comparing his lifestyle to the people who didn't believe in his music, saying "while y'all was sufferin' for the future shot, Hurtin' and hatin', waiting for that other shoe to drop." Black Thought establishes how hard he's been working to "make it to the top." Although cliche, Black Thought creates a more modern example of how the people who didn't invest in him were too busy focusing on their own lives and not giving him enough attention. Black Thought points out the lack of support from his fans directly.
We feel that Danger Mouse and Black Thought create a sense of nostalgia with thought-out beats and the tranquil strings of the guitar in the background. Every song has the same feel, so when we listened it felt like a fever dream with echoing bells and chimes, particularly in "Identical Deaths." We enjoyed the consistency throughout each song of the album. At some points, it felt like Black Thought was singing a whole verse in a single breath, similar to Eminem's early career. We appreciate how he takes his verses to the next level by mixing aggressive drum beats with a plethora of background instruments. 
For the album titled Cheat Codes, it feels like Black Thought and Danger Mouse put a special code into a time machine to bring all of us back to the early 2000s to enjoy their album. While Black Thought has been in the industry for over 35 years, causing some to wonder whether he has lost touch with contemporary rap, he still knows how to deliver a well-rounded and consistent album. Although there were some flaws including the beats and background music sometimes overriding Black Thought's vocals, it wasn't overbearing. It wasn't enough to take away from the bars that Black Thought spoke into existence, and the nostalgia we felt after listening.
Score: 8.5/10
Funk Wav Bounces Vol. 2–Calvin Harris–August 5, 2022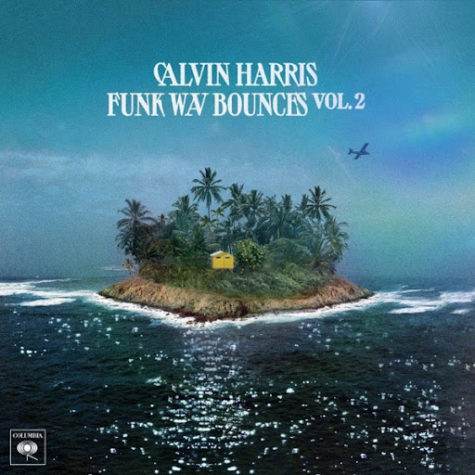 Calvin Harris has made a classic yet again.
Funk Wav Bounces Vol. 2 lives up to Calvin Harris' vision: never taking its lyrical content too seriously. With simple synths and repetitive, catchy drum patterns, it feels like a tropical vacation that you never want to end. 
Similar to Harris' last release, Funk Wav Bounces Vol. 1 in 2017, Funk Wav Bounces Vol. 2 features the best artists from the world.  From big names like Dua Lipa and Justin Timberlake, to smaller artists like Stefflon Don and Donda-featured Shenseea, the features all felt like they fit on the album and didn't feel unnecessary at any point. An exception to that would be the Snoop Dogg feature on "Live My Best Life." The concept of the feature just seemed like Harris just wanted to have someone really famous on his album and as I expected, Snoop Dogg was not right for the slow, dance-pop beats of the album. Snoop's iconic cadence helped us stick through almost a minute straight of just him talking, but the replay value is very little.
Although the nearly 44-minute album seems like a breath of fresh air to start off the school year, the album is at its best when it does more. Songs like "Nothing More To Say" and our least favorite track, "Stay With Me" (which for some reason had two parts) felt repetitive and lacked value. However, the violin and piano added to various tracks helped the beats feel fresher and more polished.
The combination of pop artist and rap artist on one track created the best moments on the album. Comparable to the classic "Slide" with Frank Ocean and Migos on Vol. 1, "Potion" with Dua Lipa and Young Thug also captures the essence of a classic summer night; perhaps even better.
Another song that stood out was "Woman of the Year," featuring an all-female lineup of Stefflon Don, Chlöe, and Coi Leray. With lyrics like "Feelin' like the woman of the year right now, two-tone Rolex on my wrist right now" and "Ain't nothin' new, just another day, 'cause you could never have me anyway", the track feels like an ode to freedom and self-love, a theme that isn't explored elsewhere. 
The theme of love shined throughout the tracklist and made the listening experience more entertaining—though Justin Timberlake on the aforementioned "Stay With Me" takes the cake for worst verses about love we've ever heard with his cringy lyrics that feel like a 41-year-old wrote them (which is likely). 
In spite of this, the simplicity of the lyrical content throughout the duration of the album causes one full listen of the album to feel like only 5 minutes have gone by. 
Calvin Harris, who has always been known as an EDM frontrunner, made a funk and disco inspired album seem appealing to any music listener, young or old.
Score: 8.0/10
Staying Alive–DJ Khaled ft. Drake and Lil Baby–August 5, 2022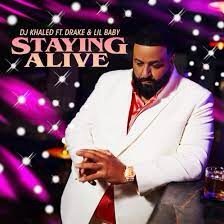 In the mosh-pit of the hip-hop world, every artist and producer seeks out their moment of fame in the dance circle—the prime opportunity to showcase their newest single or debut albums. But there's one artist that has always managed to infiltrate that circle with ease, charting his songs to the top of the billboards and using his connections to bring together some of the biggest artists. DJ Khaled has created yet another track, skyrocketing to No. 1 on the Billboard 100. 
"Staying Alive" by DJ Khaled ft. Drake And Lil Baby incorporates elements of disco and the 80s. It samples the chorus of the hit song "Stayin Alive" by the Bee Gees, which reflects the emotional rollercoaster that Drake experiences with his significant other. The line "wanted me to lie, wanted me to cry, wanted me to die" showcases how relationships can quickly divert from being perfect to having feelings of toxicity. It's a step away from the norm within a lot of Drake songs, where he focuses on himself and his healing, versus "Staying Alive," where he turns to the relationships and talks about how they make him feel. It showcases a shift in Drake's generic style and strives for deeper and more impactful lyrics. 
Lil Baby's verse on this song, which comes after the second iteration of the chorus, also depicts this theme of toxicity but pushes it into a newer region: loyalty. Lil Baby talks about how his partner isn't loyal to him, but he has to look past that because she makes him feel happier when they are together. The song builds to the line "I put my feelings aside, you want me to die, but, baby, I'm stayin' alive" builds off of the entire song, showcasing how he continues to keep his head up and avoid the rather dark walks of life. He wants to see the good in life, and mitigate the bad. "I'm with all that whenever you ready," the penultimate line before his verse comes to a close, depicting how no matter what happens to him, he refuses to let go, and will wait forever until she's ready to be with him. 
Drake and Lil Baby sing the chorus together as the beat slowly fades out. Throughout the end, there's an ad-lib "for real," which proves that the song was a demonstration of everything they prefaced about pain and heartbreak in the beginning of the song. 
Although it is far from being a top performance for either of them, it's a great display of skill from DJ Khaled, and a great opportunity for both of the rappers. The mosh-pit of hip-hop doesn't present opportunities often, and it's unforgiving in not letting every person into the circle. Though their performance in the dance circle may not have been a fully choreographed routine, it was a great performance regardless, and one that will continue to be enjoyed by their millions of listeners. 
Score: 8.0/10