Statesman Sound Station: May
Welcome to the Statesman Sound Station, the monthly recap of what stood out to us in the music industry. For this month we got Jack Harlow, Doja Cat and Kendrick Lamar.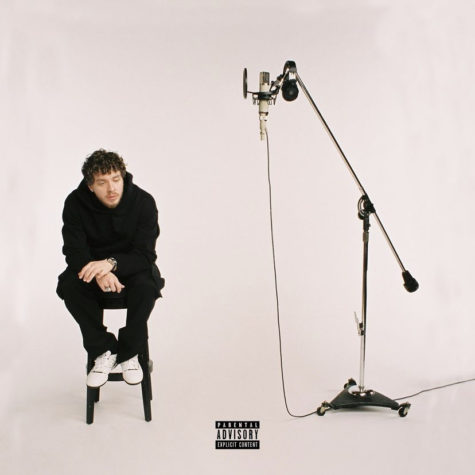 Jack Harlow – Come Home The Kids Miss You – May 6, 2022
Jack Harlow's popularity on social media has exploded recently, with his charismatic, comedic character becoming a sensation online. A joking, flirtatious line appearing in many of his comment sections, "come home, the kids miss you," is what Harlow has named his recent album. 
This album is his seventh in a stacked discography which spans over the last six years. At around 45 minutes long, the album features thirteen new releases and singles "First Class" and "Nail Tech" which dropped earlier this year, both trending on social media and topping the charts.  
This album is a typical Jack Harlow album: an embrace of his cocky character is backed up with his clever lines and charismatic quips. We noted the empowering feeling that this album, and other Harlow's projects, give of being on top of the world with Jack rapping in our ears. "The king's back in his hometown," he says in "Nail Tech." 
The album also has some quality features from Pharrel Williams, Drake, Justin Timberlake and Lil Wayne. All of these features propel the songs they're in to make them the best in the album. With that said, given the quality that we have come to expect from these artists, all of them underperform mostly when it comes to lyrics. 
Harlow's consistency and personality is why we find him so appealing and entertaining. This album is fun and romantic but also shows some emotional vulnerability with lines like "I told my therapist about you" on "Lil Secret" and Drake's line on "Churchill Downs" criticizing those who "say they run the game and they not even in it."  
All in all, this album is very solid. We enjoyed what has become the typical, Harlow-esque brand of subtle arrogance and comedic charisma. The album makes for an excellent listening experience but lacks a high relistening value. Regardless, Jack's got his character down, and we can't wait for what's next from him.
Score: 7/10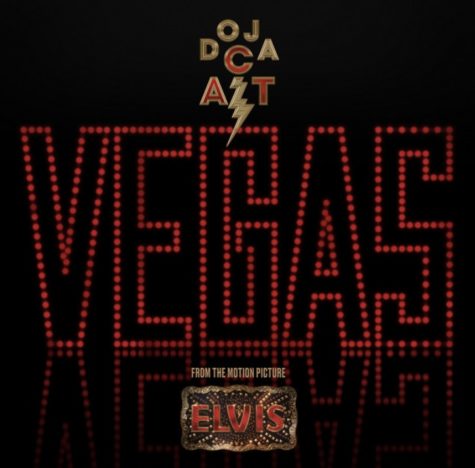 Doja Cat – Vegas (From the Original Motion Picture Soundtrack ELVIS) (Single) – May 8, 2022
The King of Rock and Roll is getting a movie in July, and an unlikely Doja Cat, the Billboard Female R&B artist of the year, is one of the artists starring in the soundtrack. Her song "Vegas" references and samples a song Elvis covered: Big Mama Thornton's "Hound Dog." The song has the bouncy, exciting, fast-paced feel that is typical to Doja's music. We love it.  
"You ain't nothing but a – dog," she says and in the chorus repeats the phrase "hound dog." She continues to sing about an individual in Vegas, calling them a "fraud, player, ah," and references a passionate romance beginning to stir in Sin City. 
So far, Doja Cat is the only artist that has been announced for the Elivs movie, which comes out this July. However, the label told Variety that "the album will include variations on Presley material that include contributions from a number of name artists representing different genres." We really like this choice, as part of Elvis' legacy is his lasting impact on music— taking on his material with a modern twist is an inspired choice. 
This song is very reminiscent of any other Doja song, but the Elvis aspect of it brings a level of complexity that we may not understand until we see the movie. This song makes us even more excited for the Elvis film, as it suggests that there may be various modern arsts paying their respects to "The King." 
Score: 8.5/10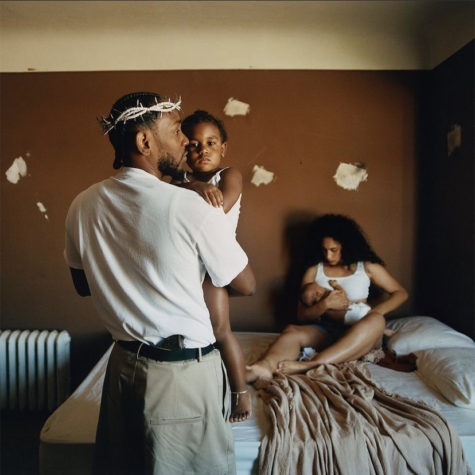 Kendrick Lamar – Mr. Morale & The Big Steppers – May 13, 2022 
We've long awaited the return of Kendrick Lamar, and after his part in the Super Bowl performance, hope began to brew for a dramatic return. On April 18, a post was made on his highly inactive Instagram account revealing the release of an album on May 13. Kendrick's latest album is his first since 2018's Damn and wow, is it everything we hoped for and more. 
Kendrick is an established great in hip-hop and this album continues to prove it. The high quality production is tip-top, and the typical Kendrick intros which jump into beats with his various voices, flows and styles are incredibly memorable.
Aside from the excellent sound and production value, which we have come to expect from Kendrick, this album packs in a lot of profound and compelling topics. In "Auntie Diaries," Kendrick talks about his aunt who transitioned genders and was outcast from his family; he notes that those who are discriminated against often discriminate against others, and that they are no better than their oppressors. On "Father Time," he delves into the life of having struggles with his father and reflecting on how toxic masculinity impacted him while growing up. 
The features also star on this project. They add to the album in a manner in which they don't steal the show or stand out, but instead contribute to the sound and meaning of each song they're on. Kodak Black's features and interludes stood out to us, showcasing his enduring musical ability amidst setbacks from personal issues.
The album takes on intense topics, with Kedrick's bars demonstrating a raw, emotional tone. On "Mother I'm Sober" Kendrick raps about his family's generational trauma when it comes to sexual abuse. Kendrick Lamar also takes a deep dive on the cycle of toxic relationships in "We Cry Together." This is accomplished by Kendrick and the feature artist Taylor Paige shouting and crying back and forth at one another. This track is honestly very raw and vulnerable, to the extent that it might even make a listener uncomfortable. Regardless, it's still impressive performance art. Religious undertones and album cover with the crown of thorns are quite present. 
Through all of these pieces of art, Kendrick Lamar rejects his life of fame and money. In "N95", he creates a metaphor of wealth and material possession being a mask; when those who wear that mask take it off, they have nothing of substance beneath. He does not desire the fame that artists glorify and he realizes that he cannot please everyone with his music. Instead, Kendrick remains quiet in the public eye, building a family and living a reasonably private life while becoming a far more understanding person. Once again, Kendrick lets his art speak his truth for him on Mr. Morale and Big Steppers, which is why he remains arguably the greatest artist of this generation. 
We hope we won't have to wait another five years for what's next from K-Dot. 
Score: 10/10