Statesman Sound Station: April
Welcome to the Statesman Sound Station, the monthly recap of what stood out to us in the music industry. For this month we got Dreamville, Vince Staples and Camila Cabello.
D-Day – Dreamville – April 1, 2022
Dreamville, a production company and label co-founded by Grammy winner J. Cole, has delivered some classic compilation albums in the past. This one, no different, is titled D-Day and was released on April 1. Featuring artists like JID, Kenny Mason, Ari Lennox, Lute and more, the album is 47 minutes of pure entertainment. 
With Revenge of the Dreamers III (2019) being the last project Dreamville released, the anticipation has been building. We can confirm that the long wait has paid off. The album cover reveals that this project is for real. It's a fun album and doesn't take itself too seriously as the artists on it are all energetic. Seeing so many artists together makes it feel like an Avengers level team up, but it is a legitimately solid album that we have enjoyed listening to. 
We appreciate how Dreamville incorporates accomplished rappers like A$AP Ferg and 2 Chainz into the album because it not only brings more features into the album, but sticks with the underground talent, not big name features. "Barry From Simpson" is a personal favorite from the album; JID, and the classic 2 Chainz and Young Nudy duo created three minutes and 17 seconds of entertainment. 
However, we wished 2 Chainz saw more action in the song, being that he was the second feature and only saw roughly one minute of space at the back end of the track. Considering his legacy in the rap industry, we felt that he should have opened the song as the first feature. 
Despite these minor flaws, the album delivered as we expected. Regardless of what us as fans want from Dreamville, we should feel appreciative for the quantity of songs and features they have created. 
Score: 8.0/10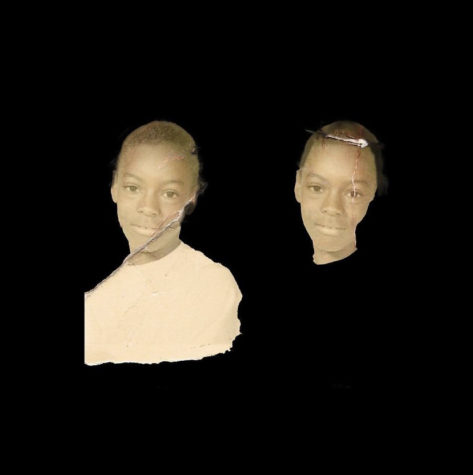 Romona Park Broke my Heart – Vince Staples – April 8, 2022
Since 2014, Vince Staples has released six studio albums. This one, his seventh, titled Romona Park Broke my Heart, brings something new to his discography, with a more vulnerable project that works to make a thesis of sorts: the tone of violent rap is detrimental to everyone involved. The 41-minute long album is mostly a solo project with a few notable features from Lil Baby, producer Mustard and Ty Dolla Sign. 
The work on this project suggests that the most impactful influences towards his craft is the neighborhood he grew up in Long Beach, California, in his youth. "THE BEACH," the introductory song to the album, sets the mood perfectly with the sounds of waves crashing against the sand while seagulls call in the air The sequence ends with gunshots overlapping loud laughter. "Aw yeah, everybody killa / Tryna make it to the top, we can't take everybody with us / We can't get everybody rich," Staples raps to describe the difficulty it takes to become successful where he grew up.
In songs like "SLIDE" and "MAMA'S BOY", the album continues to shed light on Staples'  trauma from growing up in a violent neighborhood and some stories of young love in songs like "WHEN SPARKS FLY." This is all said over west coast production that brings a very subtle and chill trap vibe, allowing Staples to lyrically be vulnerable when telling his own story. The most notable songs in our opinion are "MAGIC" and "LEMONADE" as Staples surely intended these two songs to do the most numbers on the album. 
Ultimately, in Romona Park Broke my Heart we feel like Vince Staples is contradicting other rappers in the industry when they glorify violence flamboyantly. He makes the compelling point that the lasting impacts of violence should make it so that it is rejected in music, not embraced; that point stems from personal experience.
Score: 8/10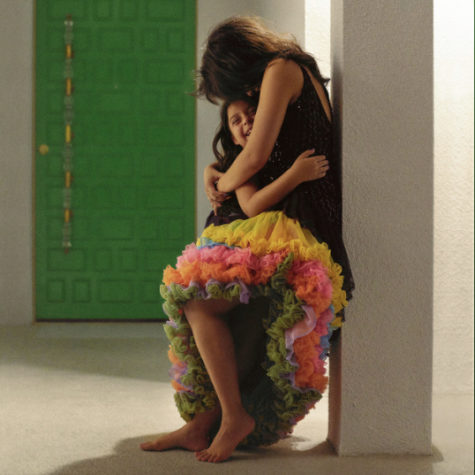 Familia – Camila Cabello – April 8, 2022
Camila Cabello dropped her third studio album on April 8, spanning around 35 minutes. This album, titled Familia, is the successor to Romance (2019) and Camila (2018). As a bilingual product, the album features songs and lyrics in both English and Spanish. Additionally, it features a few high profile features like WILLOW, Maria Becerra and Ed Sheeran, who Cabello has worked with in the past. 
The album clearly draws inspiration from Cabello's Latin American descent, as the Cuban-Mexican's album begins with the song "Familia," an 17 second trumpet instrumental, a common element in Latin music and the first of many references to her heritage. The song opens in Spanish with Latin-influenced electronic beats. In fact, "Celia" is the first song of her independent career that is fully in Spanish. 
The album's two languages and coinciding influences between American pop and Latino music is also compelling, as Cabello commemorates the various influences that affected her throughout her life and music career. For example, "Lola" tells a story about a girl who grows disillusioned by the world around her. Other songs like "Bam Bam" with Ed Sheeran are strong albeit basic pop songs, which also stand out.
Unfortunately, this album has a decent amount of songs that are just that: decent. These songs are not memorable. What this album does well is present an interconnected, multicultural piece of art. This album's flaw: it is riddled with basic, somewhat boring pop songs. For someone in music for so long, both in a group and as an individual, we expect something more sophisticated, especially considering how deep the concept itself is. After all, it's Camila Cabello album—solid, good ideas, but nothing too special. 
Score: 7/10