Statesman Sound Station: March Part 2 – Mar. 16 – Mar. 31
Welcome to the Statesman Sound Station, the monthly recap of what stood out to us in the music industry. For Part 2 of this month we got Wallows, Denzel Curry, and Harry Styles.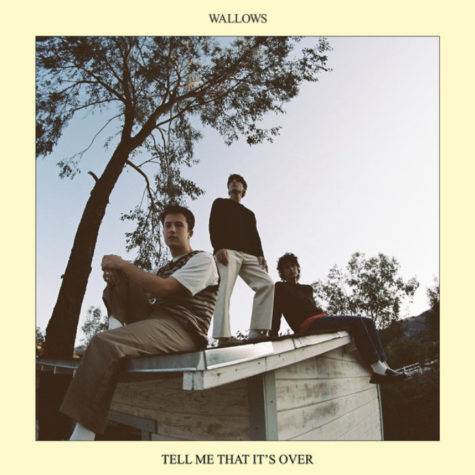 Tell Me That It's Over – Wallows – March 25, 2022
Wallows, a band whose fame is in part due to lead singer being actor Dylan Minnette, has become an enticing indie-pop band whose songs have blown up on social media apps like TikTok. Their most recent album, Tell Me That It's Over, is a relatively short project, with just 10 songs spanning around half an hour. 
The project contains a variety of  mild paced songs which emphasize themes of self doubt, stress and anxiety. This is the group's second album, and doubles down on what their first album, Nothing Happens (2019), proved: Wallows is a talented and captivating band. 
Although at times the music feels fun, it is also somber. "Feels like I've been running out of the means I need to survive," Wallows sings on the sixth track, "Permanent Price." This song delves into the pains of loving, reflecting the album's depiction of the personal struggle that life brings. It also connects to the song "Pains of Loving" with which Wallows suggests that love is necessary to survive. 
The varying types of music production on the album also impressed us. There is much to listen to: the harmonica and bouncy beat on "I Don't Want to Talk" shifts to a slower drum beat, which complements the enticing electric song production on "Hurts Me" and captures the band's range. No song sounds the same, but the album still has a cohesive presentation.
In addition to a variety of production, Wallows also plays with the album's overall tone, maintaining consistent themes while exploring different approaches in every song. In "Guitar Romantic Search Adventure," the band ends the album with a slower, more reflective style, singing, "My life's going by, but it's just begun." It also presents the bittersweet theme of supporting each other even if it is impossible to love someone forever. The band asks, "Can you see ourselves in love like this forever?" 
Wallows has delivered an exciting and diverse work of music. We particularly enjoyed the relatable themes of romance and anxiety explored in this album. The high-caliber music on this album and the commended songs on  their 2019 album have rightfully  established Wallows as one of the most popular groups in this genre.
Score: 8/10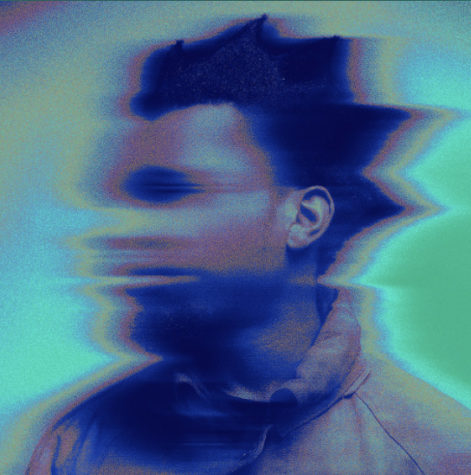 Melt my Eyez See Your Future – Denzel Curry – March 25, 2022
Early in his career, Denzel Curry was known for his aggressive voice and bass-boosted beats that pioneered South Florida Soundcloud rap. Throughout the years, the rapper has become an extremely versatile artist, showcasing his impactful storytelling, unforgettable melodies and smooth production in his latest project Melt my Eyez See Your Future.
The album contains 14 songs and has a runtime of 45 minutes. It is loaded with features, most prominently T-Pain on "Troubles," and both Rico Nasty and JID on "Ain't No Way" due to all their advanced flows and lyrical ability.
We feel like Melt my Eyez See Your Future is a very introspective album as Denzel Curry explores themes like personal growth, perseverance through difficult low points and processing past traumas. This is all discussed over psychedelic trap beats with hints of some old school jazz rap within most of the production which played into transitions between songs that were very satisfying to listen to. 
We also appreciate how experimental Melt my Eyez See Your Future truly is, an ambition similar to Curry's previous album, TA13OO. A newer approach of the slow and lyrical style that Curry consistently takes on this project can be heard on songs like "Melt Session #1" and "Mental" while the bass boosted and loud tracks from the artist's origins can be heard on songs like "Sanjuro." 
However, some songs on the project are just clear outliers and we feel like they were completely out of place. The song "Zatoichi" featuring UK artist Slowthai was just very confusing and contained questionable lyrics like "Life is short like a dwarf" and "Droppin bars like a stork" which is just very weak writing in our eyes.
Overall, though, we can confidently say that Melt my Eyez See Your Future is a perfect example of an artist who has been in the mainstream scene multiple times for his albums like TA13OO and ZUU succeed on new musical ambitions. Denzel Curry continues to add strong projects to his consistently versatile discography. 
Rating: 9/10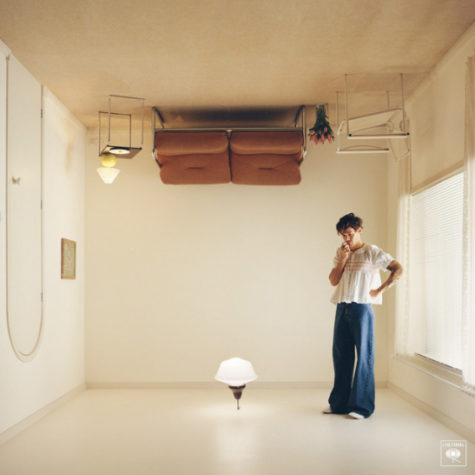 As It Was – Harry Styles – March 31, 2022
Harry Styles, the increasingly famous former One Direction star, is known for his gender norm-defying actions—which, like "As It Was," preach freedom trying new things—and fantastic music. His latest release brings the perfect vibe for the spring and upcoming summer. 
A fun, fast-paced tune begins with the voice of his goddaughter—a grounding force in his life—and kicks off with the lyric "gravity's holding me back." The song is around 3 minutes long, and its central message of life losing the value it once had over time contrasts the way the song sounds at face value. 
In the track, Harry explores a relationship gone sour as he recalls the effects of coming into the public eye. He sings about how his life is not the same "as it was." Although somewhat melancholic, the song establishes  that moving on is an inevitable part of life. 
Styles thinks about what life used to be like, a strikingly vulnerable message from the artist. However, the song's upbeat nature and the lyrics "I don't want to talk about the way that if was" suggest that he is either moving past that loneliness or covering it up. 
Styles's try at a newer genre works with free flowing vocals, light hearted production and is a song that makes for a great listening experience. The end of the song was its only weak part, with the fading voices, as it seems to stop the main song and goes on slightly too long . Despite that, this song embraces the freedom of the new and makes us eager for Styles's next album
Score: 9/10