Statesman Sound Station: March Part 1 – Mar. 1 – Mar. 15
Welcome to the Statesman Sound Station, the monthly recap of what stood out to us in the music industry. For Part 1 of this month we got Rex Orange County, Lil Durk, and Aidan Bissett.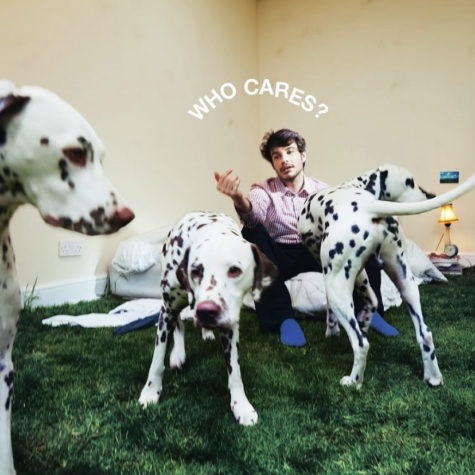 WHO CARES? – Rex Orange County – March 11, 2022 
Rex Orange County has become a very recognizable voice within the alternative scene of the music industry, especially with younger audiences. The 23 year-old solo artist is most well known for his heartfelt and sometimes very depressing songs about love like "Pluto Projector." However, on his new album Who Cares, Rex Orange County seems to be taking a somewhat more positive approach with a new focus: the concept of self-love.
Who Cares contains 11 songs with a short runtime of 35 minutes. The only feature on the album is Tyler, The Creator on "OPEN A WINDOW" which we believe to be the strongest song on the project. The duo last worked together on "Boredom" in 2017, and their creative chemistry flourished again on their recent release. 
The beginning of the album had us very optimistic about Rex Orange County's approach as the first few songs were all impressive. We liked how the pleasant and light hearted pop production matched Rex's catchy melodies and choruses. This familiar style can be heard on tracks like "KEEP IT UP" and "AMAZING". 
Rex's message seemed very clear at the beginning of the album; he has just gone through a breakup and, rather than being miserable about it, he is going to learn how to love himself. However, this message faded for us once "IF YOU WANT IT" started playing. For us, this song was the turning point of the album as it blurs the self-love message. The change in tone can easily be heard in the production and lyrics, such as the mundane and annoying moment when Rex sings "You're leaving too soon, Come back and just give me a call." Other songs towards the end of the album like "SHOOT ME DOWN" also demonstrate this intersecting tone. 
Who Cares is an album that feels like Rex has an unfinished story that needs more exploring. This album is indicative of the fact that Rex Orange County is not much of a risk-taker when it comes to his artistry, which caused the message of this album to be lost in translation preventing it from reaching its full potential. The album title asks Who Cares? Our answer? Not us.
Rating: 6.0/10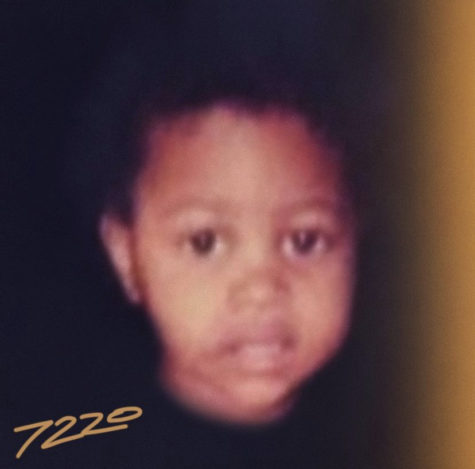 7220 – Lil Durk – March 11, 2022 
The address of a grandparent's house may be significant on certain days of the year such as Christmas or Easter, but for Lil Durk, 7220 is where he and his brother grew up in the southside of Chicago. At just 7 months old, Durk Derrick Banks' father was incarcerated, leaving Lil Durk tasked with taking care of his mother and the rest of his family. This album focuses on Lil Durk's upbringing and how he grew up on the Southside but eventually found a passion for music and made a career out of it.
The album features 17 different songs that encapsulate the rough childhood that Durk fought through. In the first track, "Started From," Durk mentions how his father was "doin' life" and Durk couldn't "sit outside and wait for him." The melodic rap goes verse by verse to give us a walkthrough of his life where every line is a different stage which we thought was very engaging. While his childhood trauma is dumped into this album, many listeners will understand where he came from and how his family didn't have a lot to begin with. Durk explains after that he couldn't attend school sports because "he couldn't pay for them." His early years were never focused on money but instead on loving the ones that are held close. 
Just by reading the titles of the songs, you can understand what Durk's childhood was like, and that's something we appreciate. We don't have to listen to a second of the song, we just have to read the title and we can acknowledge his upbringing. Song titles like, "Started from," "Shootout @ My Crib," "Golden Child," and "Grow up/ Keep It On Speaker" are four songs that summarize the album as a whole. 
This album says a lot just from the song titles and album cover of literally "Lil" Durk, but we appreciate how open Lil Durk is about his childhood because of how brutal his early life is. However, there were some flaws that we noticed in the album, which include only having four features on a 17 song album. However, we understand that the album is told as a story so there isn't a big emphasis on having many features because it is told from the perspective of the story's protagonist, Lil Durk himself. 
Despite the minor flaws, we still enjoyed hearing about his story. Fans had high expectations from the rap star, and Lil Durk delivered.
Score 8.5/10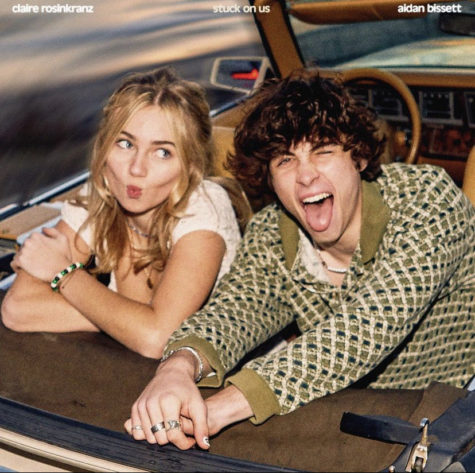 stuck on us – Aidan Bissett, Claire Rosinkranz – March 11, 2022
Long on our radar, Aidan Bissett brings another fun pop/indie song to the charts. Like much of his other music, the young artist has curated a chill, happy summer vibe in the song. Although a little generic, this song is great for the spring-to-summer transition upon us. 
Both Bissett and his featured artist on the track Claire Rosinkranz do quite well; both of their voices fit the playful vibe presented here. The guitar and steady beat makes this sound straight out of a Nickelodeon TV show. 
An anthem for young love or a summer fling, "stuck on us" is an othordox, average song for what it sets out to do. It lacks any real sophistication or individual meaning, but it's perfect for your summer playlist in the works. 
Bissett has a few excellent songs in his progressing discography, he still is young and has a lot of room to grow.
Score: 6.0/10