Statesman Sound Station – February 2022 Part 2: Feb. 16 – Feb. 28
Welcome to the Statesman Sound Station, the monthly recap of what stood out to us in the music industry. For Part 2 of this month we got Oliver Tree, Kodak Black, and Labrinth.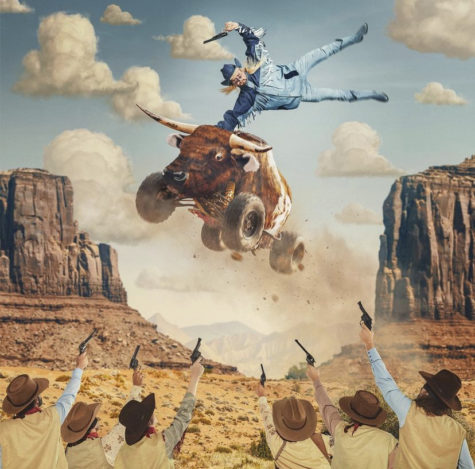 Cowboy Tears – Oliver Tree – Feb. 18, 2022
When it comes to artists in the music industry, it is difficult to find anyone who compares to how peculiar Oliver Tree's album rollout marketing is. He is an artist who voluntarily portrays himself as a meme on social media—riding a giant scooter on tall stilts or getting a blonde mullet haircut while dressed like a cowboy in all blue attire—all while promoting his next project in the caption. 
For someone who seems to be quite impish, basing his appearance as humorous, Oliver Tree's new album Cowboy Tears may come as a surprise to new followers or listeners because of its melodic songwriting filled with heartbreak, suffering, battling addiction and trauma. The album contains 15 songs that span across 40 minutes.
Cowboy Tears demonstrates apparent growth both in the music itself and how Oliver Tree has been able to grow as a person since his last album Ugly Is Beautiful in 2020. The throwback electro pop sound combined with emo rap and rock has now evolved into a simple acoustic western country-ish vibe fusioned with his familiar 90s nostalgic pop and rock sounds. 
We respect Oliver Tree's vulnerability, as it is evident he isn't scared to open up about painful past experiences he's lived through. "I really miss you, I'm so sorry I couldn't fix you," he sings on "Get Well Soon"  which is a song where he reflects on a time he tried to fix a broken person but realized it was impossible. However, it seemed like he was going for a country-themed album, which we were unimpressed by. There was little evidence of a country album besides repetitive acoustic beats across the project.
Although Oliver Tree's image of the album could be seen as confusing and the man himself is an odd person, the pain is vivid on Cowboy Tears. We believe Oliver Tree's ability to create weird but catchy music that strives to bring listeners together through self expression has the potential to become a very trendy style in the upcoming years. 
Rating: 7.5/10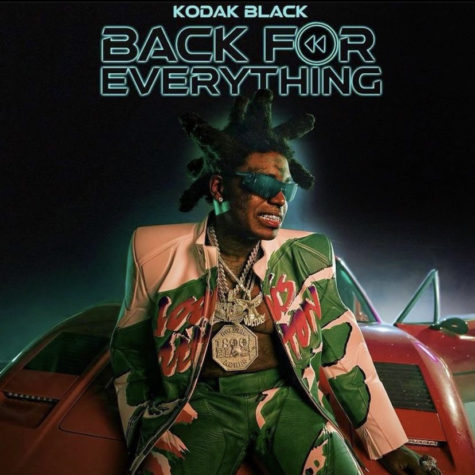 Back For Everything – Kodak Black – Feb. 25, 2022
Florida artist Kodak Black has long been in the spotlight of controversy over the past few years. Whether it be being pardoned by President Donald Trump in Feb. 2021, questionable videos he's posted on social media with family members or getting shot in Los Angeles just a month ago, it has been a wild ride.
He is just 24 years old and is an artist who we feel is not taken seriously enough when it comes to his music-making talent because of the controversy that overshadows his artistic ability. But with the release of his latest album Back For Everything, we think Kodak is worthy of the respect and recognition he once had at the beginning of his career. The project consists of 19 songs that span across 57 minutes, including his eye-opening previous singles "Super Gremlin" and "Love & War".
For us, the best song on this project was the intro to the album, Let Me Know. The beat is simple with an ongoing piano sample blended with trap drums, but Kodak's lyricism and flow is the real eye opener for us. He raps about his past and even his regrets and wishes. We respect Kodak's mindset on this album: wishing that he made better choices leading up to where he is today. Kodak is Back For Everything this time, which effectively sets the premise and tone for the album. 
It is clear to us in this album that Kodak has been very focused when it comes to his music and has done a lot of reflecting. Another song that stood out to us was He Love the Streets.' In the song, Kodak emphasizes how it is difficult for someone to escape the 'streets' due to gang related activity becoming a lifestyle for most people in order to succeed economically in their communities. "Tryna get up out of this mindset, it's like I'm chained by it," Kodak raps.
At times though, this album feels a little repetitive when it comes to the trap production. The structure of the album may cause listeners to think every song sounds the same and it's hard to remember which songs stood out during the first listen when revisiting. 
Although the production was repetitive, lyricism is where we feel Kodak did best on this album. Producing songs with lyrics that contain real-world messages and personal struggles while also being able to switch flows midway through a song is where he thrives most on this album. When it comes to the rawness of lyrics and flows that seem so effortless for Kodak to ascend to, we're led to believe that this album may be purely freestyle and straight from the heart. We believe that Back For Everything will be a staple album in Kodak's career, no matter what the young artist has yet to achieve in his future. 
Rating: 8.5/10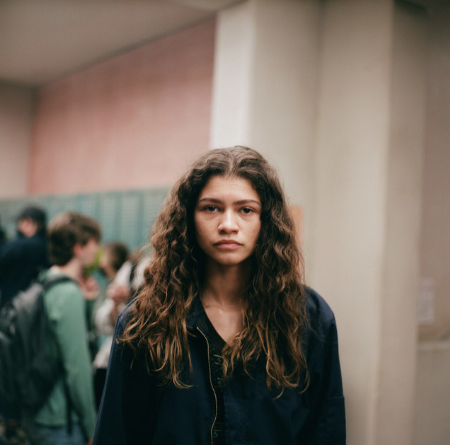 I'm Tired (From "Euphoria" An Original HBO Series) – Labyrinth, Zendaya – Feb. 28, 2022
"Art should be dangerous," perhaps the show's best line, was said in the Euphoria season two finale released Sunday Feb. 28. With two seasons of Euphoria having finished airing on HBO Max, it's clear that Labrinth has masterfully created the soundtrack for both. 
Art is best taken hand in hand, and the stellar music perfectly complements the incredible show that HBO Max has given us. After watching the finale, "I'm Tired" is the perfect song to take you through the next few years while you wait for a third season. 
The finale of season two left us torn, and this song perfectly embodies the raw emotion of the show. Reminiscent of other vocal soundtracks of the show, I'm Tired has it's twist, with Euphoria's star Zendaya providing us with beautiful vocals. 
We highly rate the work of Labrinth on Euphoria, and this song is no different. The beautiful vocals, along with the fantastic production and the musical connections the single has to the overall soundtrack have left an impact on all of us, just as the Euphoria finale did.
Rating: 9.0/10