Statesman Sound Station – February 2022 Part 1: Feb. 1 – Feb. 15
Welcome to the Statesman Sound Station, the monthly recap of what stood out to us in the music industry. For Part 1 of this month we got $not, Mitski, and Silk Sonic.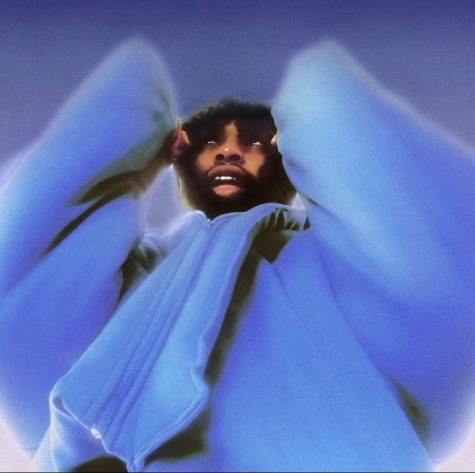 Ethereal- $NOT- Feb. 11, 2022
With the constant dropping of singles, numerous music videos with Lyrical Lemonade and features with notable artists like Lil Skies and Cochise throughout this past year, rapper $not has long been on our radar as a driving force in the rising younger generation of rap. The 24-year-old artist has been teasing his new album since October of 2021, but it wasn't until he dropped his latest single "Doja" featuring A$AP Rocky on Feb. 4, 2022 that he got a lot of attention before dropping the project just a week later.
Ethereal is made up of 14 songs and has a relatively short runtime of 35 minutes. We appreciate how each track on the album has a different style from every other—it's an album that consists of true versatility in musical elements: whether it be the acoustic production covered with slow drums and $not's melodic voice on the song "BLUE MOON" (feat. Teddi Jones), or the loud bass and bells going hand in hand with $not's energetic flow on the song "BENZO". We also respect how $not was clearly trying to broaden his audience. His familiar aggressive lyricism combined with his monotone voice made several reappearances on this album. Songs like "EYE EYE EYE" (feat. Kevin Abstract) and "Fighting Me" can be appreciated by both original and new fans alike. 
However, $not seemingly tried to follow the current trend of the loud techno-ambient hip-hop music that artists like Baby Santana, Ka$hdami and SoFaygo are admired for. This style can be easily heard on songs like "5AM" and "Euphoric" just from their production alone. We feel like $not made a decent attempt at this newly popular genre but fell short because of his lousy lyricism and flows that didn't match the energy of the beats.
There are a lot of eye-opening songs on Ethereal, and this project makes us optimistic about $not's path ahead of him in an industry constantly changing with the ambition displayed by younger artists. In order to continue to grow as an artist, $not must continue to be as versatile as he was on Ethereal and stay true to himself by avoiding the new generic genre of music everyone is so desperately trying to succeed at. 
Rating: 7.0/10
Laurel Hell – Mitski – Feb. 12, 2022 
Here at the Statesman Sound Station, we are admittedly not the biggest listeners of Mitski, but have been long aware of her music in part due to her committed and passionate fan base. Looking back, we realized that our January Edition was essentially a look at three hip-hop artists. A huge part of art and being able to appreciate it, is diversifying the themes and genres that we consume. In adhering to the appreciation for art we all share, we decided we need to better emphasize the diversity of the artists and genres we listen to and review, so without further ado: Mitski's Laurel Hell. 
Laurel Hell is Mitski's sixth album in a discography which spans almost a decade. On Spotify, she describes her discography as a collection which highlights "our most savage and alienated experiences into the very elixir that cures them." The alternative/indie album appears to take clear inspiration from the music of the 80s, something which we've noticed has been frequent in music of recent months, and greatly enjoyed. 
We were especially fond of the surreal vibe that the nearly 30-minute-long album had, with some songs feeling tragic and ominous as Mitski's excellent lyrics reminisce over the pains and tribulations of love and life. Themes of the disillusionment of growing up and getting rejected by a love interest are just a few of the topics of this album. 
The only real complaint we had with the album was the lack of memorability that some of the songs have. Although there are some real standouts and songs which tell the story of Mitski's struggle in music—especially considering she almost left the industry recently—the non-standout songs seem to slip from memory. 
We were quite fond of the incredible lyricism that Mitski flexes on this album, with songs life "Stay Soft" and "That's Our Lamp" providing quite the listen as Mitski's stellar storytelling pulled us in and let our emotions run high. Four years after her last album and a long wait from fans, Mitski has delivered. 
Rating: 7.5/10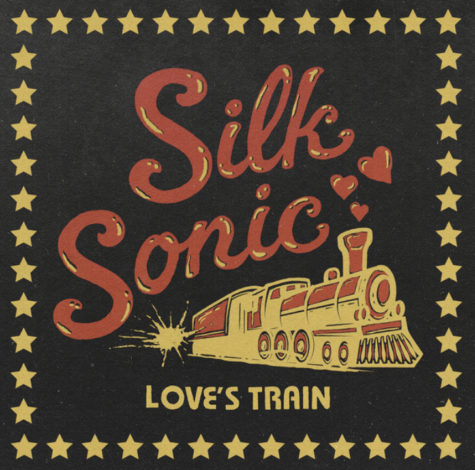 Love's Train (Single) – Silk Sonic – Feb. 14, 2022
After their incredible album at the end of last year, Silk Sonic continues to make us feel some typa way. Love is in the air as the love train leaves the station in this duo's romantic Valentine's Day release. 
The combination of drums and horns and both Bruno Mars and Anderson Paak's smooth lyricism evokes the idea of a special someone in the listener's mind. We appreciated how Silk Sonic successfully made a holiday-related song that celebrates the season of love. 
Despite a lengthy introduction—roughly 44 seconds of pure instrumental music—the song starts and hits listeners right in the Valentine's Day feels. We felt that the intro was too long and could disconnect listeners from the song, but as soon as the vocals kicked in, we were sold. 
As we've come to expect, Bruno Mars and Anderson Paak's vocals star here, as in all Silk Sonic songs. In this single, Mars seems to beg for the attention of a certain girl throughout the chorus, a tendency Mars uses in many past songs of his, giving us a nostalgic feel for the lyrics. 
Five minutes and seven seconds of pure enjoyment, a creative song title and the inclusion of classic brass instruments made this song one of Silk Sonic's better hits, especially on Valentine's Day. After a heavy contender for the American Music Awards "Favorite Duo" last year, Silk Sonic continues their excellent music releases, giving all listeners, regardless of whether they are in love or not, a song to fall in love listening to.
Rating: 8.0/10