Statesman Sound Station – January 2022
Welcome to the Statesman Sound Station, the monthly recap of what stood out to us in the music industry. This month we got The Weeknd, Cordae, and Kanye.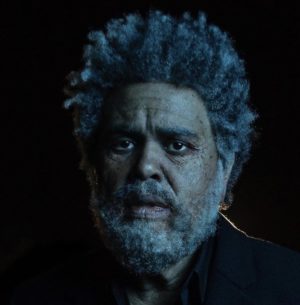 Dawn FM by The Weeknd – January 7, 2022
"We still celebratin' Super Bowl," The Weeknd sings on Here We Go… Again on Dawn FM just nearly a year after his iconic Super Bowl halftime performance. The once bruised, bandaged and bloody pop star we saw throughout the early stages of the pandemic is now… an elderly man? 
The Weeknd's latest project Dawn FM contains 16 tracks and has a runtime of 52 minutes, and yes, a cover that depicts the artist as an elderly man. The album has just two features from Tyler, The Creator on Here We Go… Again and Lil Wayne on the song I Heard You're Married who both, in our opinions, performed very strongly. Wayne gave us a classic verse, filled with great flow and awesome melody. Tyler's verse was very impactful, as he questioned the institution of marriage in his short, deep verse. The album is creatively structured as The Weeknd's own radio station with Jim Carrey, his real life neighbor, acting as the DJ who sets the tone throughout. 
We enjoyed the familiar 80s pop and disco party production we heard on his previous album, After Hours, in 2020. For us, the production on Dawn FM served as an ironically euphoric experience despite the message of the album being quite dark, revolving around themes of life and death. It's an album where the R&B artist starts to reflect on the life regrets and mistakes he melodically sang about on After Hours, and he ultimately takes on the quest of accepting them before his death or during his purgatory state.
Whether it be the mistakes he made in past relationships or the ways he has coped with fame, there is one thing that is clear to us about Dawn FM: The Weeknd is at peace with himself. He can die happily knowing he has come to terms with these regrets and move on while continuing to live the life he built. This is a concept we think can be very difficult for anyone to mentally be capable of processing at any period of their lives unless one is close to death. We feel this is probably why The Weeknd depicts himself as an elderly man, appearing to be very near his death. Dawn FM serves as a guide to reflection and self acceptance to listeners in times of disparity.
Rating: 9.0/10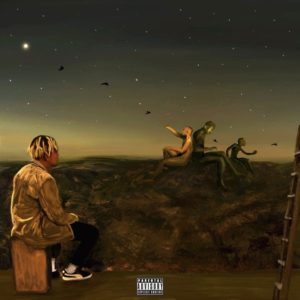 From a Birds Eye View by Cordae – January 14, 2022
"Just watch my moves on this next album," Cordae spit on a 2021 remix of Eminem's Killer featuring himself and Jack Harlow. At the time, Cordae had only one other album, the critically acclaimed The Lost Boy from 2019. Almost 2 years later, its sequel has come out. 
From a Birds Eye View dropped on Jan. 14, 2022 and follows Cordae's rags-to-riches rise to success in the rap game, juxtaposed with his criticism of the industry he has just made a home in. Filled with personal anecdotes, existential qualms and Biblical allusions, this album is full of substance and one of the best projects yet to come out in 2022. 
Some concepts that were very prevalent to us on this album was the amount of maturity and money Cordae has gained since he dropped his debut album at the age of 21 years old. Cordae reflects on how he is starting to handle his money carefully, mostly making sure to take care of his family before himself while other young artists in the industry tend to spend all their money as soon as they get their hands on it. "Your favorite rapper's first priority is gaining wealth" on Jean-Michel is one of the many lines in which Cordae questions the integrity of the industry.
We enjoyed the album's story-like flow, which had each song connecting in some way to the one before it. This is something that Cordae heavily emphasized on social media before the drop: the album must be listened to in order with no interruption. Additionally, we were fond of the many allusions and references made in the album, an incredibly enjoyable staple of Cordae's music. We noted that this album does not surpass his work on The Lost Boy, as its quality was so high, but is still a solid album with high listening value. 
Cordae has made himself out to be a 'for the people' type of artist. In 2020, he got arrested at a BLM protest for Breonna Taylor. He also went to an HBCU to let the students listen to the album weeks before it dropped. "I keep it real, and that's what people admire," he raps on Want From Me. Cordae's brand of being a family man and genuine figure is heavy in this album. In Westlake High he recounts his high school, and how he frequently visits to check in. 
A solid sequel to The Lost Boy has been released by Cordae in From A Birds Eye View. We enjoyed the album and rate it decently high, however, we were left wondering what kind of artist Cordae wants to evolve into, and what he does from here. On Sinister he tells us "I ain't going nowhere, 20 year career minimum," so only time will tell.  
Rating: 7.5/10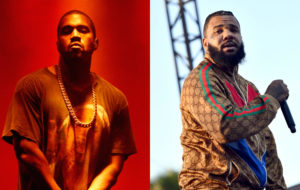 EAZY by Kanye West feat. The Game (Single) – January 16, 2022
"Won't he do it? Yes he does." And he did. 137 days ago, Kanye dropped Donda after delayed releases, underwhelming drop parties and obscure live streams. Kanye introduced Jayceon Taylor—known as the rapper 'The Game"—in the first verse, continuing his usual style of letting his feature have the stage first. The scarring image of the skinned and bloody monkey that overwhelmed the introduction to the song was a bit odd, but it makes sense for Kanye's overall presence. The song included a slow beat, which stays consistent with Kanye's slow-paced songs, but he stretches out his words at some points which we think is  repetitive and unnecessary. Nonetheless, Kanye explains his ideas in an undaunted way and adds in a solid feature with The Game, which made the song more enjoyable for us. 
Kanye touches upon his ongoing divorce with Kim Kardashian and how he claims that, "we are having the best divorce ever," which we were  confused about because Kanye and Kim have four children together which would make the divorce even harder to follow through with. Later on in his verse, Kanye mentions Kim Kardashian's new boyfriend, Pete Davidson, in which he claims that he wants to "beat Pete Davidson's ***." 
All of this ties Kanye's life together with the first line of the chorus, "My life was never Eazy." Not only a way to unleash all of his thoughts in one song, but an understanding of how Kanye feels his life is separated from reality. The song had a much different beat and vibe than the songs from Donda, had a bold meaning and several disses, but was it Kanye's best single? We don't think so.
Rating: 7.0/10