Return of World's Fair
The Diversity Council hosted its World's Fair with booths and performances to spread awareness about the community's cultures.
During the weekend of Oct. 23, Stevenson High School was filled with booths holding various foods and activities from around the world. World's Fair, which the Diversity Council has been organizing since the summer, was in person for the first time in two years. 
World's Fair was open to students, parents and community members to watch performances and visit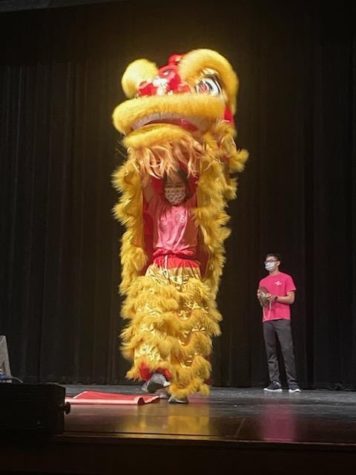 booths representing the different cultures of the school. Students from cultural clubs interacted with their peers to share their culture while Diversity Council organized t-shirts, funding and layout for the booths. 
Due to the pandemic, this year's World's Fair differed from previous years. Event organizers had to modify their plans to follow guidelines in order to keep attendees safe. For one, eating and drinking were concerns that Diversity Council had to address. 
"Attendees ate in separate areas in 2104 and the West Staff Dining Room," Diversity Council sponsor Ken Latka said.
After attendees purchased covered foods from booths, they could take off their masks to safely eat it in these two rooms. The precautionary measures were enforced in an effort to keep attendees, booth leaders and organizers safe. 
Despite the slight modifications to World's Fair, attendees were able to walk around the school and visit as many booths as they wanted to. The clubs all hosted various and different events including dance performances, trivia games and more.
"We had a…balut challenge, where [participants] had to eat a balut egg, which is like a duck egg, in a certain amount of time and then they got a prize," Chloe Calso '22, Filipino American Student Association co-president, said. 
This food oriented game left the audience entertained and full. Similar to the Filipino booth, the Indian Student Association (ISA) club had a food oriented aspect of their own. 
"We had samosas, lassi and other foods," Vedant Rupwal '23, ISA Executive Board member, said.  
Rupwal hopes that this sale of food resulted in a culturally immersive experience for attendees. In addition, Rupwal and his club hosted artistic activities in order to further the interactive experience. 
"We had a henna booth and booth performances," Rupwal said. "For instance, one of the booths had a dancing performance. We planned to have students come in for a Bollywood performance."
These events were intended to keep the audience entertained as well as provide an interactive form of education. Similarly to ISA, the Muslim Student Association (MSA) club hosted audience-oriented activites. 
"We had three activities for visitors to participare in: writing your name in Arabic calligraphy, Islam trivia and a Muslim majority country guessing game," Aminah Syed '23, MSA Executive Board member, said.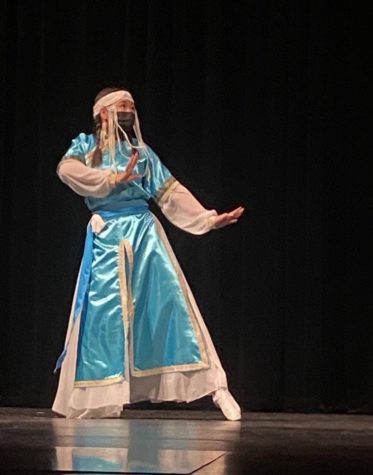 However, organizers gained more than just attention from visitors as the funds generated from ticket sales help to support different charities every year. Two years ago, the Diversity Council raised $25,000. 
"We do donate all of the funds that we raise," Diversity Council sponsor Floyd Glinsey said. "Two years ago, we [donated to] the National Food Bank… we also donated [a portion] of the money to Vernon Township Food Pantry… [and] the Stevenson Foundation."
While the Diversity Council donated funds to create a positive impact, their primary purpose was to express the community's multitude of cultures. Many students were excited for this year's fair. 
"I was excited to be back in an in-person setting and be able to share the rich diversity that our school has to offer with students and members of the community," Syed said. "I feel that the World's Fair has always been an eye-opening experience for me, so I was excited for it to provide the same type of feel for others."