With a Great Trailer Comes Great Leakability
Humza Qazi, Managing Editor of Production
September 27, 2021
"Hello Peter."
Doc Ock's ominous greeting capped off the newly released trailer for Spider-Man: No Way Home, which has broken the record for the most viewed movie trailer in 24 hours. The highly anticipated trailer caught many fans in its web, racking up 355.5 million views across online platforms.
In the trailer, the late Mysterio (Jake Gyllenhaal) has revealed that Spider-Man is none other than Peter Parker (Tom Holland). Having been falsely accused of murdering Mysterio and named public enemy no. 1, Peter finds comfort in the few moments he has alone with his girlfriend Mary Jane "MJ" Watson (Zendaya Stoermer Coleman) as his personal life and the lives of those he cares about most crumble around him. 
Peter has the idea to visit Dr. Stephen Strange (Benedict Cumberbatch), who fought alongside Spider-Man in Avengers: Infinity War and Avengers: Endgame. Asked by Peter if he could undo Mysterio's reveal, the Sorcerer Supreme agrees to help him, despite warnings from his partner Wong (Benedict Wong) that the needed spell is too dangerous. 
As Dr. Strange is casting the spell, Peter learns that it will cause his best friend Ned Leeds (Jacob Batalon), his Aunt May (Marisa Tomei) and MJ to forget that he is Spider-Man. Despite repeated warnings from Dr. Strange, Peter's doubts get the best of him, causing him to inadvertently tamper with the spell. This reduces New York to the embodiment of a kaleidoscope image, marking the emergence of a multiversal conflict. 
A whirlwind of lighting and sand is shown, hinting at the appearance of Electro and Sandman. A hulking monster emerges from the shadows, which may just be the Lizard. A pumpkin bomb is thrown accompanied by a hauntingly insane laugh, surely indicating the emergence of the Green Goblin. Finally, Doc Ock (Alfred Molina) towers above the Iron Spider, concluding the three-minute-long trailer. 
This trailer marks the unfolding of the Marvel Cinematic Universe's (MCU) worst-kept secret: the establishment of a multiverse, or more specifically, a Spider-Verse. The revelation that Molina will be reprising his role as Doc Ock from director Sam Raimi's Spider-Man trilogy has led many fans to believe that Tobey Maguire will reprise his role as the original Spider-Man. 
Recently, Andrew Garfield, who played Spider-Man in the 2012 Amazing Spider-Man and its 2014 sequel, appeared on The Tonight Show with Jimmy Fallon to address the rumors about his appearance in Spider-Man: No Way Home. Specifically, Garfield commented on the leaked photos that appeared to show him donning his red and blue spider-duds once more. He ultimately deflected the topic, claiming the entire ordeal was Photoshopped.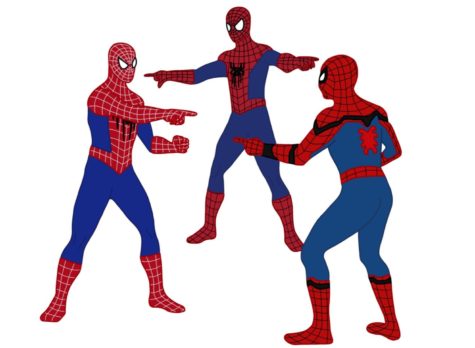 At this point, fans are nearly rabid about the idea of Spider-Man: No Way Home featuring the trio of live-action wall-crawlers.
The trailer easily captured the hearts of myself and assumedly the rest of the MCU community, as well as those who may not be as familiar with the web-head(s). It maintains the lighthearted and comedic nature that all MCU movies embody in the face of a looming threat, namely in Peter's awkward interactions with Doctor Strange. 
I am also pleased to say that this trailer embodies Peter's growth as Spider-Man. In his initial appearance in the 2017 Spider-Man: Homecoming, Peter was portrayed as rather immature and inexperienced in his attempts to prove himself as a hero, often gallivanting around as Spider-Man while putting those he cared about at risk. However, with his identity made public and the well-being of his friends and family on the line, Peter has now come to understand the greatest lesson a Spider-Man can learn: with great power comes great responsibility. 
Holland's portrayal of the awkward Peter Parker is spot-on and Stoermer Coleman's uniquely sarcastic, yet concerned take on Mary Jane adds depth to her character that has been lost in other Spider-Man media. With the death of Iron Man (Robert Downey Jr.) in Avengers: Endgame, the idea of Doctor Strange taking on the role of a sarcastic father-like mentor for Peter is one that I can certainly get behind.
Spider-Man: No Way Home is set to hit theaters on December 17, 2021. I've already ironed my Spidey suit, which I assure you I will be wearing opening night.