Vaccines for Teens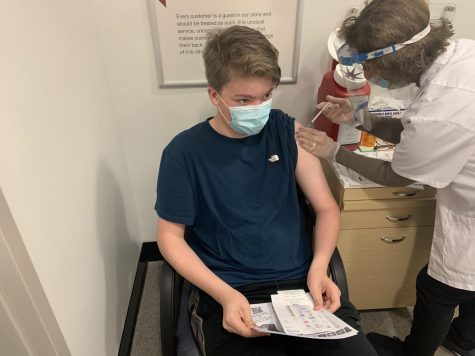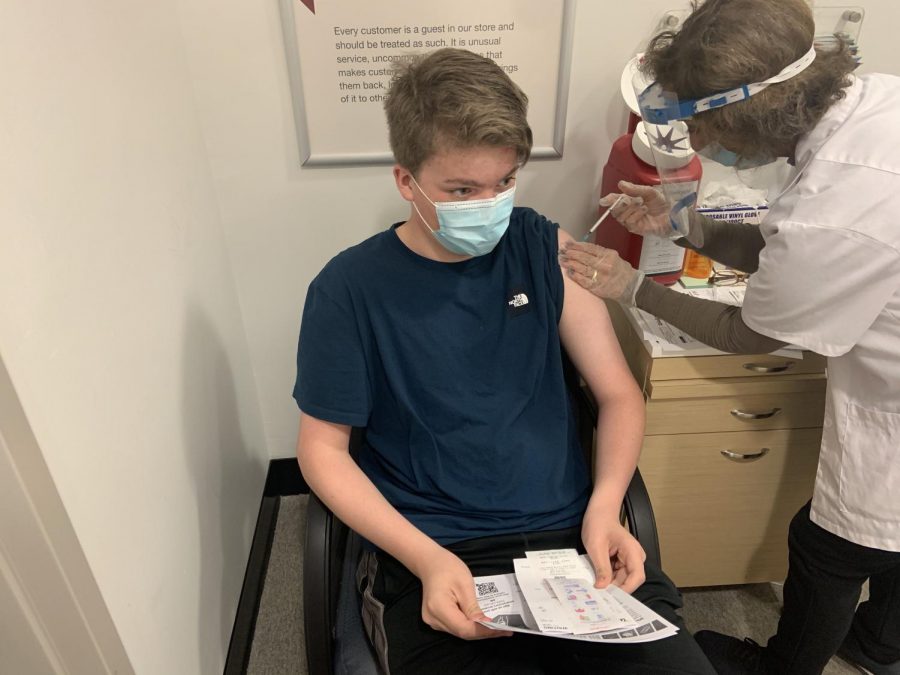 Since May 11, Stevenson has been offering vaccinations to all students through a partnership with PediaTrust, a local pediatric clinic. With hundreds of shots administered each week, the school hopes that accessible vaccinations will aid in a transition back to normalcy in the upcoming school year.
Since the FDA approved the Pfizer-BioNTech vaccine for emergency use on teens ages 16-18 in late April, a large proportion of high schoolers have already received their first dose. 
"Almost 50% of 16 and older teenage groups have already gotten at least one shot of the vaccine," said Stevenson's Assistant Superintendent of Business Services, Sean Carney. "[PediaTrust] is averaging 500 to 1,000 shots a week for the counties they serve."
Students can schedule an appointment through an online form, after which they travel to PediaTrust's clinic in Northbrook to receive the vaccine. Stevenson reserves 500 to 1,000 appointments a week solely for Stevenson students, though not all of the appointments are usually filled up. The remainder of the reservations are then opened up to the general public.
"[Students] can log on through the PediaTrust web page, fill out a registration sheet and pick the day and time that they want to get their vaccine," Carney said. "If we have 500 people sign up, then we'll fill them up. But if only 200 people want shots, then [Stevenson's vaccinations] will slow down."
Carney expects the number of reserved appointments per week to fluctuate over time. On May 11, the FDA granted emergency use authorization (EUA) of the vaccine for 12-15 year olds, allowing all Stevenson students to register for vaccinations through the program. Dr. Susan Sirota, a pediatrician at PediaTrust, said the change brought a wave of new appointments from Stevenson students.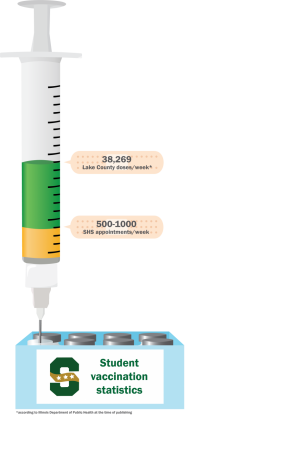 "We launched our vaccination site at the time of approval for teens 16 years and older so [at the time] the demand had been as expected," Sirota said. "However, we are seeing a dramatic increase in demand for appointments with the FDA's decision to grant EUA for the Pfizer vaccine."
According to Sirota, PediaTrust's goal is to expand the program to help vaccinate as many people in the community as possible. For many students like Jake Topel '23, this means continuing to ensure that the vaccination process is convenient and an overall positive experience.
"I was surprised with how organized and efficient the whole process was," Topel said. "I walked in immediately, got the shot after checking in, did the 15-minute observation [to look for adverse reactions], and then I was out."
Both Stevenson and PediaTrust seek to make the experience efficient and convenient for students, citing certain objectives that must be met for the vaccination program to be successful. Sirota believes that convenience is critical to getting as many people vaccinated as possible..
"When we look at factors that contribute to vaccination and limit vaccine hesitancy, the three biggest factors are what we call the three C's: convenience of access to the vaccine, confidence in the vaccine and complacency or not having concern about the disease," Sirota said. "We need to make getting shots in arms convenient."
By bringing down barriers to getting the vaccine, the program aims to fulfill its long term goal of helping Lake County back into normal life. For Carney, this means getting more students back in the building by fall.
"As more people get the vaccine, it's another step to get back to school," Carney said. "This is just something else that we can do to help bring back some normalcy into all of our lives."