2020 QuaranTrends
As Illinois approaches a year in quarantine, staffers review four popular 2020 trends.
March: March, Myself and TV! 
Around exactly a year ago, quarantine began in Illinois and most people were blindsided. With no plans and the fact that teachers were still trying to figure out how to run online classes, many of us had free time to watch shows on streaming services to distract ourselves from the reality of quarantine. 
It was a great time especially, to watch shows popularized by TikTok trends, like Tiger King. During this time, I watched many Netflix shows, especially teen dramas, but my favorites were Outer Banks and All-American, both of which I enjoyed as a nice break from a reality we seemed to have no control over. 
April: Coffee and Carb Addiction Anyone?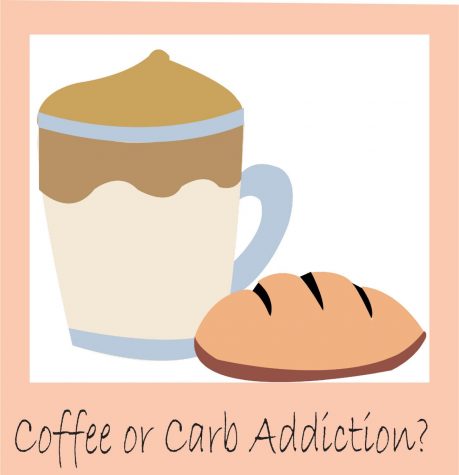 One month into quarantine, baking and cooking trends overtook the internet, but none more famous than sourdough bread and Dalgona coffee. 
The Dalgona trend broke the internet in April as iced coffees and other "fun" drinks became all the hype. Dalgona coffee consists of a few simple ingredients with a result of a milky white mixture on the bottom topped off with a carmel color, thick whip cream at the top. And I have to say, the drink was interesting, but not worth the hype. Although the end product was good, the time that it took to simply mix the coffee, sugar and water was honestly way too long.
On the other hand, my baking experience was interesting, to say the least, yet fun. As much as I would like to name myself a "bread baking champion," the four hour prep time combined with 25 minutes of cooking was definitely not easy, but in the end my bread actually turned out pretty well. Although on the thicker side, it was soft and tasted amazing. My recommendation?If you have some spare time, go for it!
May: Working Out or Working In? 
With quarantine feeling like an endless cycle, many people, including myself, took to the internet to find the best workout routines, one of the most famous being Chloe Ting's workout challenges. The internet famous workout guru inspired many to get in their best shape, especially through the "4 Week Summer Shred Challenge." Chloe Ting workouts are great for beginners who are looking for a simple and easy daily routine. Their free accessibility makes these classes perfect for those who are looking to get a quick workout, but the potential downside comes with their repetitive nature; they can lead to the workouts becoming boring after a while. At times, I found myself longing for change, which is what directed me to my next recommendation. 
For those who are looking for a more advanced workout, with the caveat of a priced app subscription, the Peloton is an amazing workout platform. For $12.99 a month, you have access to strength, conditioning, cycling, running, bootcamps and meditation classes with a wide array of instructors. The Peloton workouts are my go-to suggestion if you are looking for a workout experience that is fun and will  push you to work hard.  
June: Final Farewell for the Class of 2020
Late spring should have been a time for celebration, especially for the class of 2020, but that didn't occur exactly as planned. While the national virtual celebrations had their charm, communities across the area were looking for a way to host more personal, yet safe celebrations.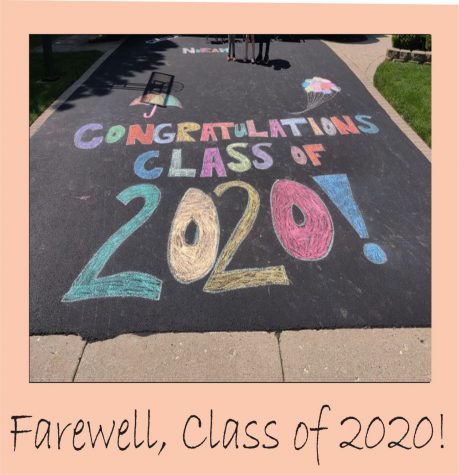 My favorite version of this initiative was the drive-by celebrations common throughout June. In my neighborhood alone, I drove past multiple"interactive" birthday celebrations, and participated in a neighborhood-wide drive through parade celebrating the Class of 2020 graduates. Graduates dressed up in their gowns and placed decorations on their lawns, while participants drove around the neighborhood with posters and car honks instead of verbal congratulations. 
Since early quarantine was especially isolating, safely interacting with others was a fun and novel experience, and great recognition for those celebrating once in a lifetime accomplishments.