Low-Risk Plays
Low-risk winter sports return to practice, competition
Coach Grant Johnson wraps up his day, checks his email and heads to the Field House to begin his girls varsity badminton practices. He carefully pulls out the nets and sets them up, making sure that his mask stays on and that he remains socially distant from other people in the building. As the team pours in, he reminds them to also keep their distance. Amidst a construction-filled practice space, Johnson gives his team advice, reminding himself to speak loudly over his mask.
Like girls badminton, a variety of low-risk sports began their seasons at different points in January. Girls badminton, boys swimming and diving, boys and girls bowling and girls gymnastics were all granted seasons by the Illinois High School Association (IHSA) after decisions in late November put all winter sports seasons on pause. 
As is now routine because of COVID-19 regulations, these sports have new accommodations in order to maintain the highest degree of safety. Athletes must wear masks throughout the entire practice, with the exception of swimmers while they are in the water and gymnasts during individual routines.
"We have to participate in the population testing every Wednesday morning as well as filling out a safety screener every day to self assess our safety," varsity bowler Ender Starr '22 said. "When we get to practice or a match, we have to take our temperature when we enter the building; we no longer give high fives after strikes in order to try to stay socially distant."
Girls badminton has also seen changes to their games and practices; masks are worn, nothing is shared and the team must go about everything six feet apart. Despite change, Coach Johnson has seen firsthand the value that badminton's return has had. 
"The engagement of being able to play again has been huge," Johnson said. "It's a great uplift of spirits for everybody."
Adjusting to COVID-19 rules has been a different challenge for each sport. For swimming, changes to how the pool is organized during practices is the most apparent alteration.  In accordance with COVID-19 safety protocols, swimmers are spread throughout the whole pool to ensure that no competitors are near each other. 
Junior varsity swimmer Daniel Li '22 appreciates the pool time, even if it is limited and has new safety protocols in place. The safety protocols have no impact on swims themselves, just the organization of practices and competitions. 
"Although it's unfortunate that the season is getting cut short, I think that just having a season in the first place is a little inspiring," Li said. "Being able to swim requires strict protocols all swimmers and coaches have to follow, and everyone has to work together in order to keep it going."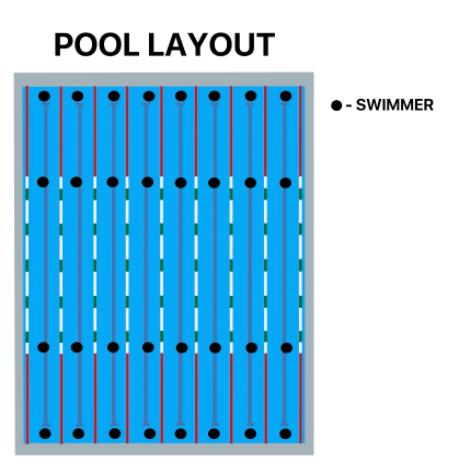 Like swimming, bowling is an individual sport, so the mitigation rules do not have much effect on the way the sport is played. Arrangements of individual lanes and maintaining social distancing is the main focus of the safety measures. 
Echoing the words of other athletes, Starr has felt the social aspect of the sport slip away. "I also don't get to interact with everyone on the team every day, so I do miss those connections," Starr said 
Girls gymnastics follows the same masked and six-feet rules as other low-risk sports. Still, for Leia Kaufmann '24, her first season in high school gymnastics has been devoid of usual team-building activities, though she and other gymnasts have maintained relationships. 
"Even before the season started, the team had been really close. We try to do a lot of team bonding," Kaufmann said. "I've learned that it's very important to stay social." 
In fact, the team held Zoom meetings throughout the month of December and over Winter Break to facilitate at-home workouts and student-led activities, such as "Two Truths and a Lie."
Each low-risk winter sport has a different schedule, but most of their seasons will last until late February and early March. Much like what winter and spring sports experienced during the 2019-2020 school year, there will not be a state tournament for any current winter sport season. 
In terms of viewership, winter sports competitions are currently being streamed on the new Stevenson Patriot Athletics YouTube channel. As the season has progressed, spectators have slowly been let back in to view competitions. For example, swimming and basketball allow one to two family members to go to events. 
Regardless, both student athletes and coaches have found happiness in the fact that they are able to play. In a time of uncertainty, the opportunity to get back in action is enough for most. 
"You have an opportunity to do something that was taken away from you nine months ago," Johnson said. "Use it, take advantage of it, have fun doing it."