Cupid in the Times of COVID
Statesman staffers break down things you can do to keep yourself uplifted as a single during Valentine's Day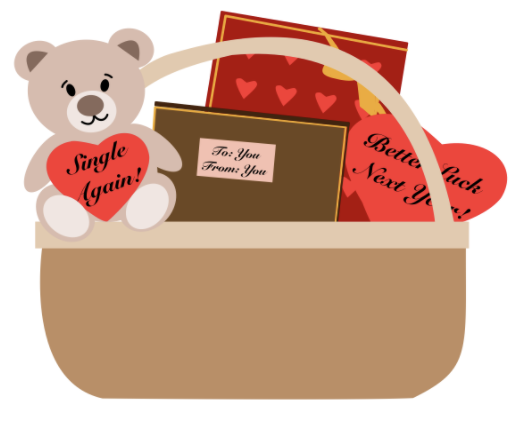 If you were spending Valentine's Day alone any other year, you could usually find things to preoccupy yourself with. But now, as if it couldn't get any worse, you're stuck at home during a pandemic! But never fear, here's a list of things to keep yourself preoccupied during an otherwise gloomy day.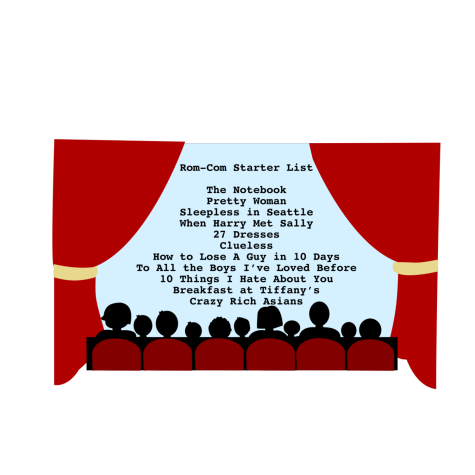 Rom-Com Marathon:
There's nothing quite like pulling off a classic rom-com binge on the night of Valentine's Day to boost your spirits. Something about watching picture-perfect couples developing their Hollywood-style romances never loses its charm, whether you're watching it for the first or the hundredth time.
Start a Hulu Watch Party or Netflix Party with a couple friends to simultaneously watch the movies together—it'll be just like a movie-night-in!
From Pretty Woman to Clueless, if you don't know where to start off, we have a few classic movie suggestions that you're sure to enjoy!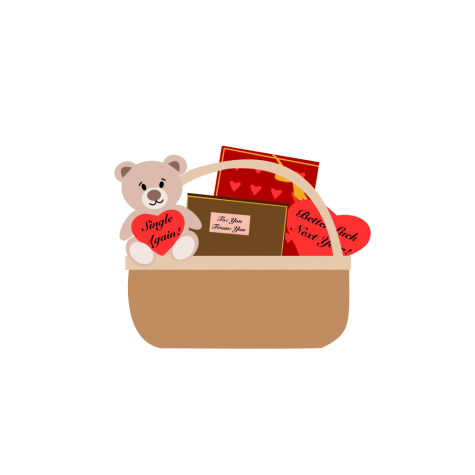 Get Your Own Chocolate and Gifts:
It's easy to feel down when your friends and family wake up to find all kinds of fancy gifts  outside their doors from their Valentines, while you're left watching them swoon. But instead of moping around, remind yourself that teddy bears and heart-shaped chocolates are overrated and get yourself a real treat or two.
Don't wait for someone else to guess what you like—pick them out yourself! Make yourself a wish list and enjoy a few pick-me ups through online shopping, or even socially-distanced shopping at your local Target. 
You could even go the extra mile and preorder something for yourself in advance. And if all else fails, just remember that chocolates always go on sale the day after Valentine's Day, so get out there and splurge!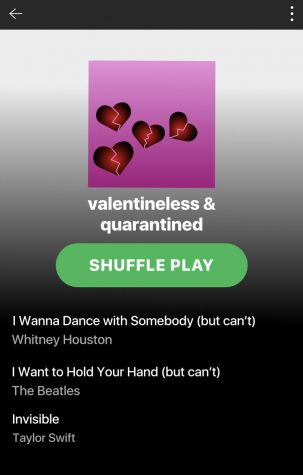 Make an Uplifting or Relateable Playlist:
When all else fails, look to music to save the day. 
Practically any Taylor Swift song would be a fantastic place to start. If you feel like raising the roof and embracing your singleness, try 22, as it totally encompasses the range of feelings a single person might be feeling, but reassures you that life will be okay; as Taylor Swift puts it, it's like feeling "happy, free, confused and lonely at the same time." New Romantics by Taylor Swift or Beyoncé's Single Ladies are also similar in this regard! But if you are looking for something to better match your more melancholy mood, Invisible or Teardrops On My Guitar are viable options to listen to. Both illustrate Swift's nuanced longing for a relationship with someone, with the acoustics adding layers to this dreamy vibe.
Alternatively, you could rock out to some upbeat classics like I Want to Hold Your Hand by The Beatles or I Wanna Dance with Somebody by Whitney Houston…though, it's not like you can actually do any of those things anyways.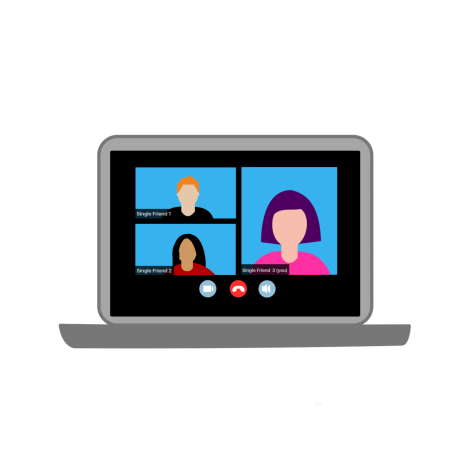 Hangout with Friends:
Still angry at the universe for leaving you single on Valentine's Day? Just ask your single (or even non-single) friends if you can meet up with them virtually! 
Any day, regardless of whether it's Valentine's Day or just another Friday, is better spent with friends, even if you're doing nothing but chilling out and talking. 
You can even knock out two activities at once and complete the rom-com marathon with them over Zoom! Alternatively, we've also got lots of virtual games recommendations later on for you to try.
If they agree, you'll be getting an up-close and personal view into the world of those who aren't listening to the This is Taylor Swift playlist on Spotify. And if virtual meet-ups aren't your thing, you could always grab your masks and hang out in a socially-distanced setting instead!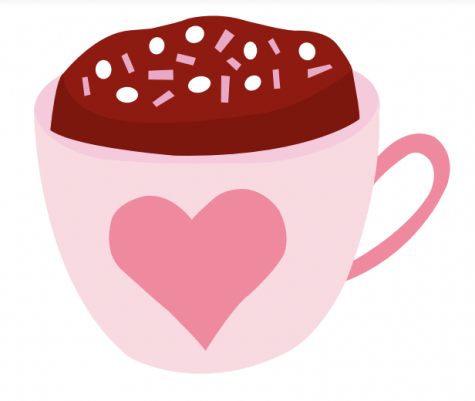 Single-Serving Meals and Desserts:
Valentine's Day is typically filled with an abundance of heart-shaped desserts, many of which are covered in an excessive amount of pink and red sprinkles. Ask practically anyone, and they'll probably say that their newfound hobby during quarantine is baking. So why not channel your inner-chef and treat yourself to an extravagant dinner or dessert party curated just for you? Or, if you're feeling a little crazy, double the serving size and set your dog across the table from you to enjoy double the amount of food and pet love!
Mug cakes are always a good idea if you're too lazy to clean the dishes, or if you don't feel like running the risk of burning yourself from the oven. Make some frosting, dye it red and don't forget the sprinkles! Or you could do what we did and dye the entire cake red for a red velvet cake in the name of self-love. 
As for dinner, you could go the fancy route and make some heart-shaped ravioli, or make a comfy and cozy breakfast-for-dinner meal with heart-shaped pancakes!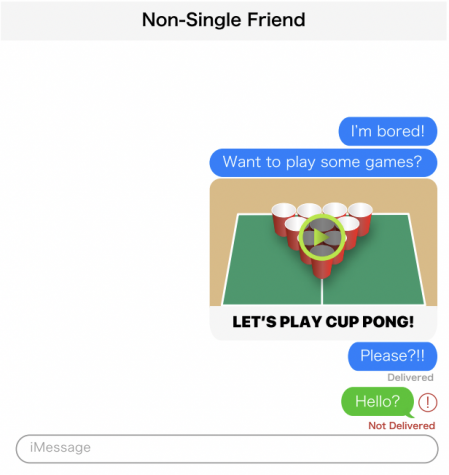 Multiplayer Online Games:
If you were to scroll all the way back in the Messages app on your school iPad, you would most likely find a plethora of GamePigeon messages. So get that fun level up by spamming your friends with 8 Ball, Archery, Cup Pong… oh, the possibilities are endless! Sure, they might be too busy on their own Valentine's Day dates, but you could always play with a family member as a last resort.
If you are looking for something a little more seasonal, meet your friends over Zoom and use the whiteboard to play a Valentine's Day-themed game of Pictionary. Other options include Cards Against Formality or the classic Solitaire (and play it in solitary!).