Analysis: How did the Dems pull this off?
Staffers breakdown how two historic Democratic wins in Georgia happened; what it means for the future of the party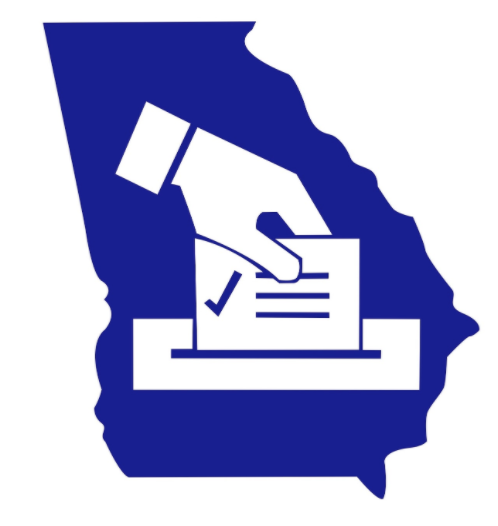 Georgia Democrats Jon Ossoff and Raphael Warnock won both of their Senate run-offs, defeating the Republican incumbents Kelly Loeffler and David Perdue respectively. The Senate has flipped from red to blue, now under the slim control of the Democrats with Vice President Kamala Harris acting as tie-breaker. Staffers breakdown what this means for the Democrat and the Republican parties and address the uncomfortable relationship between the GOP and former President Donald Trump. 
Democrats Stayed United, Brought Out Voters  
"Health, Jobs and Justice" was the combined slogan both Democratic Senators Ossoff and Warnock used as they campaigned together in Georgia. Ossoff and Warnock treated their campaigns as a team effort as they sponsored each other on their social media and rallied together.  
President Joe Biden and Vice President Kamala Harris also encouraged Georgians to go out and vote for the winning candidates by posting on Instagram and Twitter. Biden promised on his Instagram that if both Warnock and Ossoff were elected he would "break the gridlock that has gripped Washington."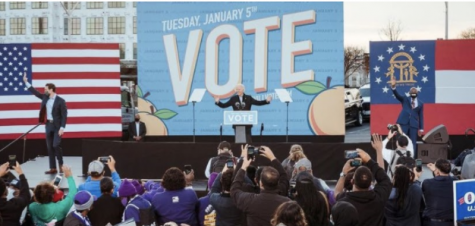 Demographics show that Georgia is getting younger and more diverse every year. Many of those young minorities moved to counties in and around Atlanta, areas that both Ossoff and Warnock overwhelmingly won. Both Democrats also brought out a larger amount of November 3 voters than Republicans did. 
The efforts of activists like Stacey Abrams, who registered and brought out many Black voters, as well as the campaigning strategies of the Democrats played a large role in the win. The two Democrats worked together and targeted suburban women, young voters and Black and Latinx communities in their campaign. Campaigning groups like Fair Fight, which was founded by Abrams and local organizers, helped increase turnout by registering new voters.
Republicans and Trump
Trump gave his party little help in Georgia, with many noting that his lack of support and discouragement of mail-in voting may have proven to be costly for the Republicans. Not only did Trump try to invalidate the November election, pushing out unproven accusations of fraud on his Twitter and in speeches, but he was also caught on tape trying to convince Georgia Secretary of State Brad Raffensperger to "find" him 11,000 votes. 
Raffensperger explained in an interview that by voicing doubt in mail-in voting, Trump cost himself the election in Georgia. Raffensperger claimed that Trump "repressed his own base" and cost himself around 24,500 Republican votes, all of whom did not vote in 2020 but did in 2018. 
After the Trump presidency is over, Republicans are all put in a difficult situation, notes the New York Times in an opinion piece. Republicans were uncharacteristically split on the topic of Donald Trump, as some, like Senator Ted Cruz, echoed Trump's false sentiment of voter fraud leading up to the January 6 election certification, while others like Senator Mitt Romney, voted for impeachment in 2018. 
"But look, are they going to try to steal it, yes, but I'll tell you what we're gonna do. We're gonna win by a wide enough margin, ain't nobody's stealing the state of Georgia," Cruz said to a crowd. Cruz later condemned the former President for being "reckless" and claimed that he has disagreed with him over the past four years.
Additionally, high profile GOP leaders like Senator Lindsay Graham and former Vice President Mike Pence have fallen out of favor with some Trump voters, begging the question of where the Republican Party goes from here. Maybe even the Party doesn't even know. Even though the Trump presidency is over, his term has changed the Republican Party and left them incredibly divided. The GOP now faces an identity crisis as they will attempt to either move on or try to continue on with Trump. 
In a December 29 tweet, Trump criticizes Republican leadership after they did not embrace his false claims of election fraud and allowing an override of his veto to the $741 billion defense bill.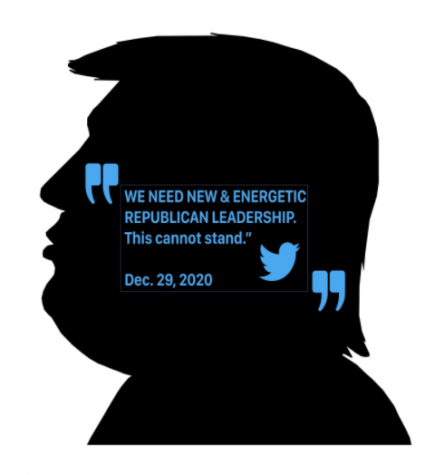 What does this mean for the Dems? 
In the November presidential election, Biden re-established the 'Blue Wall' —  a term used by political pundits to refer to the 18 U.S. states (and D.C.) that the Democrats consistently won between 1992 and 2012. By taking back Pennsylvania, Michigan and Wisconsin, all states that Trump won in 2016, Biden brought back the "wall," a massive win for the Democrats. Additionally, taking Arizona, as well as making Florida and Texas competitive, could mean success for the Democrats in those states in the future as well.
The success of the 2020 elections and 2021 runoff for the Democrats means a future of young and minority voters. For a party that has had minimal power for the last few years, the Dems have found success in voter turnout in the 2020 elections, and if they can keep that going, it means successful elections in the future for them.
This election's impact on the party cannot be underestimated. The House of Representatives will have a Democratic Majority of 222-211. The Senate will be tied 50-50, with Vice President Kamala Harris being the tie-breaker: 51-50. With their new control of Washington, the Democratic Party will have an easier time carrying out their agenda, including criminal justice and healthcare reform, tackling climate change, raising the minimum wage and more.