A Change of Course
New additions to this year's coursebook expand course options in five departments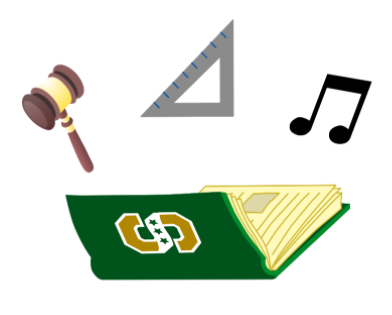 From law to music, Stevenson offers a nearly endless range of courses to choose from, allowing every student to pursue their interests. Each school year, some courses are dropped from the curriculum and new classes fill their spots. This year, courses were added in fine arts, mathematics, technology, social studies and student learning programs to further expand the list of subject areas available to students.
Fine Arts
Last spring, 8th graders from Stevenson's feeder middle schools were getting ready

 for their freshman year of high school. In the past, this would have been a stressful time for musicians as they would be in the midst of auditioning for a position in Concert or Symphonic Orchestra. This year, with the addition of Stevenson Orchestra, they had another option.
Stevenson Orchestra is a new course in the fine arts division as a non-auditioned ensemble open to all students. It is the first of four levels of orchestra, with Concert, Symphonic and Patriot Orchestra as succeeding levels. 
"Stevenson Orchestra is the appropriate place for people who want to continue to reinforce some of the more fundamental, basic, high school skills," Orchestra Director Enrique Vilaseco said.
Vilaseco says Stevenson Orchestra is an option for students who enjoy music but don't want to experience the rigors of higher-level orchestras. He hopes this addition will expand the reach of the orchestra program.
"If a student loved playing music but didn't want to go through the stress of auditioning or feel that pressure, I wanted to make sure that they had a place where they felt welcome," Vilaseco said.
Programming
During E-Learning, people are using their computers, iPads and phones more than ever, but may fail to consider what happens behind the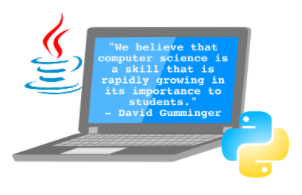 screen.
This year, Stevenson replaced its computer programming college prep and accelerated courses with Programming with Java and Programming with Python. The past courses covered both Java and Python, while the new classes focus on their respective languages.
"By splitting the languages out, we thought it might make it a little less intimidating," computer science teacher David Gumminger said. "By making everything semester-based, it might make it easier for students to fit in their schedules."
Java and Python are two critical programming languages; Java is found virtually everywhere, such as in the websites like LinkedIn and Amazon, while Python is expanding as an intuitive and versatile language. 
"We believe that computer science is a skill that is rapidly growing in its importance to students, looking forward to the future and looking forward to where technology is taking us," Gumminger said. "Our goal in pursuing these changes was to make the doorway for students to get into computer science as wide as possible."
Math
The world of mathematics is not restricted to the classroom. Math can be used in any means, from studying economics to launching rockets into space. A new senior-level course this year, Mathematical Modeling and Design, helps students discover math in the world around them.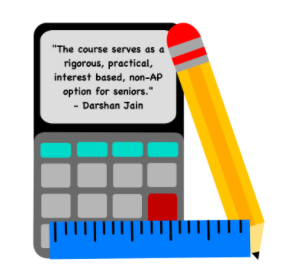 "We wanted to provide students with a capstone course where they can apply prior learning to real-world contexts that they were interested in," Director of Mathematics Darshan Jain said.
In the course, students find problems that they observe around them, and then apply mathematical strategies to solve those challenges. For example, students may use statistical models to analyze the feasibility of free college. Students will learn new concepts to apply to their projects, thereby continuing to learn advanced topics.
"Many of the topics that are covered are things that will help students if they have to take more advanced mathematics courses down the road," math teacher Eric Anderson said. 
Another project students may dive into is using variables to model the total cost of ownership of an object. For example, students would determine the total cost of a car by integrating costs such as gas, insurance and maintenance into a mathematical model. 
In the course, teachers will introduce new modeling strategies to students, including statistical, probability and matrix models. However, it is up to the student to decide where to use them.
"I'll tell you, 'Here's an idea…' and then you [the student] apply that to something that's relevant to you," Anderson said.
Social Studies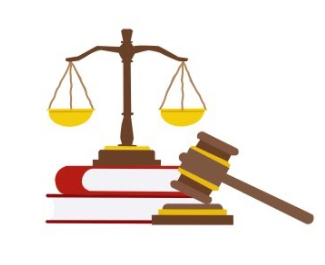 For students interested in the law, Stevenson's social studies department added a course called Law in American Society. The class is an opportunity for students to explore the ways that most citizens interact with the American legal system in their everyday lives. It addresses the court system, the types of cases, different civic roles that exist and how the courts approach common civil and criminal issues. Students also assume different roles and pursue trials in class.  
"We have also found that students who are interested in the law and/or current social matters and controversies like the way the course compliments another semester elective, Constitutional Law," Director of Social Studies Brad Smith said.

Students also have the chance to discover elements of policing, criminology and sociology by examining how the law interacts with both individuals and societal groups. The class is open to sophomores through seniors, with no prerequisite required.  
"You should take this course for several reasons," Smith said. "To best know your rights and how to interact with our legal system when needed, to explore and learn about current topics facing our justice system and to have fun while improving your ability to argue convincingly with and against others." 
Student Learning Programs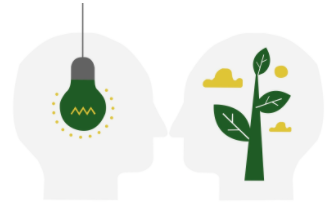 In a time filled with stress and uncertainty, new course Mentor Skills 2 seems that it was made for the world of Zoom education. This class is a continuation of Mentor Skills 1, which helps students deal with mental health as they manage school. Mentor Skills 2 is for students who have completed Mentor Skills 1 and want to dive into a specific aspect of social and emotional learning and conduct research about it.
It also provides students with continued support from the same Mentor Skills teacher that they had the previous year. These teachers help students make good choices and create reasonable goals. Like other student learning programs, the main focus of Mentor Skills 2 is giving students support to succeed in school with good time management and goal setting skills while emphasizing mental health. 
"Your mental and social emotional health, being a human being, is just as, if not more important than, your human doing," Director of the Student Learning Program Marla Israel said. 
The class also helps students with mental health issues receive support that they need. The vast majority of the students enrolled are signed up through either their Student Support Team (SST) or parents, although anyone interested can sign up. 
"Accessing support, especially in the middle of a worldwide pandemic, is one of the smartest self-care things you could do for yourself," said Israel. "So I highly encourage it. There is no stigma."