Ginsburg's Death Sparks Battle Over Vacant Supreme Court Seat
Majority Leader McConnell moves ahead to fill the prominent Justice's seat before the election, causing accusations of hypocrisy
On September 18th, Supreme Court Justice Ruth Bader Ginsburg died at age 87 from pancreatic cancer, starting a dispute between Democrats and Republicans over the vacant seat she left on the Court. Despite Democrats arguing that a nominee should be chosen by the next president, Senate Majority Leader Mitch McConnell said that the Senate will vote on a nominee selected by current President Donald Trump.
After the death of Ginsburg, a liberal Justice, the Supreme Court is now divided in favor of Republicans. If a new justice appointed by Trump is confirmed by the Senate, then the Court will be solidified as conservative with a 6-to-3 majority. Since the Senate is currently under Republican control with 53 Republicans and 47 Democrats, a confirmation is certain unless four Republican senators switch sides to vote against Trump's nominee.
Currently, two Republican senators, Susan Collins of Maine and Lisa Murkowski of Alaska, have stated that they will not back a Trump nominee with the election less than 50 days away. However, Mitt Romney of Utah, who has been a likely candidate to follow Collins and Murkowski, said on Tuesday that he will ally himself with McConnell. 
This means that Republicans are now pushing ahead with plans to vote on a nominee before the election. On the other hand, Justice Ginsburg herself had said just days before her death that she wished to not be replaced during Trump's current term.
"My most fervent wish is that I will not be replaced until a new president is installed," Ginsburg said, according to NPR.
However, with McConnell moving forward with a planned vote in the next few months, her final wish might not become a reality. Nevertheless, Ginsburg left behind a powerful legacy admired by many around the country.
During her 40-year career as a judge and 27-year long position as a Supreme Court Justice, Ginsburg was a feminist icon that fought relentlessly for gender equality and women's rights. As the second woman to ever serve on the Court, she urged revolutionary reforms that transformed the way women were regarded in society, giving her the nickname "Notorious RBG".
In 1972, she founded the Women's Rights Project at the American Civil Liberties Union, which helped promote equal rights for women across the country. For example, the project helped enable women to serve on juries over the entire country. In 1996 on the Supreme Court, she helped overturn the Virginia Military Institute's policy as a male-only school. Over the course of her life, Ginsburg has had a profound impact on gender equality in the U.S.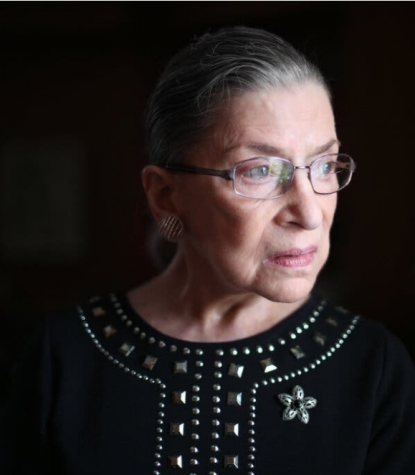 While the country mourns Ginsburg's death, President Trump is narrowing down on his potential nominees. He said that he will nominate a woman to replace Justice Ginsburg by the end of this week. 
"I will be announcing my Supreme Court Nominee on Saturday, at the White House!" Trump tweeted on Tuesday.
However, as McConnell moves forward with a planned vote on Trump's nominee, some Democrats are outraged over the startling difference between McConnell's actions now and in 2016, when Barack Obama was president. In 2016, McConnell opposed Obama's attempts to replace Justice Antonin Scalia with Judge Merrick Garland, 9 months before the election.
"The American people should have a voice in the selection of their next Supreme Court Justice," McConnell said in 2016, according to Politico. "Therefore, this vacancy should not be filled until we have a new president."
This year, McConnell's point of view has switched, now supporting the filling of a vacancy with only 2 months until the election; even earlier than the situation in 2016. Democrat lawmakers, such as Senator Joe Manchin of West Virginia, argue that McConnell's differing actions are an act of hypocrisy. 
"For Mitch McConnell and my Republican colleagues to rush through this process after refusing to even meet with Judge Merrick Garland in 2016 is hypocrisy in its highest form," Manchin said in a statement.
In response to these claims, McConnell argues that in 2016, the presidency and the Senate were of opposing parties, while now, they are of the same party. This he uses as justification for acting the way he did.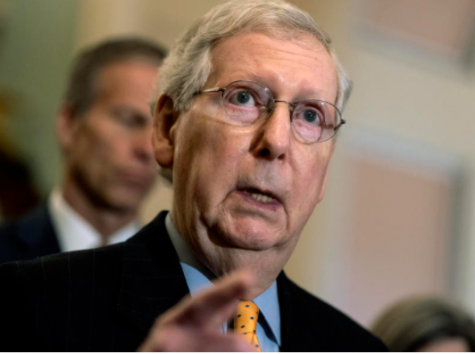 "The majority of those times (when the President and Senate were of different parties), the outcome was exactly the same as what happened in 2016; no confirmation," McConnell said during Monday's Senate session. On the contrary, "no senate has failed to confirm a nominee in the circumstances that face us right now."
Despite calls of hypocrisy, McConnell still plans to vote on Trump's nominee before Inauguration Day. Nevertheless, the battle over the seat in the Supreme Court will determine how critical topics, such as the Affordable Care Act and abortion, will be handled by the Court in the future.
Although the political impacts of Ginsburg's death have been a great concern of Democrats and Republicans alike over the past week, thousands lined up to pay respect to Ginsburg as she lied in repose at the Supreme Court on Wednesday and Thursday. Today, her impact on women's rights stretches to all corners of the U.S., but Ginsburg had a more modest approach to how she wanted to be remembered.
"I would like to be remembered as someone who used whatever talent she had to do her work to the very best of her ability," Ginsburg said.