Pro/Con: Should Sports Resume in the Near Future?
Statesman staffers argue why spring sports should return over the summer or should stay at bay during unprecedented quarantine period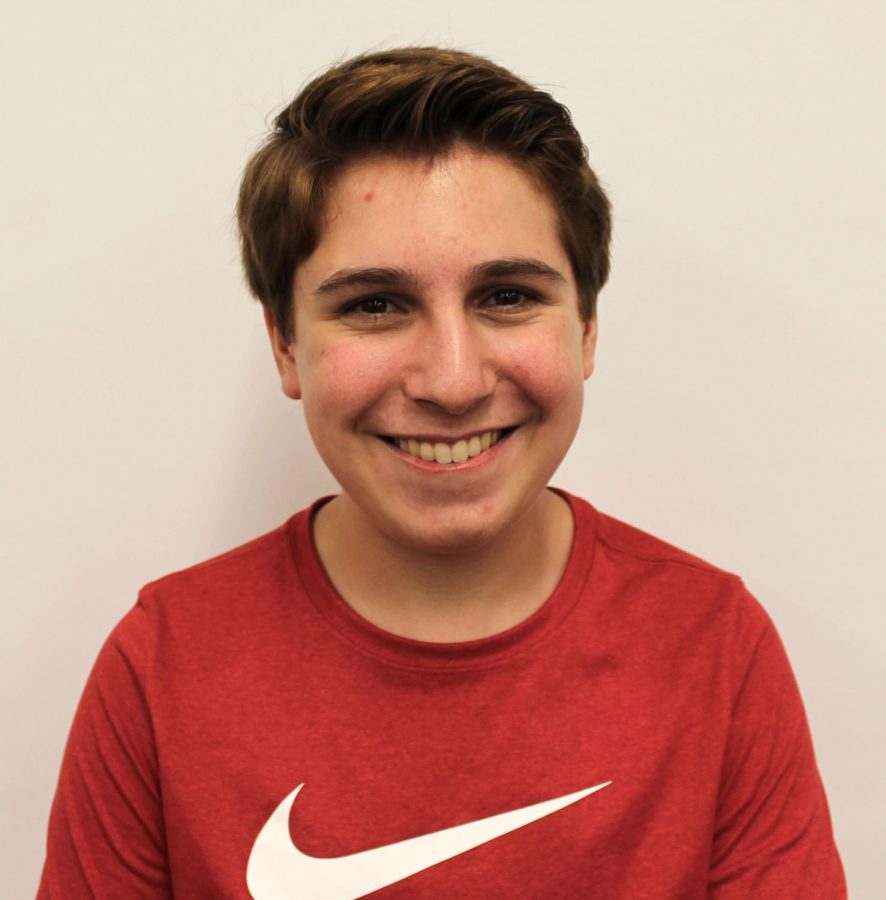 Red Sox-Yankees. Lakers-Celtics. Duke-UNC. Ravens-Steelers.
Inherently, sports cause us to experience joy as our rivals suffer and foster dislike between two individuals who often have no other reason to hate one another.
But during arduous times, sports—despite the deep-seated, blood-curdling hatred that they can cause—is exactly what Americans and those around the globe need.
In a matter of weeks, nearly the entire planet has shut down due to the COVID-19 pandemic. An extended stay in one's own home would likely feel monotonous on its own, but a lack of sports has put some civilians over the edge in terms of their boredom.
Rather than witness the pomp and circumstance of Major League Baseball (MLB)'s Opening Day on March 26 or see the victor of the NCAA's March Madness tournament win a national championship on April 6, fans, players, front office personnel and the like have been unable to relish any sporting event, ESPN's "The Last Dance" documentary about Michael Jordan and the Chicago Bulls notwithstanding.
The coronavirus, though, has afflicted far more than just professional or collegiate sports leagues and teams. 
On March 12, the Illinois High School Association (IHSA) canceled its remaining winter sports season, which included the State Series for boys basketball. Additionally, all spring sports at the Illinois high school level have been indefinitely postponed—they may not return until 2021.
I undoubtedly agree that it is illogical and even foolish for athletes to suit up and play in any sporting events as of the current world situation. However, that could (and hopefully will) change in a few weeks or even months.
Whenever the spread of COVID-19 has been relatively contained and society has somewhat returned to normalcy, sports must return in some form.
To start, I believe that only some winter sports that were canceled or postponed should resume.
Before the NBA announced an indefinite suspension of play on March 12, every single team in the league had played at least 64 games of its 82-game regular season schedule.
 This percentage is even higher for high school basketball around the country, as some state tournaments had even been completed. In the case of the Patriots' boys basketball team, they were slated to suit up in the Prospect Sectional Final on March 13 against their archrival Mundelein. The Class 4A state championship was expected to occur on March 21—the Patriots had a real shot at making it that far.
At the same time, high school athletes are younger and often more injury-prone than professionals. Suiting up to play a playoff basketball game in, say, June when they had last actively participated in five-on-five drills months prior would put their growing bodies in more peril than that of a more seasoned and conditioned NBA player.
On the other hand, the NBA should resume action since the league has more resources to create an altered playoff scenario that puts both players and fans in as little risk as possible. Commissioner Adam Silver has discussed a tournament-style event taking place in just one city to finish the year; the possibilities abound for how the NBA's owners could elect to resume action.
Fundamentally, the NBA has more capital than high schools in order to facilitate such an unprecedented season's conclusion. If Silver and the owners feel they can create a situation that is as safe for both fans and players alike, it should come to fruition.
Turning to spring sports, likewise, I feel that it would be relatively straightforward to resume play for both high school and professional leagues.
For high school spring sports, I think it is quite sensible to extend their seasons into the summer months, especially since athletes and high school athletic administrators could focus on strictly sports rather than school in the majority of cases.
As the dog days of August reach, for example, spring athletes can hone their crafts via outside training and club or travel team workouts. In this proposed scenario, high school players would lose such integral time but would have it replaced by the camaraderie of actual school play and competition.
Pragmatically, the decision would also hold weight. High schools likely would not lose a substantial amount of funding due to lower attendance; in fact, with parents possibly enjoying less stringent work schedules, the turnout for high school games in the summer could even increase.
Like high school spring seasons, MLB had yet to initiate its regular season before the outbreak of the coronavirus. But it, too, should still strive to resume play.
I alluded to the dreariness of the summer months for many, and such seasons would only become more bleak without the crack of a bat and the pageantry of the MLB All-Star Game.
As a baseball fan, I consider myself a purist—why change the way the game has been played for centuries?
But these times are unquestionably unprecedented. I would be more than willing to sacrifice the sanctity of a traditional MLB season just to see my favorite superstars suit up again—even if that means seven-inning games or a shortened regular season.
Yes, Cubs and White Sox fans may continue to argue whether Javy Baez or Tim Anderson is a better shortstop despite the suspension of the 2020 MLB season. But without statistics from this year, lots of discussion would be somewhat outdated; as we know from athletes like the Cleveland Browns' Baker Mayfield, players' performances can change exponentially in just one season.
It's not all about debate, though. As fans worldwide yearn for swishing three-point shots, stolen bases, the splashes of pool water droplets and even commentary from their favorite announcers, we must bring back one of the few things that has the propensity to unite us: sports.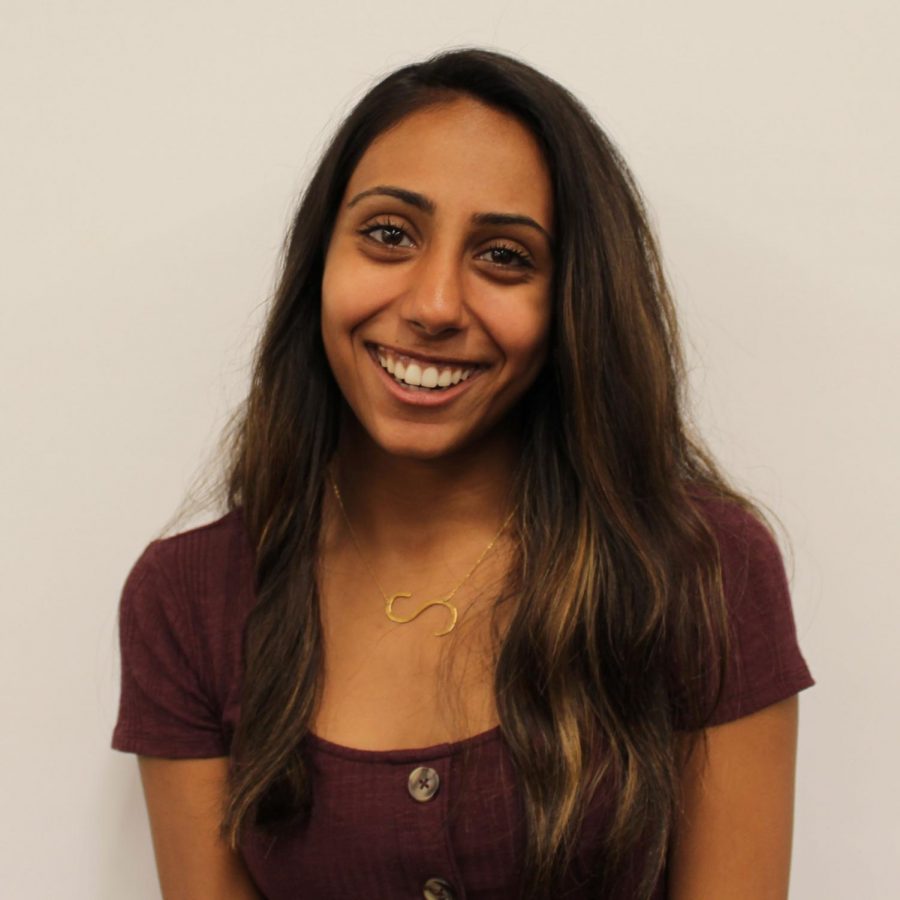 Sports are a fundamental aspect of American culture; whether it's sitting down with your family and friends to watch the annual Super Bowl, preparing your bracket for March Madness, or watching your favorite countries compete in the Olympics, all sporting events hold a significant impact to sports fans. 
These matchups and games around the world have created family traditions and produced memories that sports enthusiasts cherish and couldn't imagine living without.


It's often impossible to think about a world in which sports do not exist, where the touch of a button couldn't bring us to the newest marquee game playing on television. 
Yet in the midst of an entire planet shutdown due to the COVID-19 pandemic, all sports, including major events such as MLB's Opening Day and 2020 NCAA Tournament have been cancelled. 
This is a reality that sports fans never thought they would experience. 
As the number of COVID-19 cases continues to increase daily, the future of sports seems to loom further and further into the future, and for a good reason. 
Due to such unprecedented times of the coronavirus, governments across the world have implemented "social distancing" practices and are encouraging citizens to quarantine themselves. As the number of deaths and cases increases more and more each day, one of the biggest ways in which we can all "flatten the curve" is to keep our distance—and this means in sports, too. 
In a time when extended staycations at home are becoming the new normal, quarantining seems unbearable due to a lack of action in the sports world. Although there has been a void, ESPN and other outlets are replaying classic games in an attempt to bring action to the sports world. 
Many, if not most of American professional sport and Stevenson athletics are high contact sports such as basketball, soccer, and countless others. And in a time in which limiting social contact is key, holding off on sports right now is the answer, so that we can have a future with sports.
We were all saddened to hear of our favorite seasons and teams being canceled or postponed for the year, but it wasn't just our high profile athletes who suffer from a COVID-19 shutdown—it affects those at home, more specifically our high school athletes. 
In early March, all high school athletes were informed that they would no longer be suiting up due to an IHSA ruling of a cancellation of the remaining winter and all spring sports.
Even with an option to extend the high school sports into the summer months and beyond, I think the most sensible choice would be to hold off. In terms of continuing to keep up with skills and technique, both coaches and staff at Stevenson are offering online workout courses and training. 
In order for athletes to keep up with their training, they should continue with these programs to stay in shape in order to prepare for their future seasons. It is vital that students participate in these online classes in order to hone their skills and improve their games, even if their time to play doesn't seem to be soon.
The IHSA's decision to cancel all sports was purely on the notion of protecting its athletes and keeping them healthy, and with Governor J.B. Pritzker's extension of quarantine made at the beginning of April, it's even more of a reason to not consider resuming all sports in the near future. 
On the other hand, in a case in which we simply allow collegiate and professional sports games to continue in the near future, we would be putting the health of our athletes and trainers second. Although there are options such as hosting events with no fans or viewers, we would still be putting our athletes at risk.
If we consider continuing major sports events, a key factor would be to test all athletes in order to make sure playing conditions are safe and this can mean testing them. Except the biggest problem is that we don't have enough testing kits or resources to make this possible. 
Yes, we do have the kits, but not enough to simply test for the sole purpose to allow our top athletes to continue playing. 
Every day, the number of deaths from the coronavirus increases in the United States. On April 20th, Illinois announced 30,357 positive confirmed cases and 1,290 deaths from COVID. 
At the same time, it is very possible to look at the fall for a possibility of continuing sports, but it is truly dependent on the actions that we take now.
Although we are seeing events such as the summer Olympics not occurring in 2020, American sports culture is so profound that a small break will not create a large effect. At this time, it's crucial that maintaining social distancing and holding off on sports will allow us to be able to attend these important events in future years.