Beyond the Gifts
Members of National Honor Society (NHS) did more than deliver presents, learned stories behind receivers of Give-a-Thon gifts during Delivery Day.
Volunteers loaded presents, baby items, and food items into multiple trucks.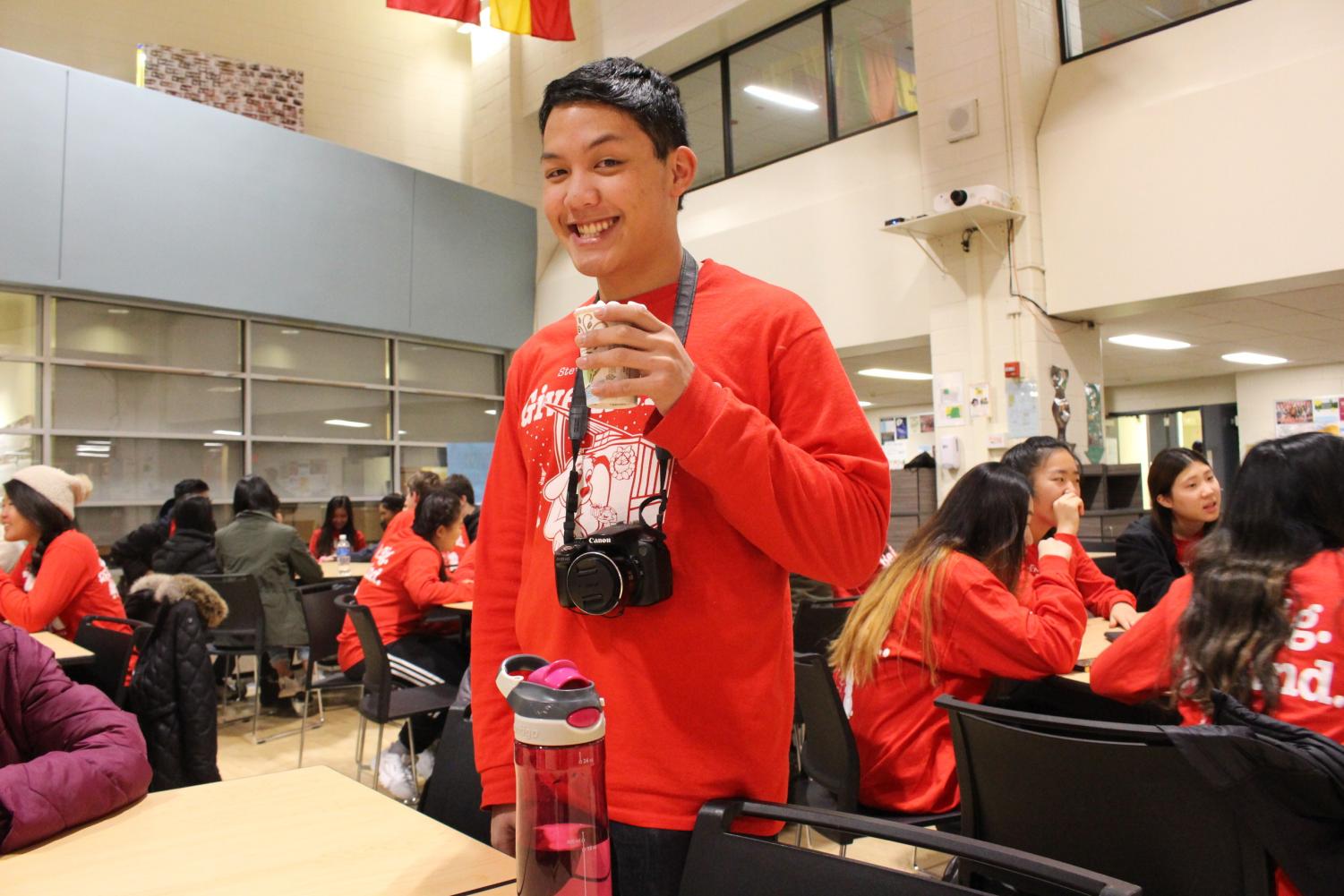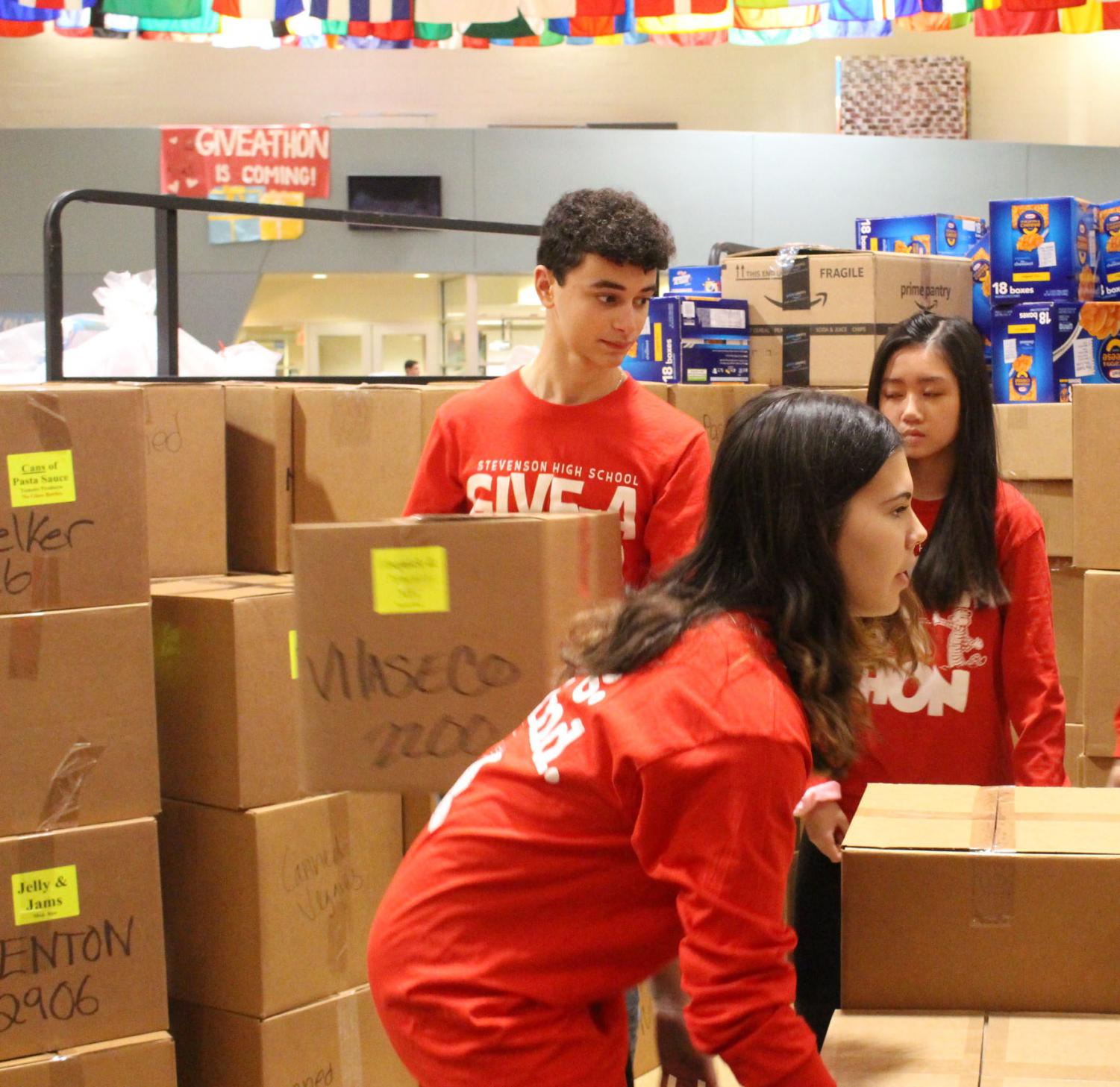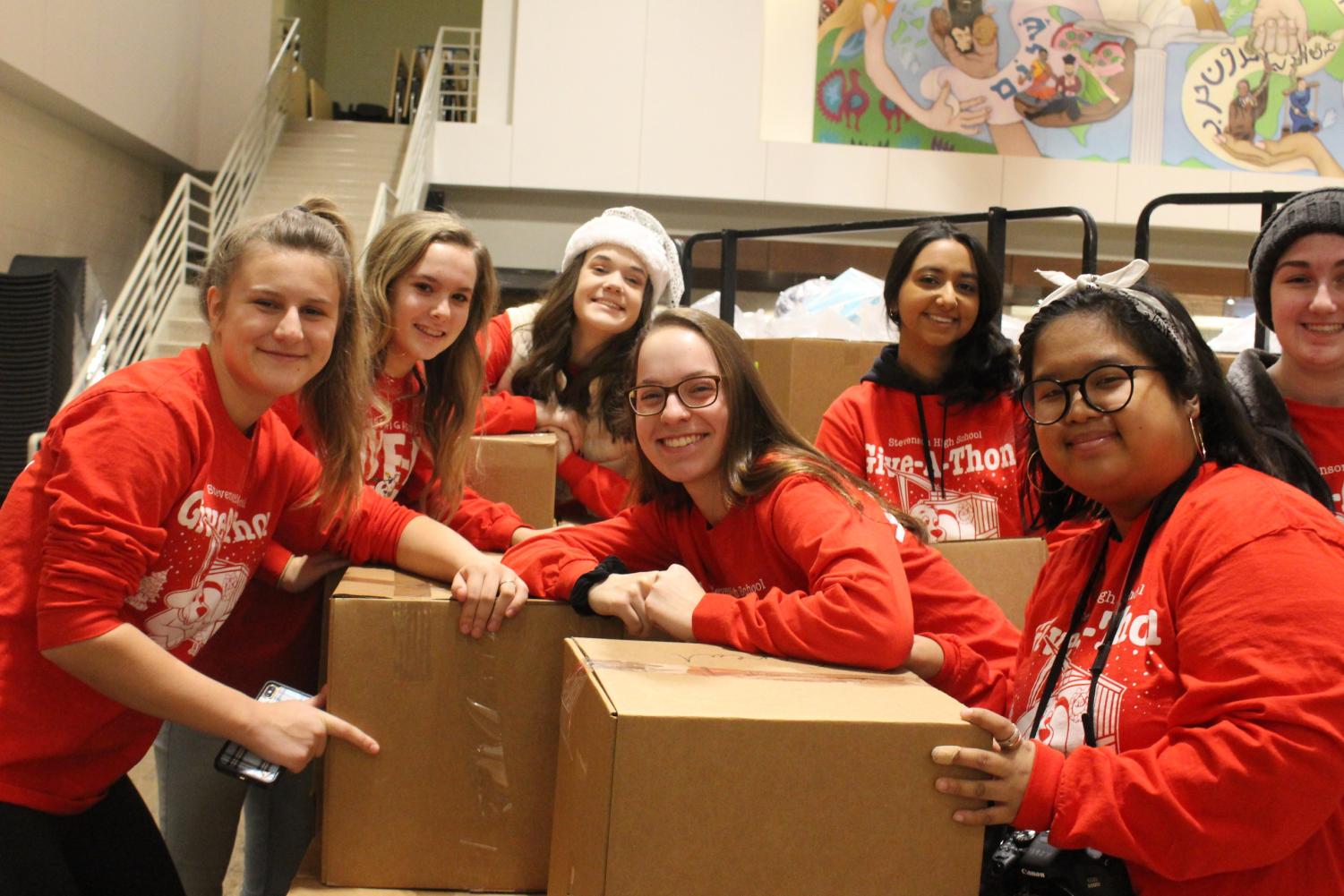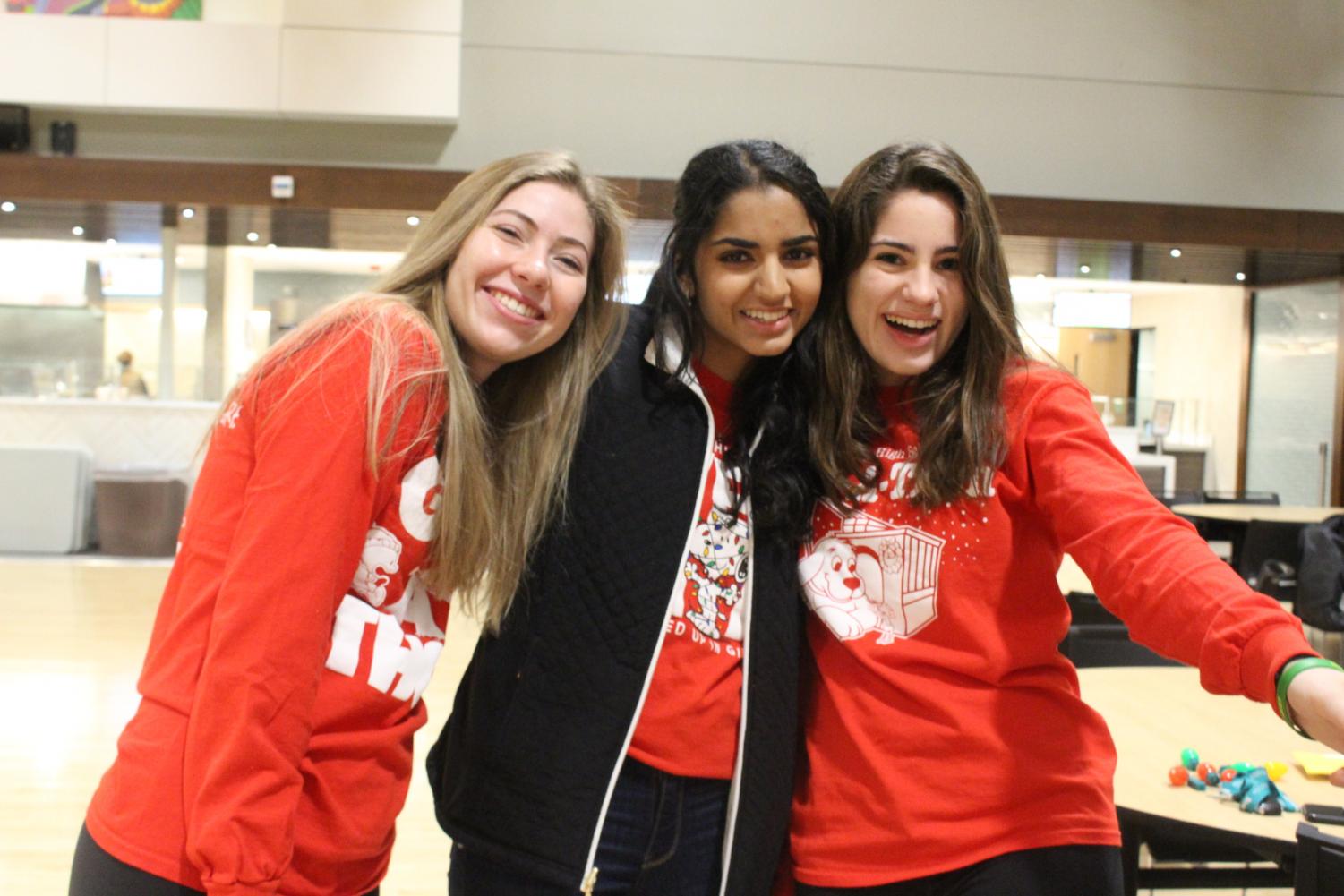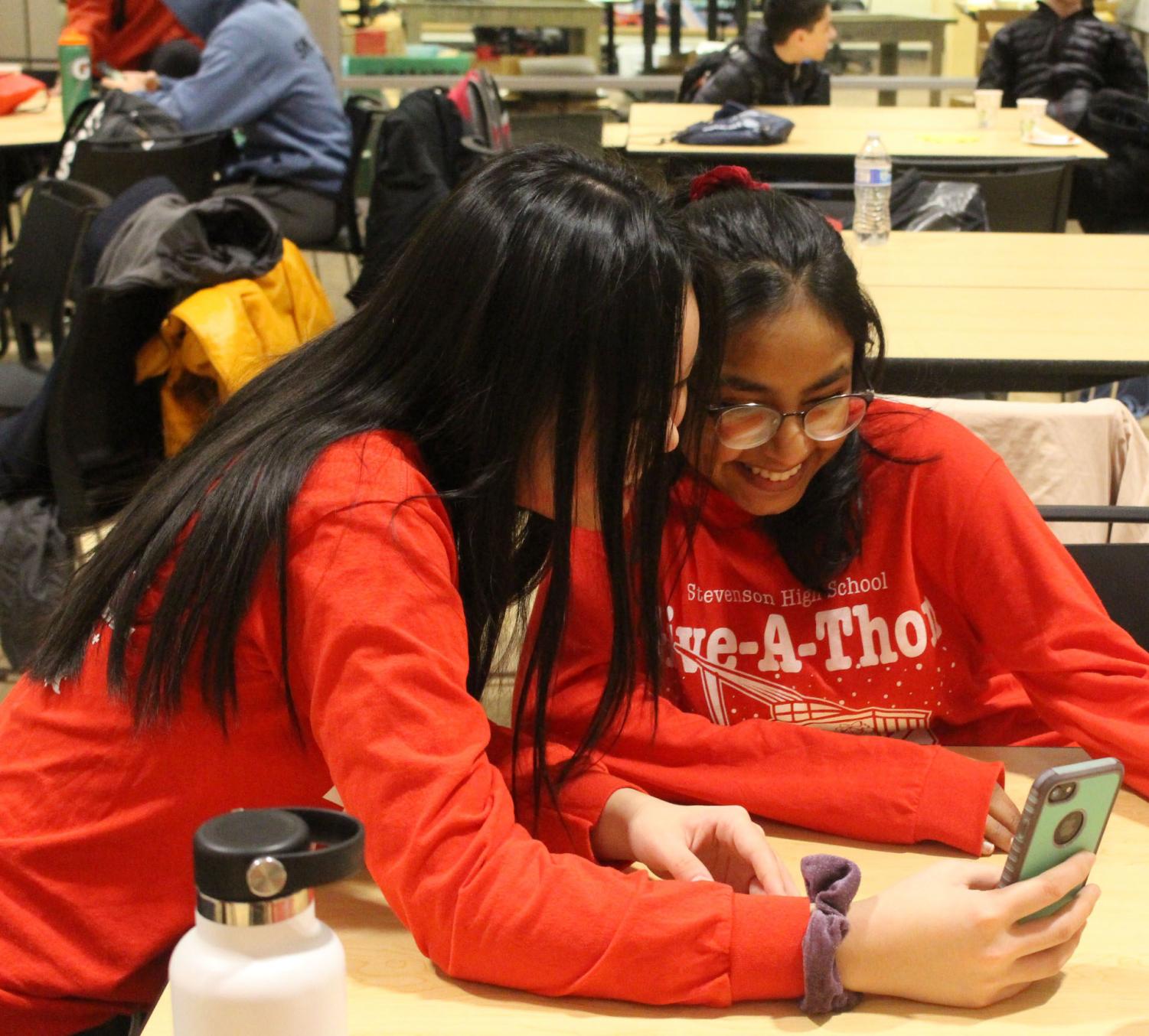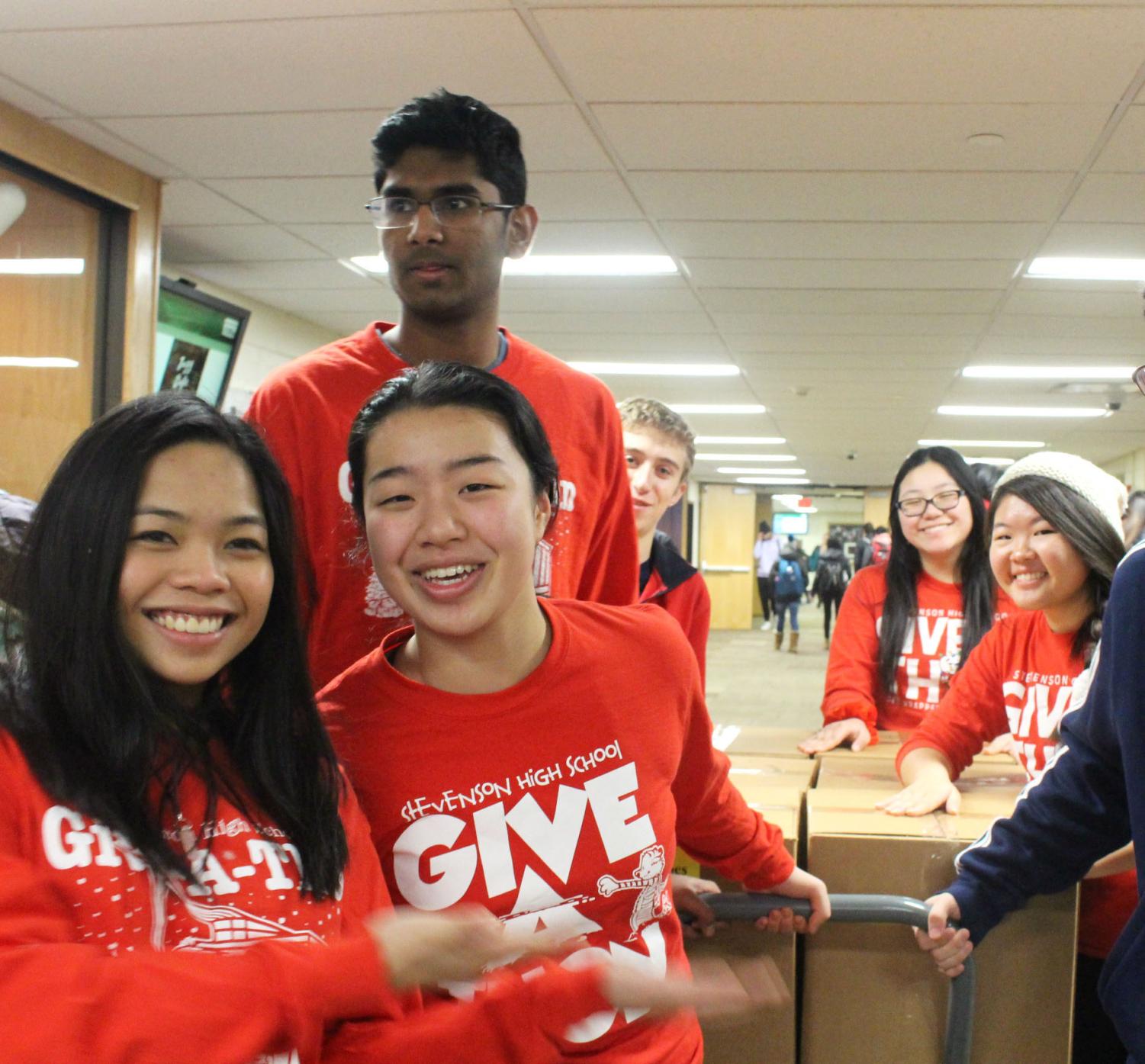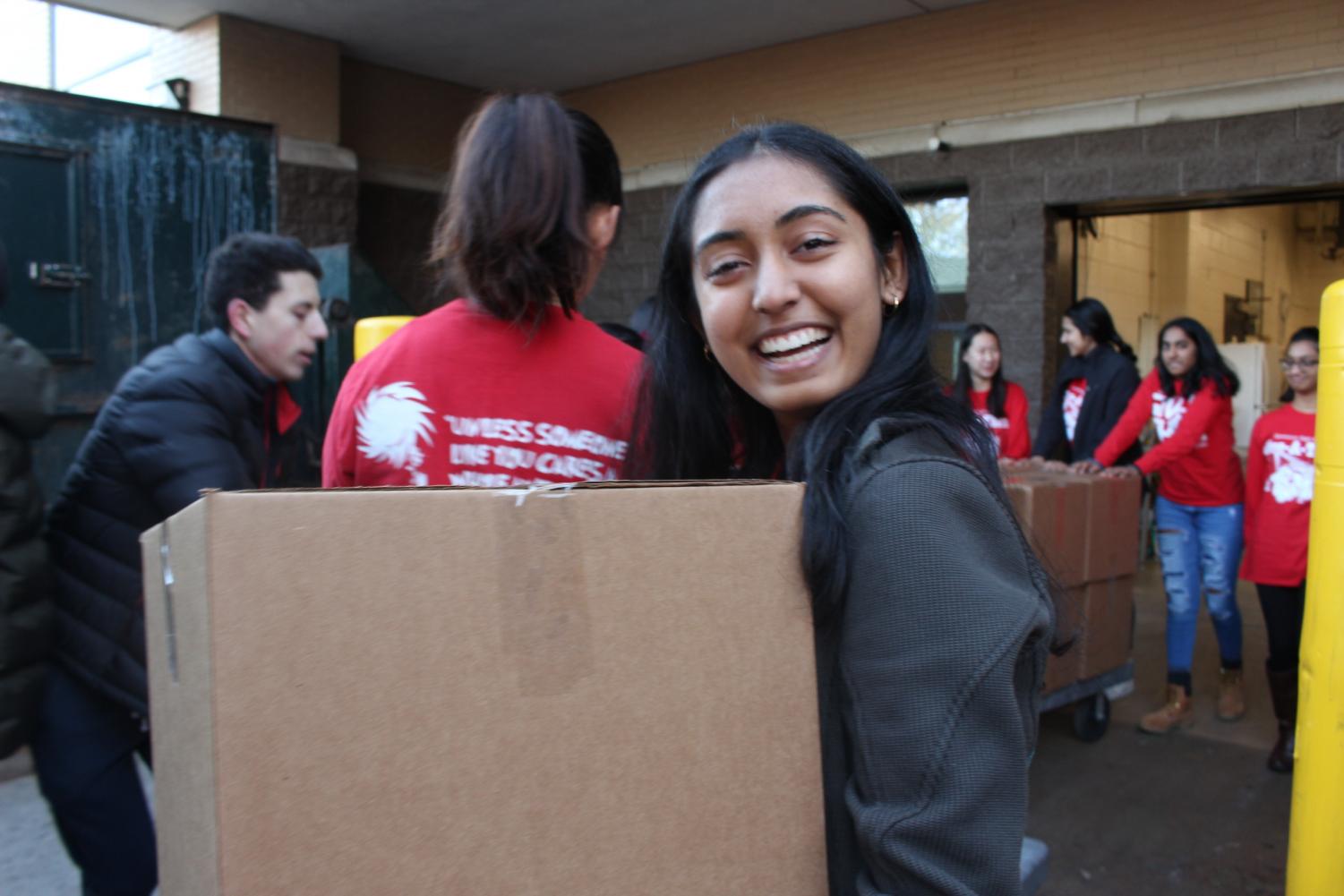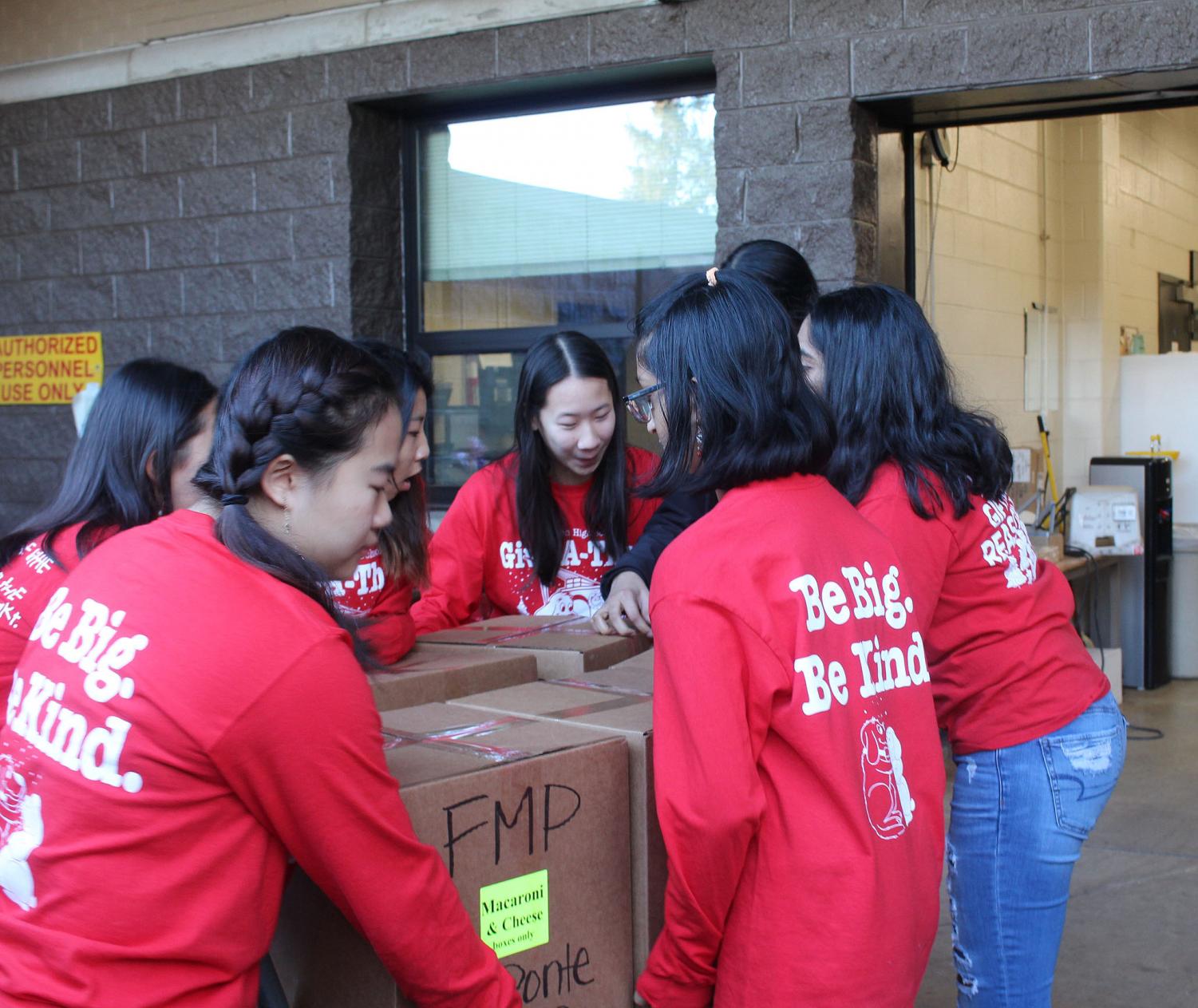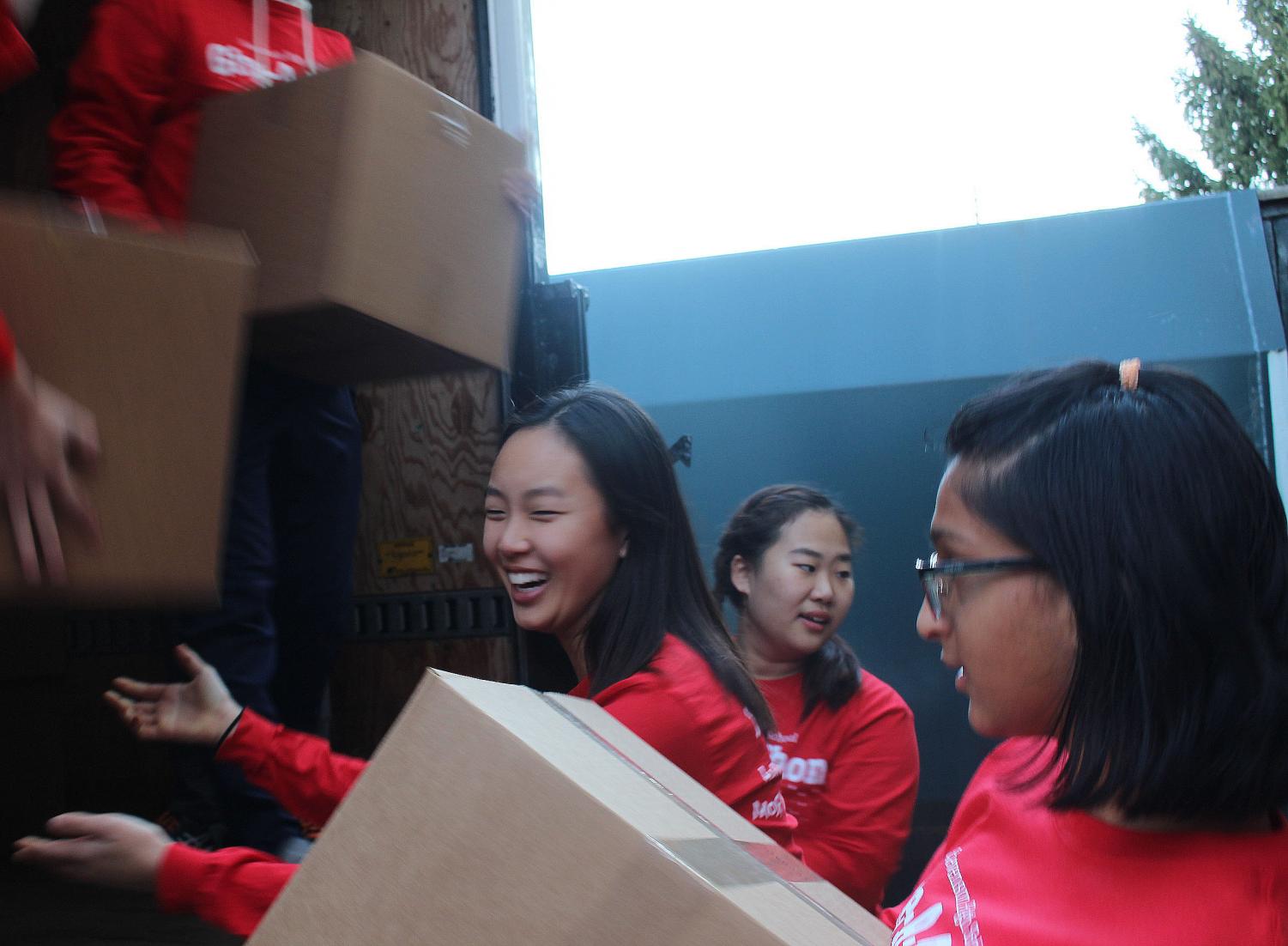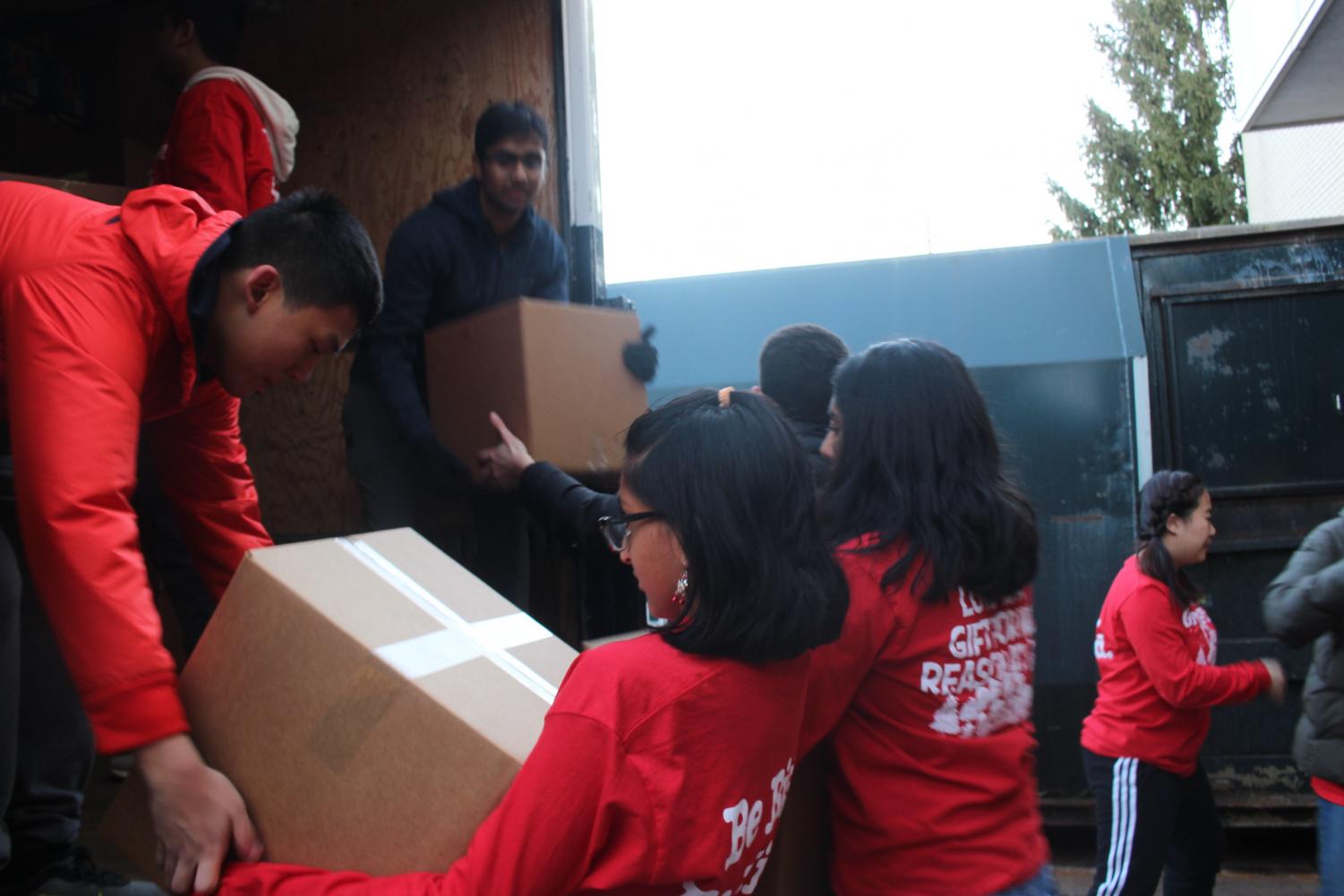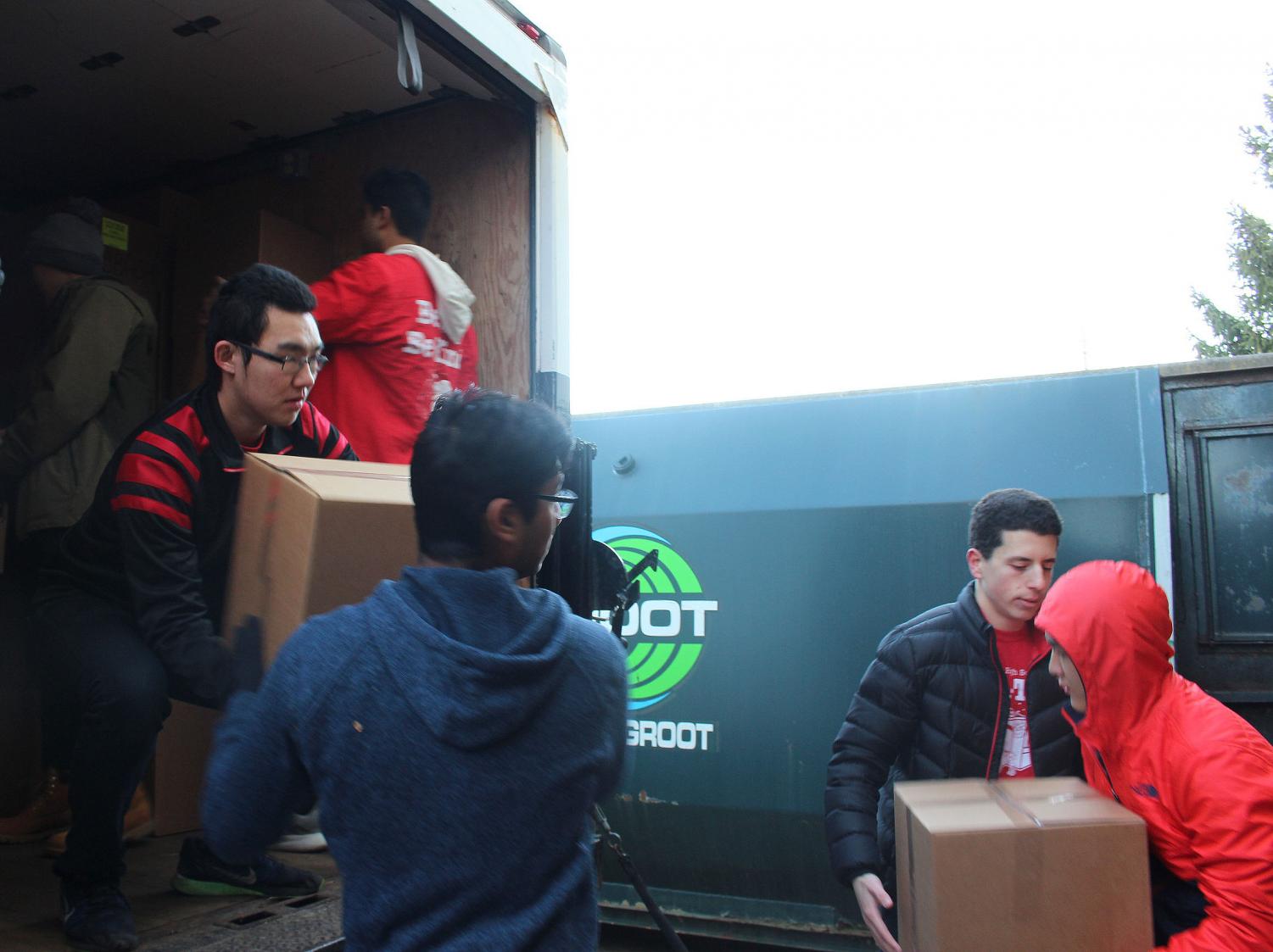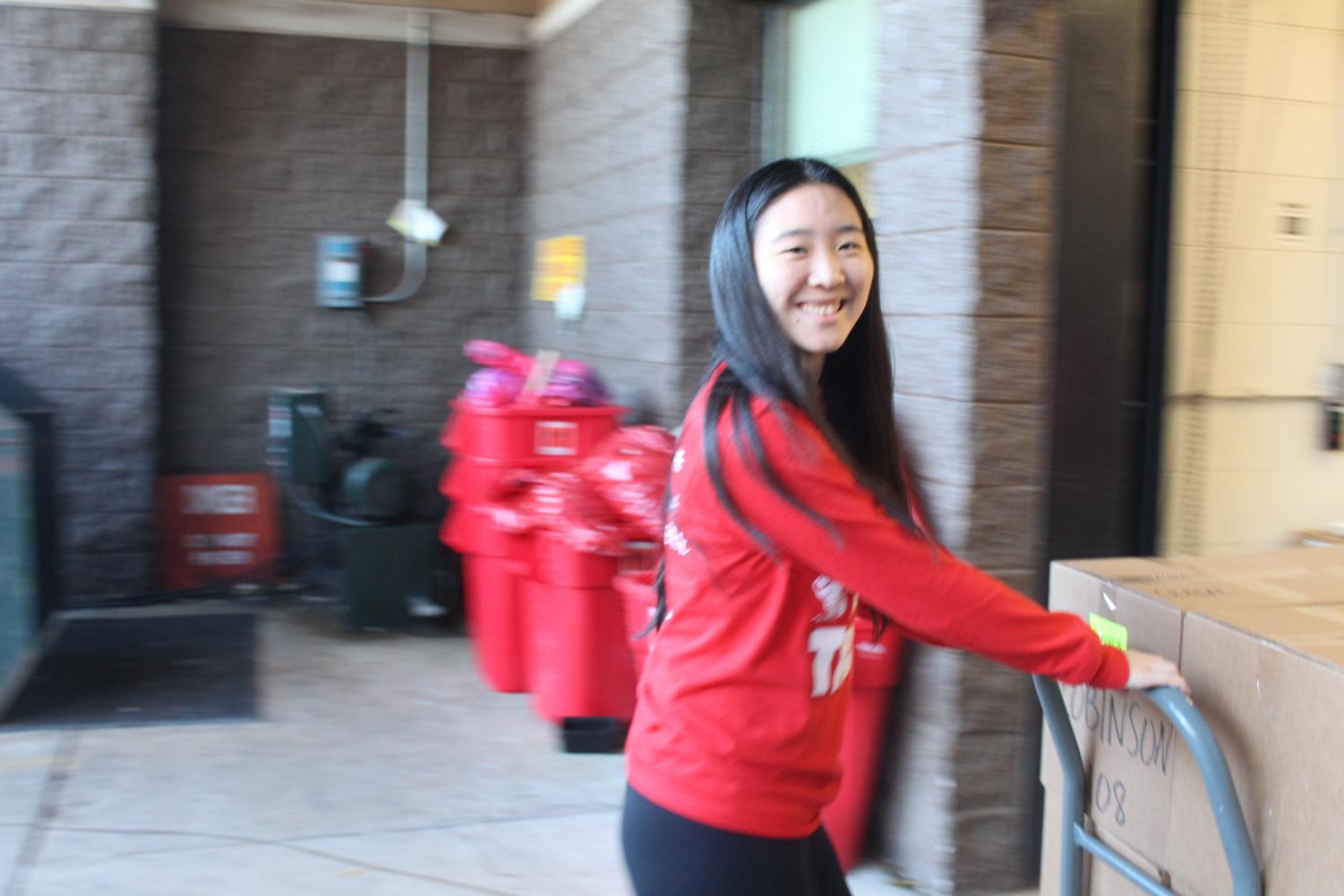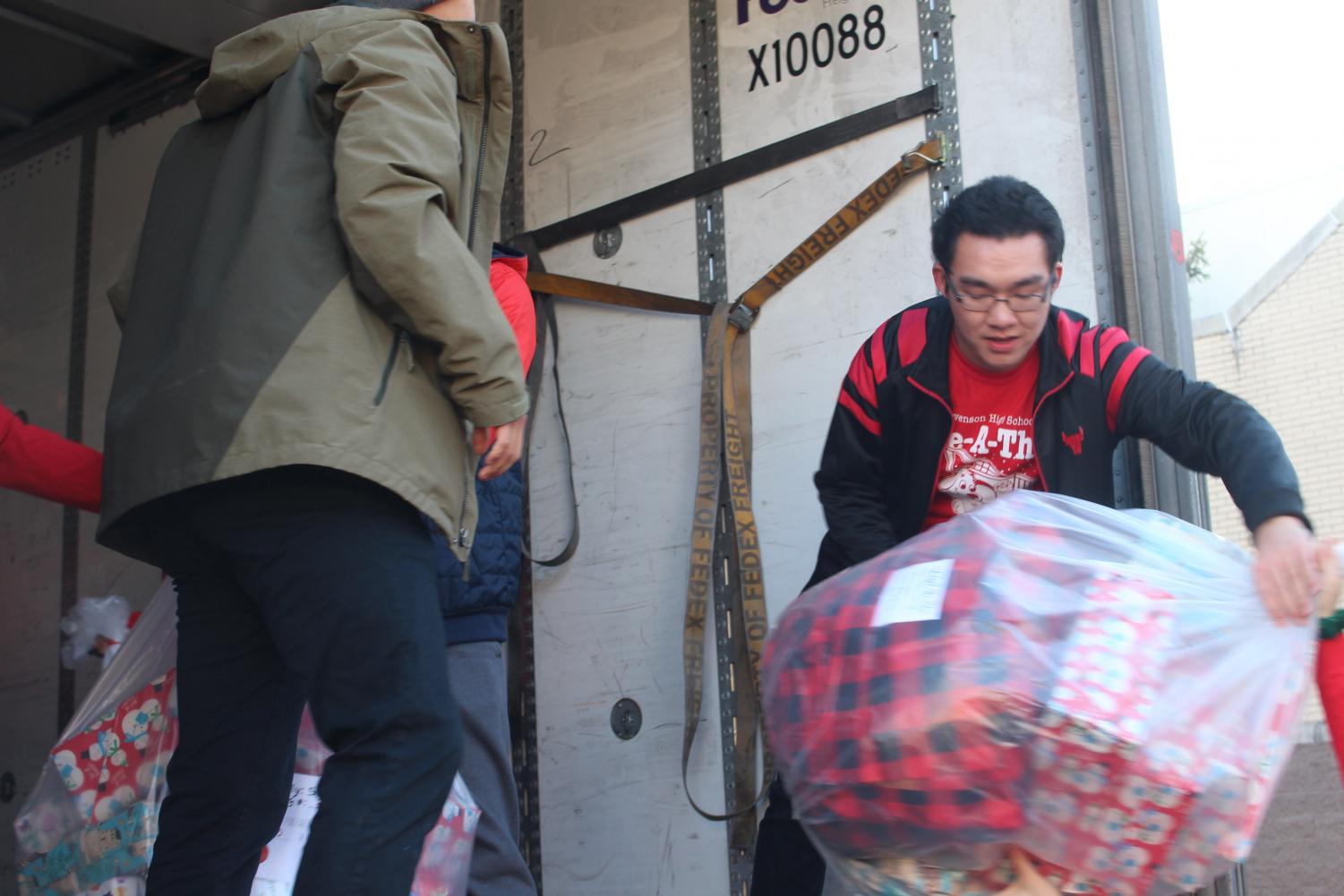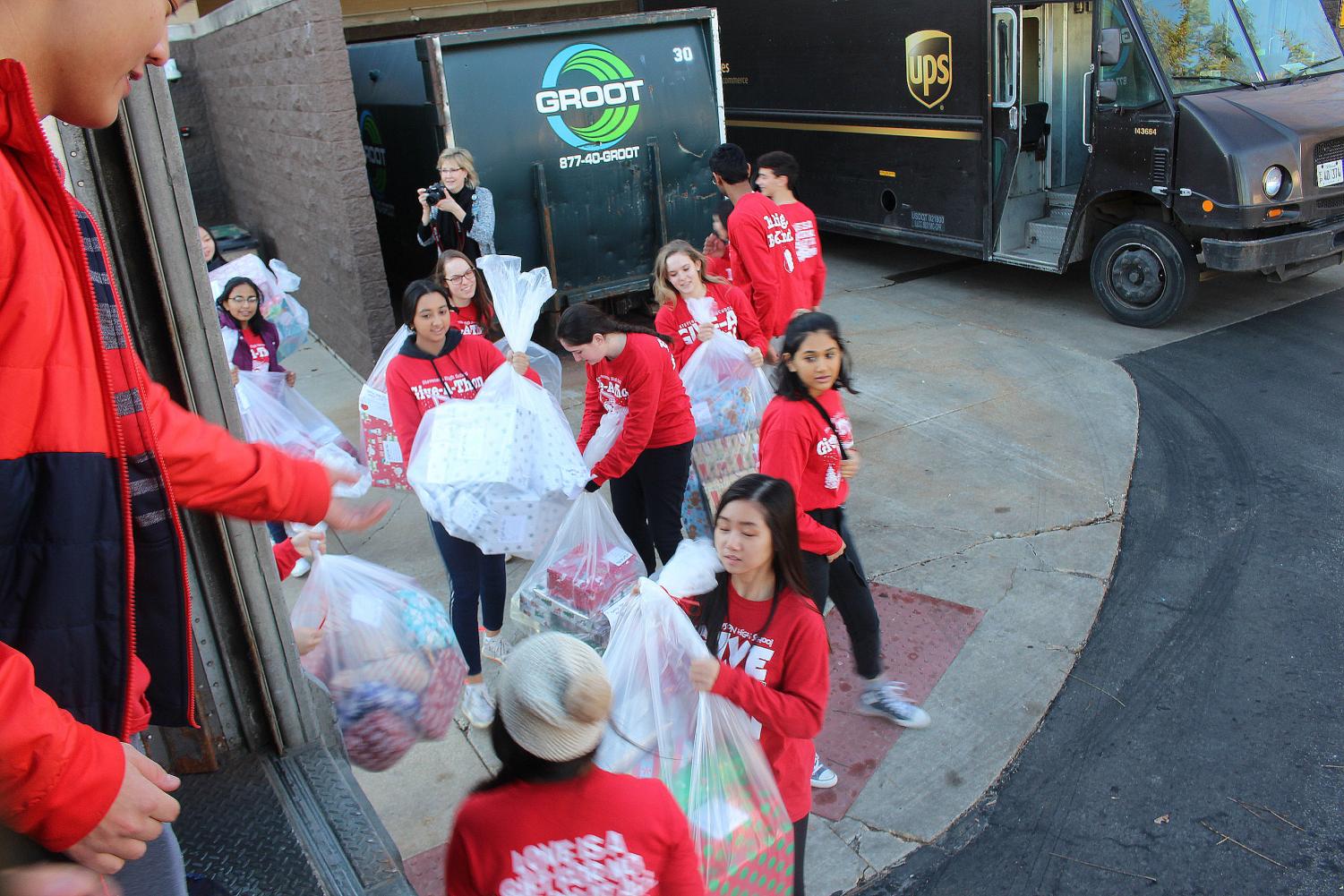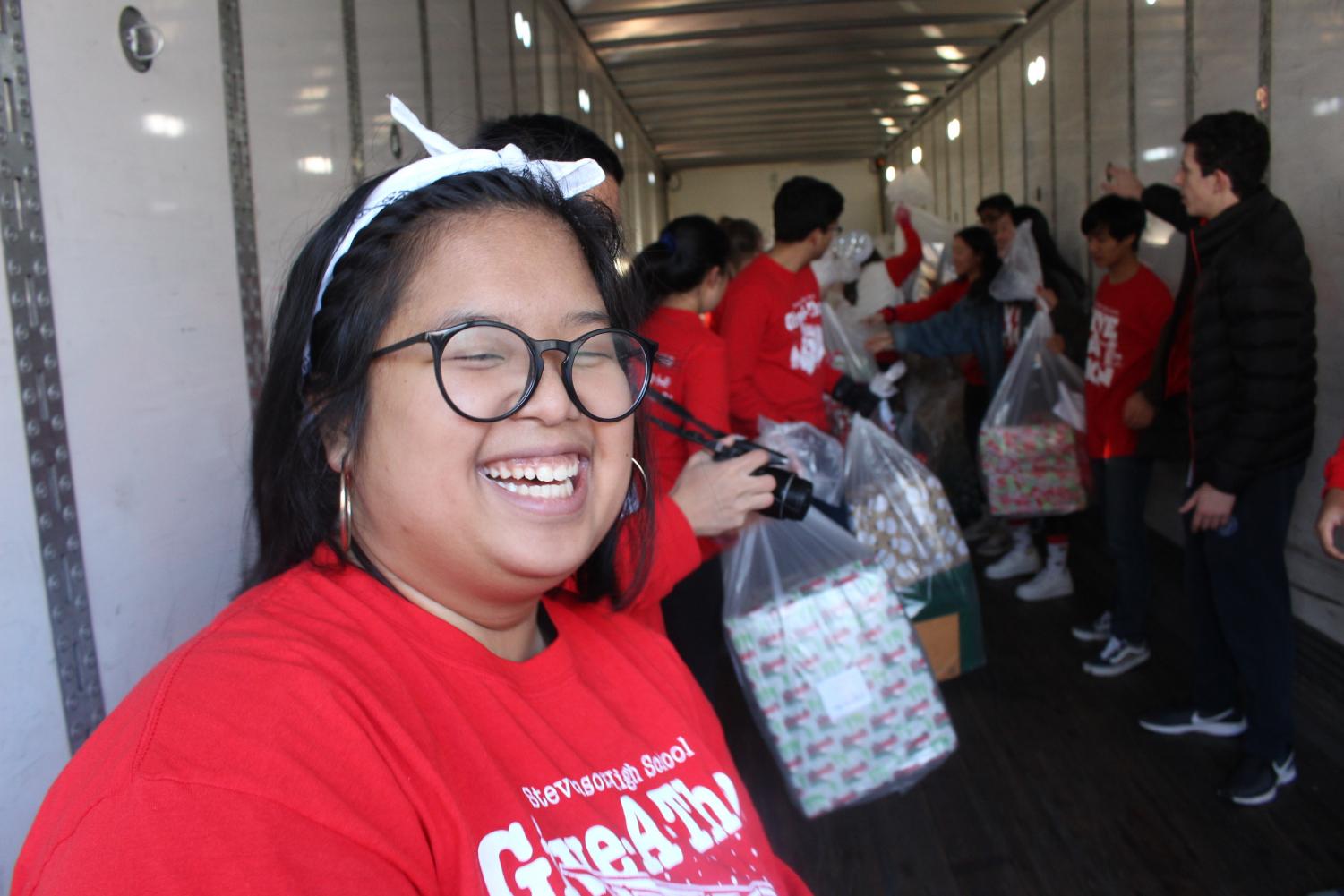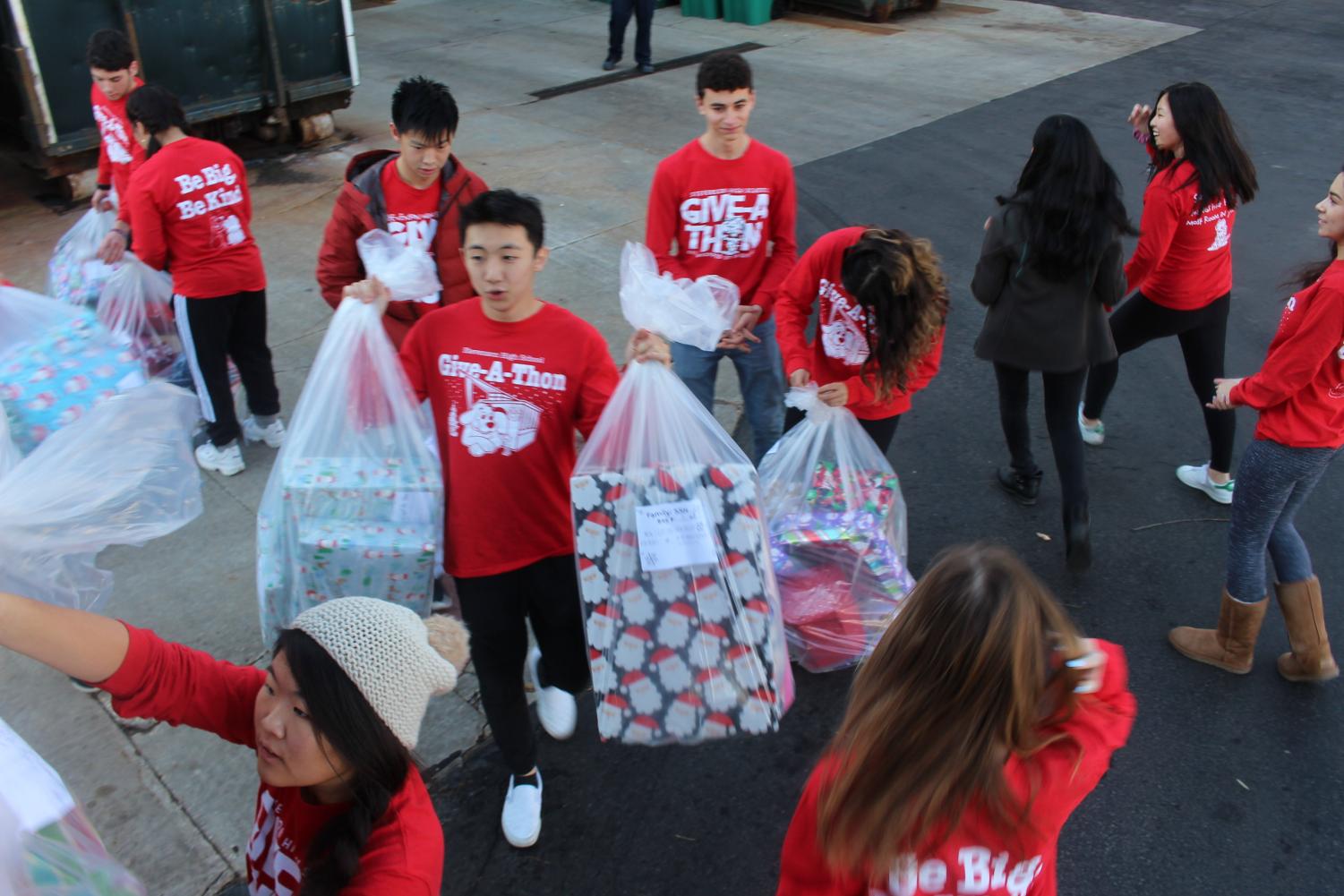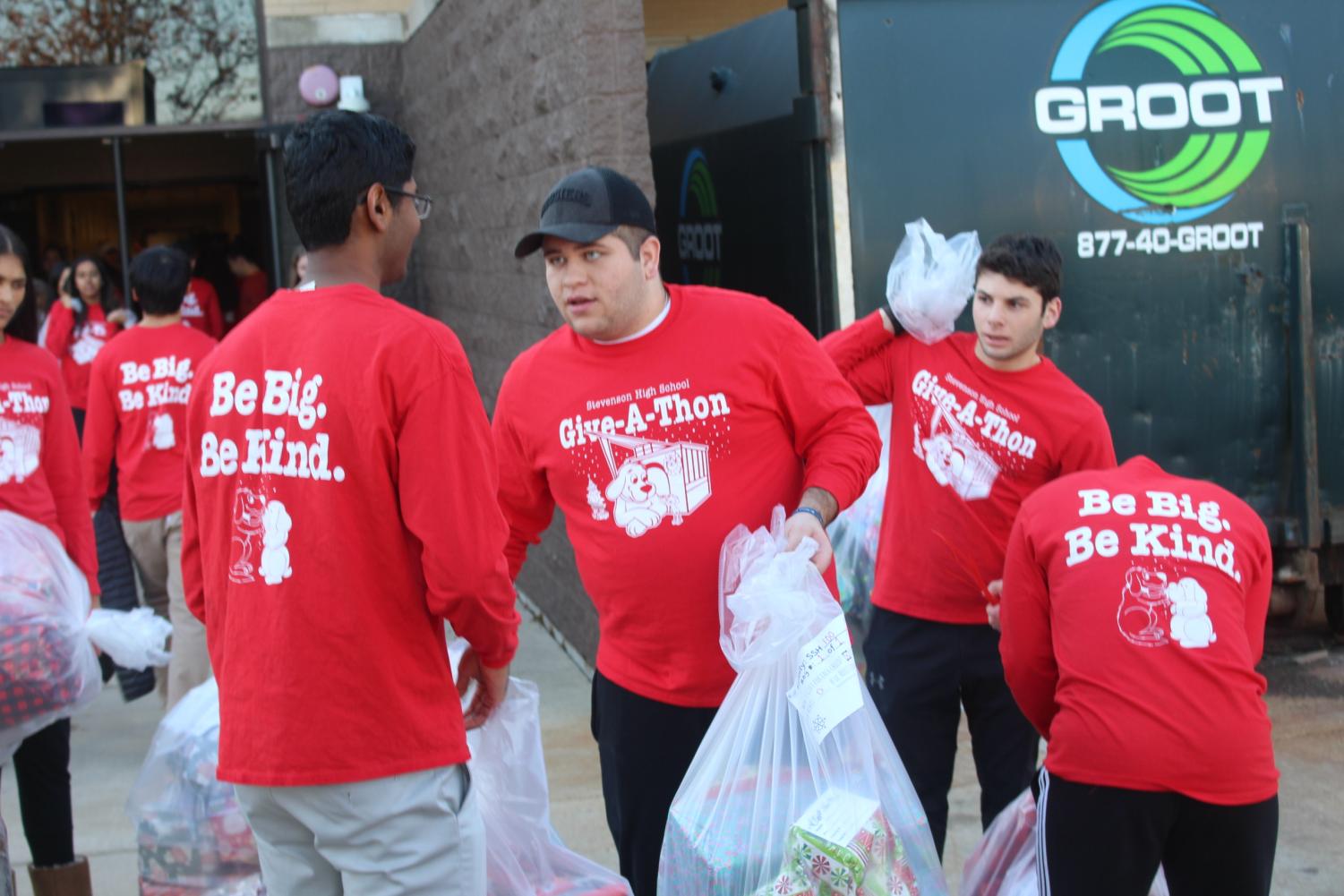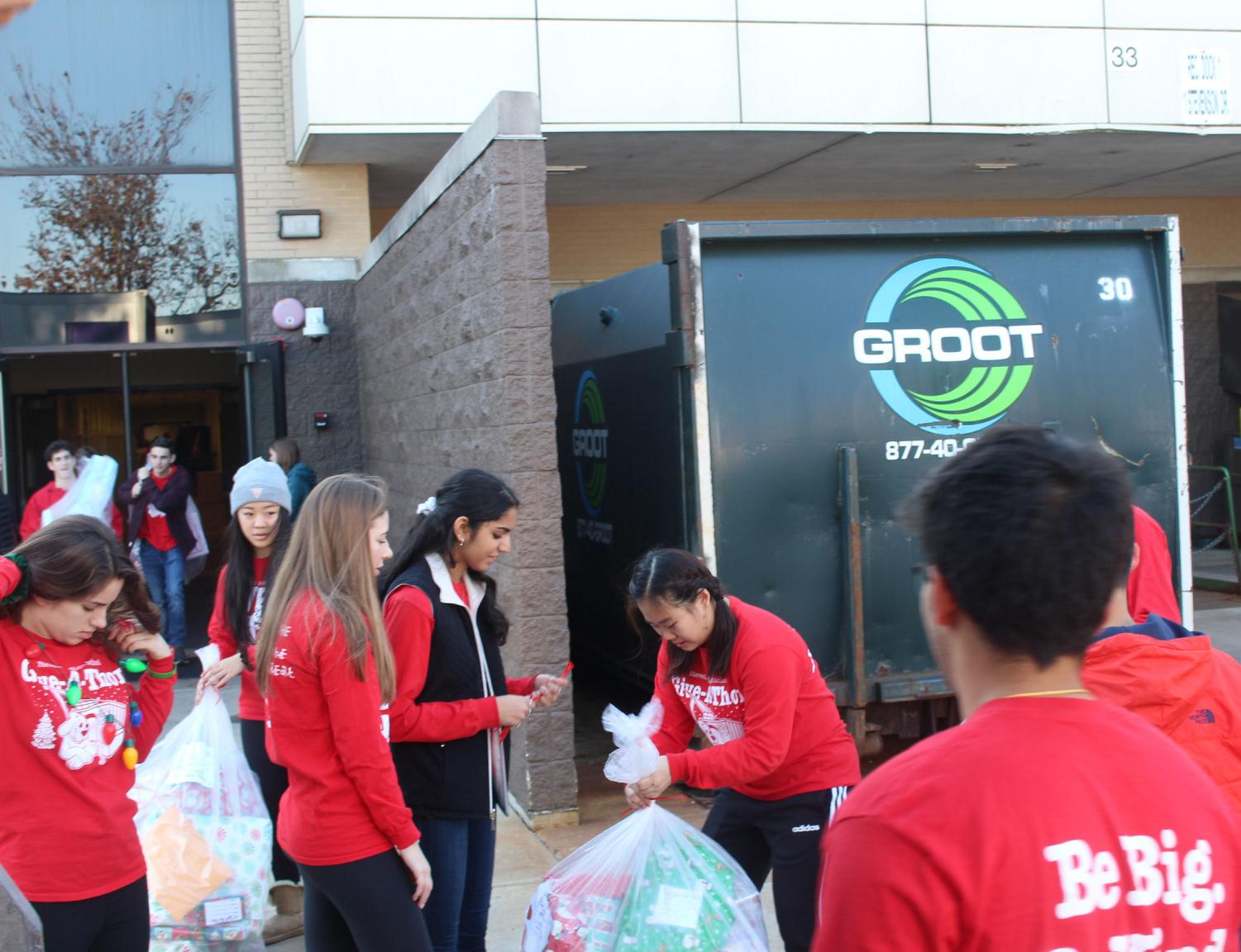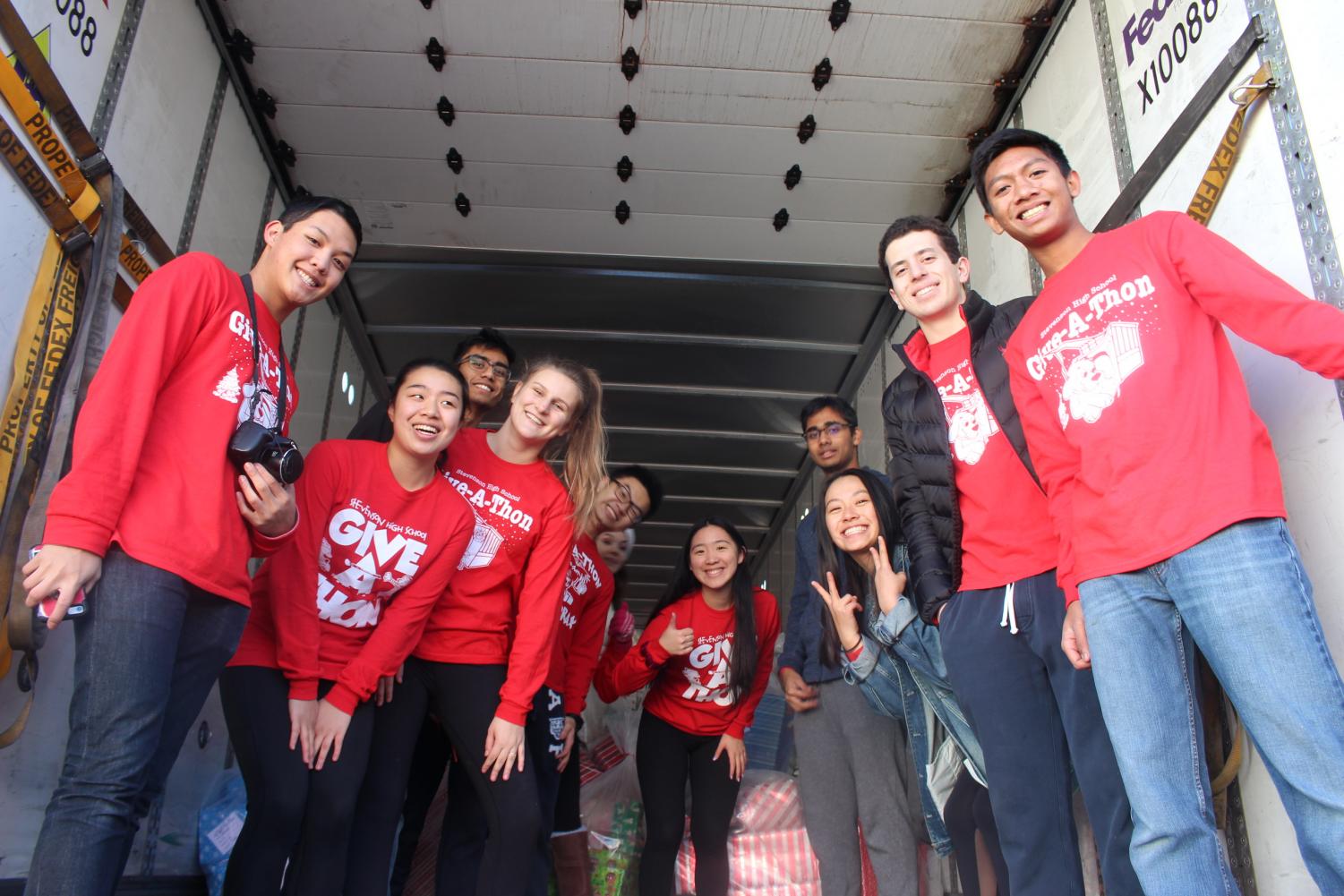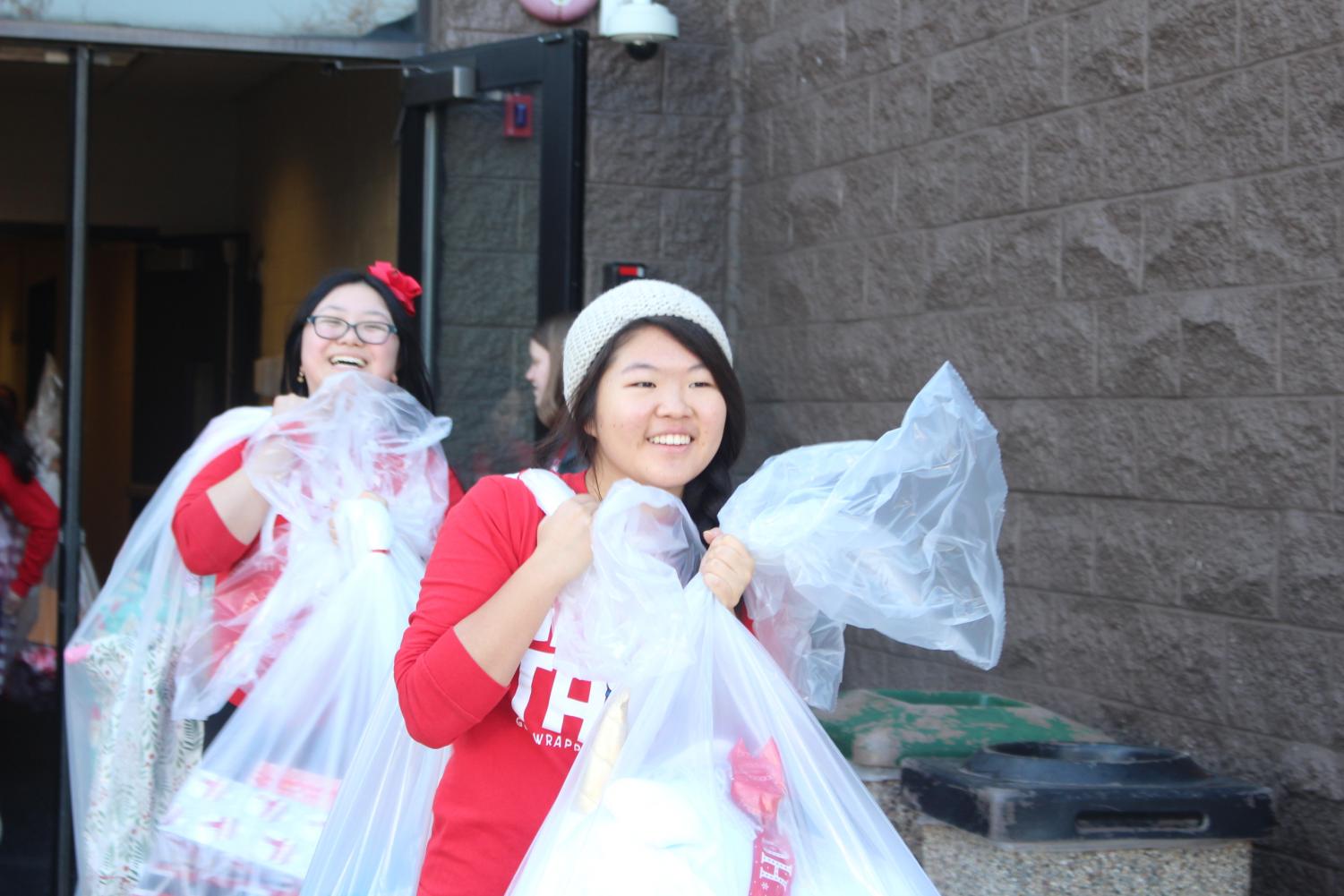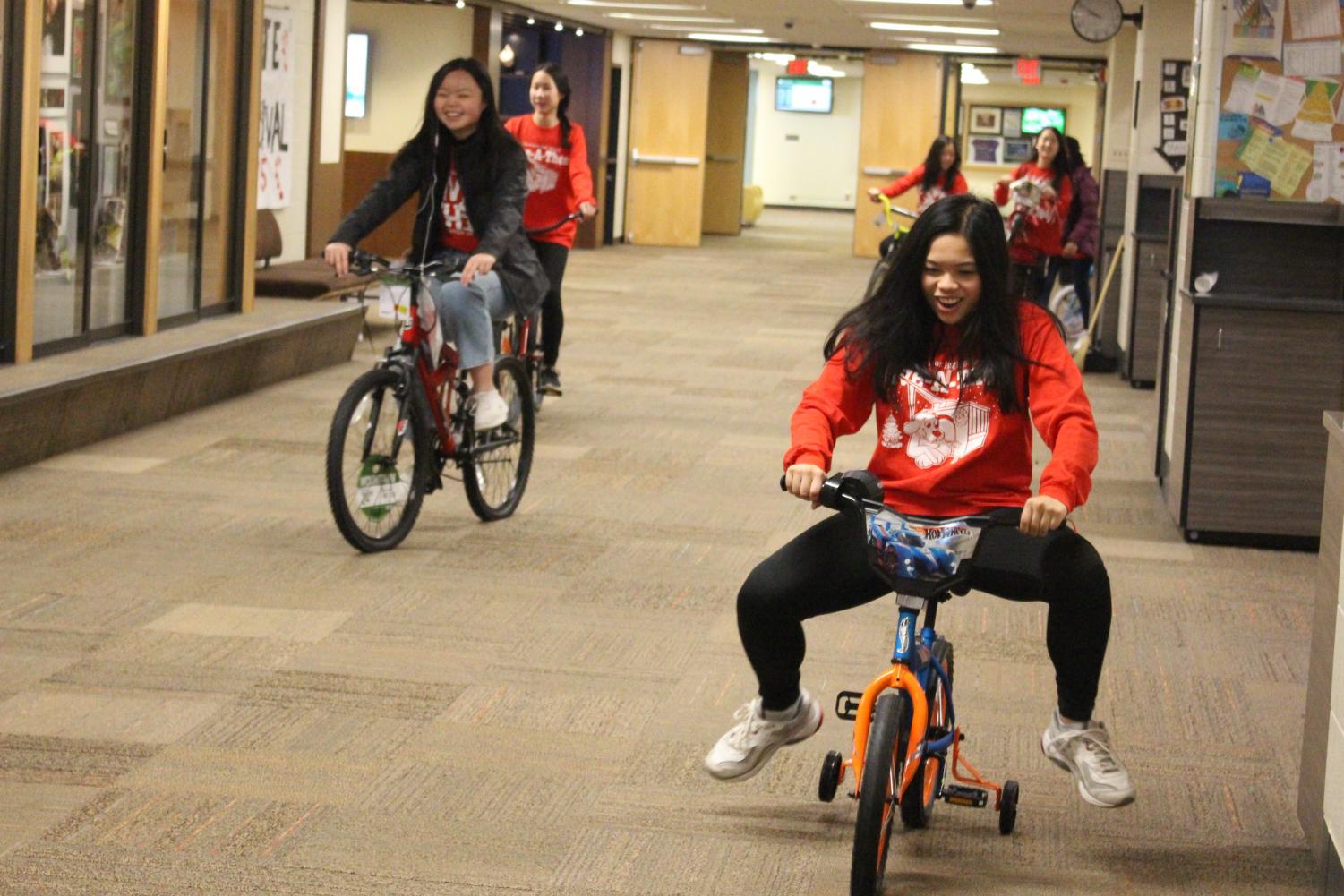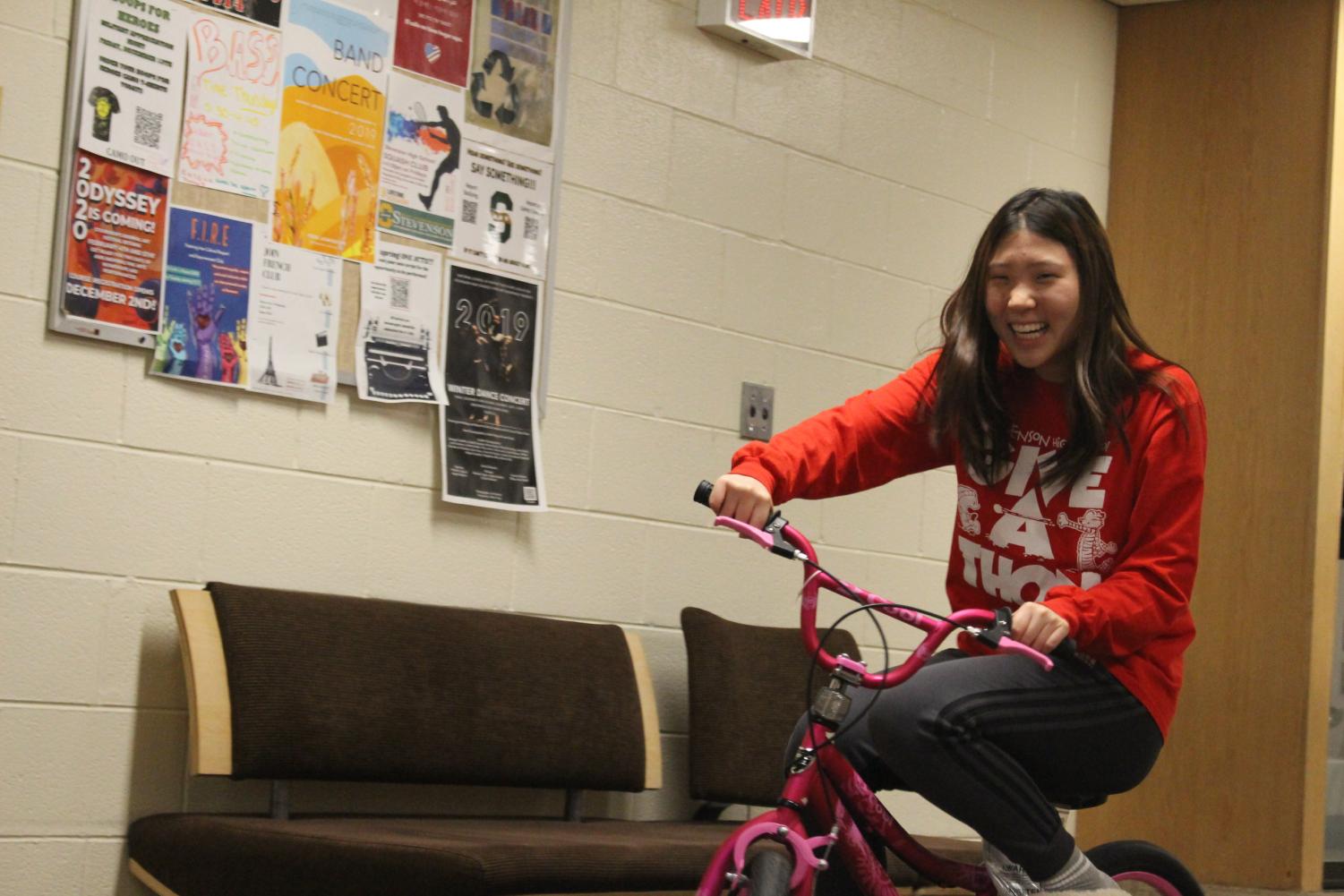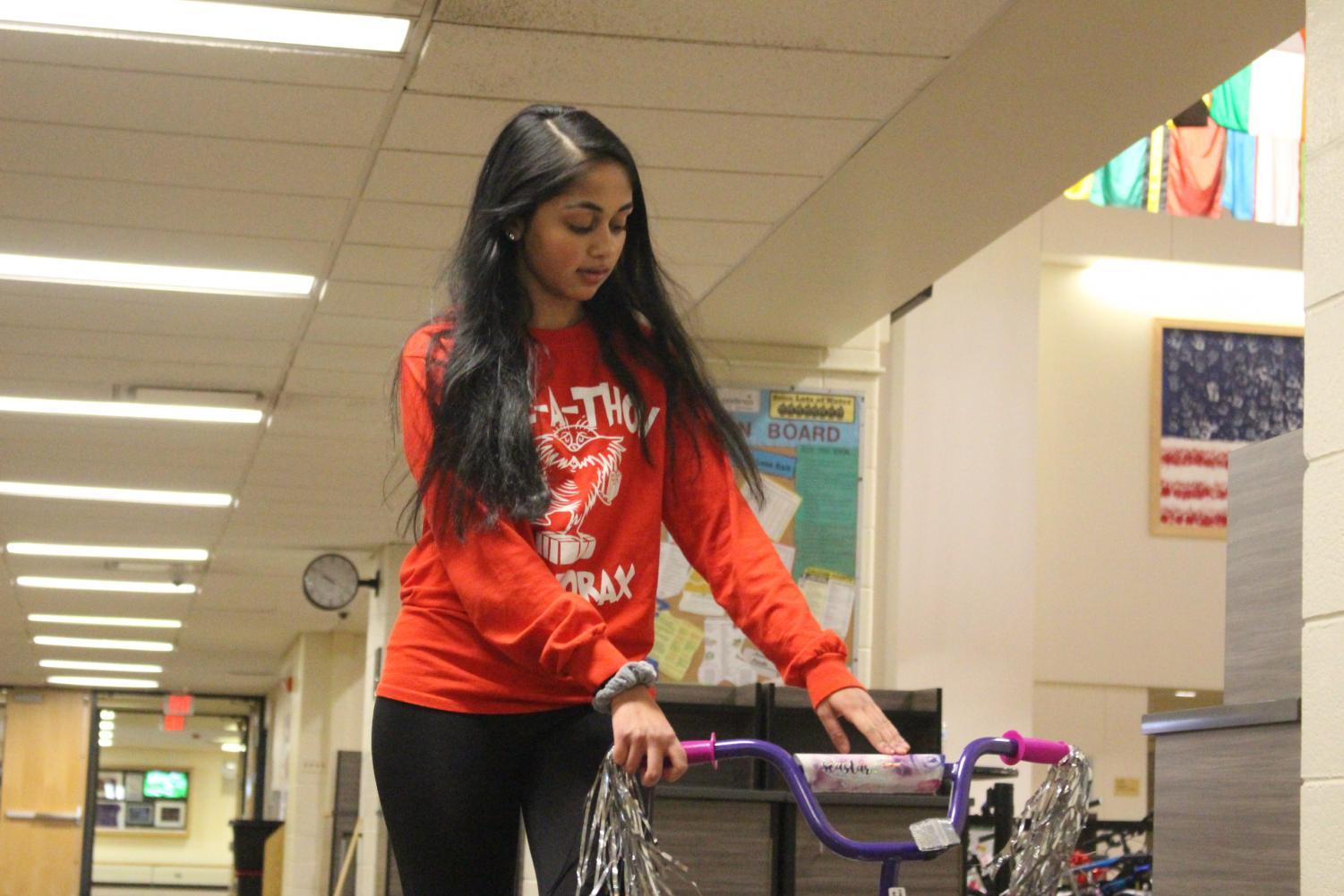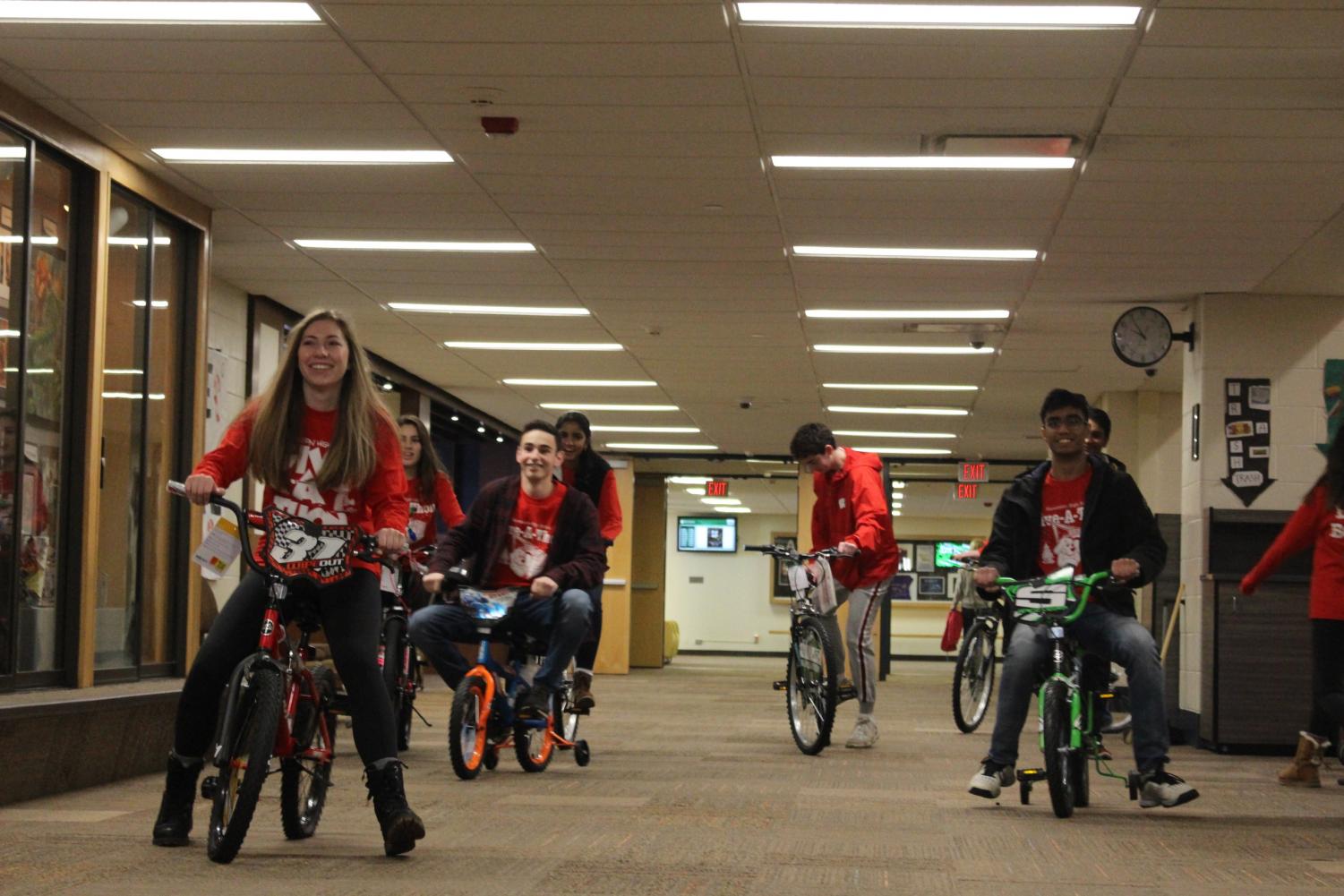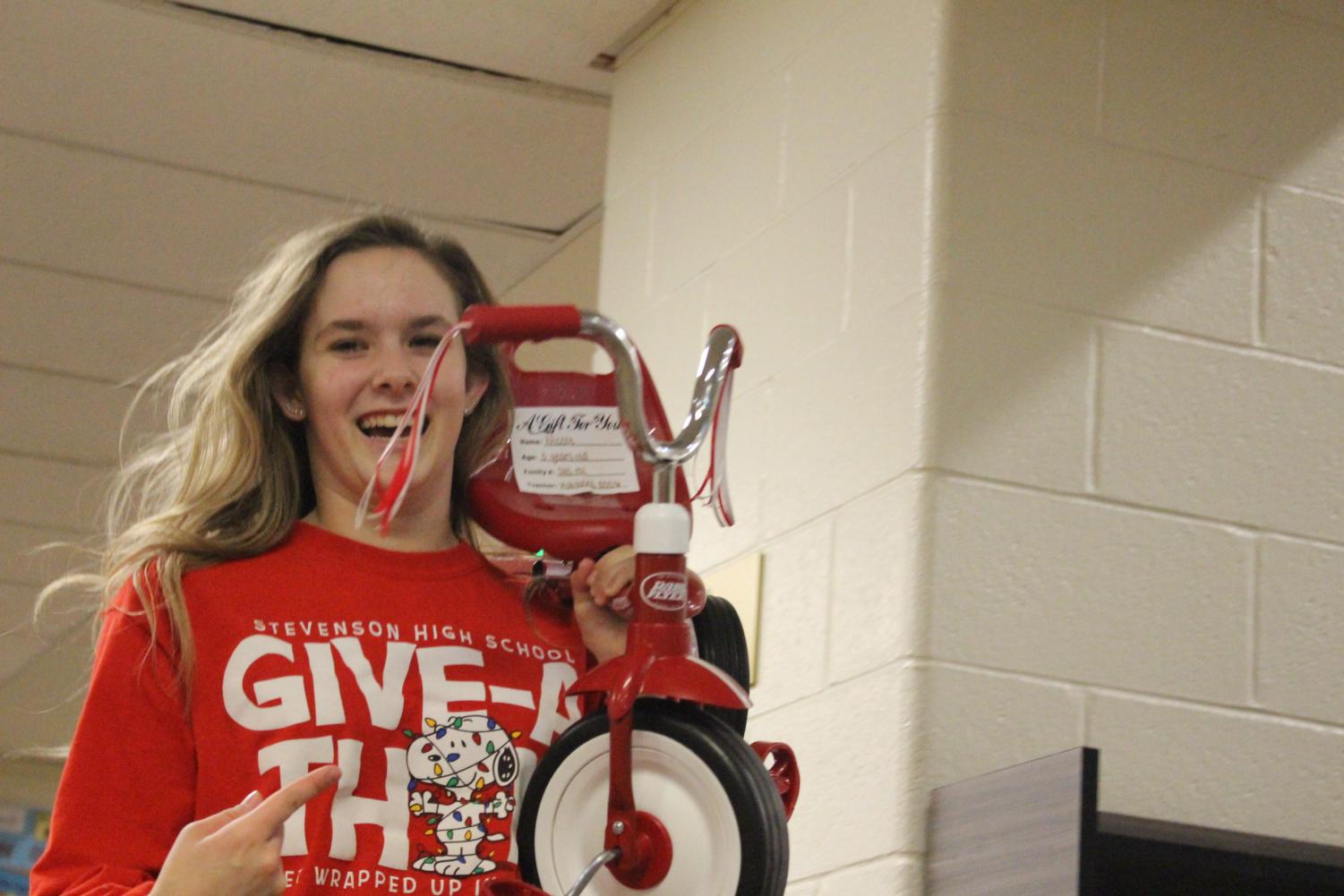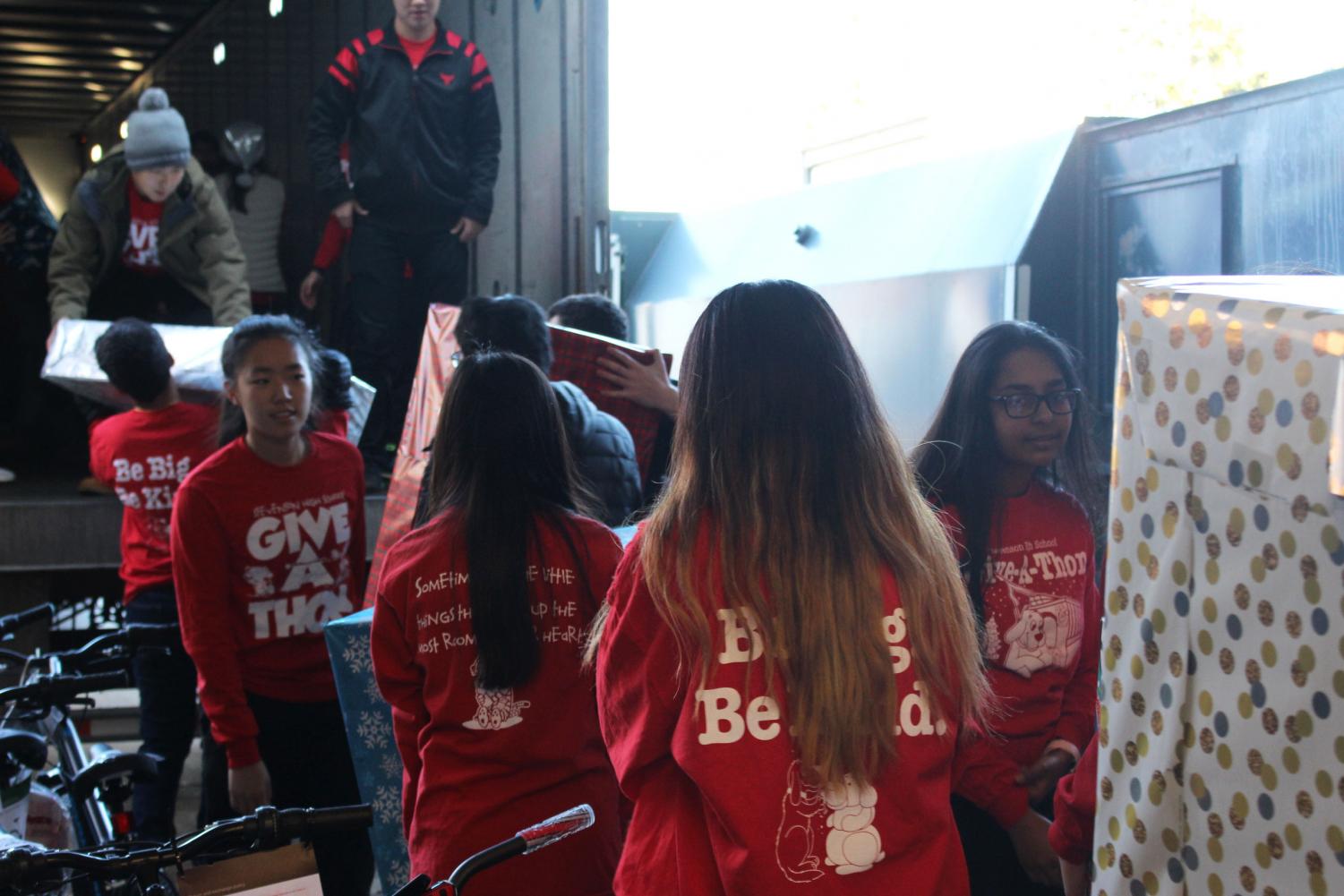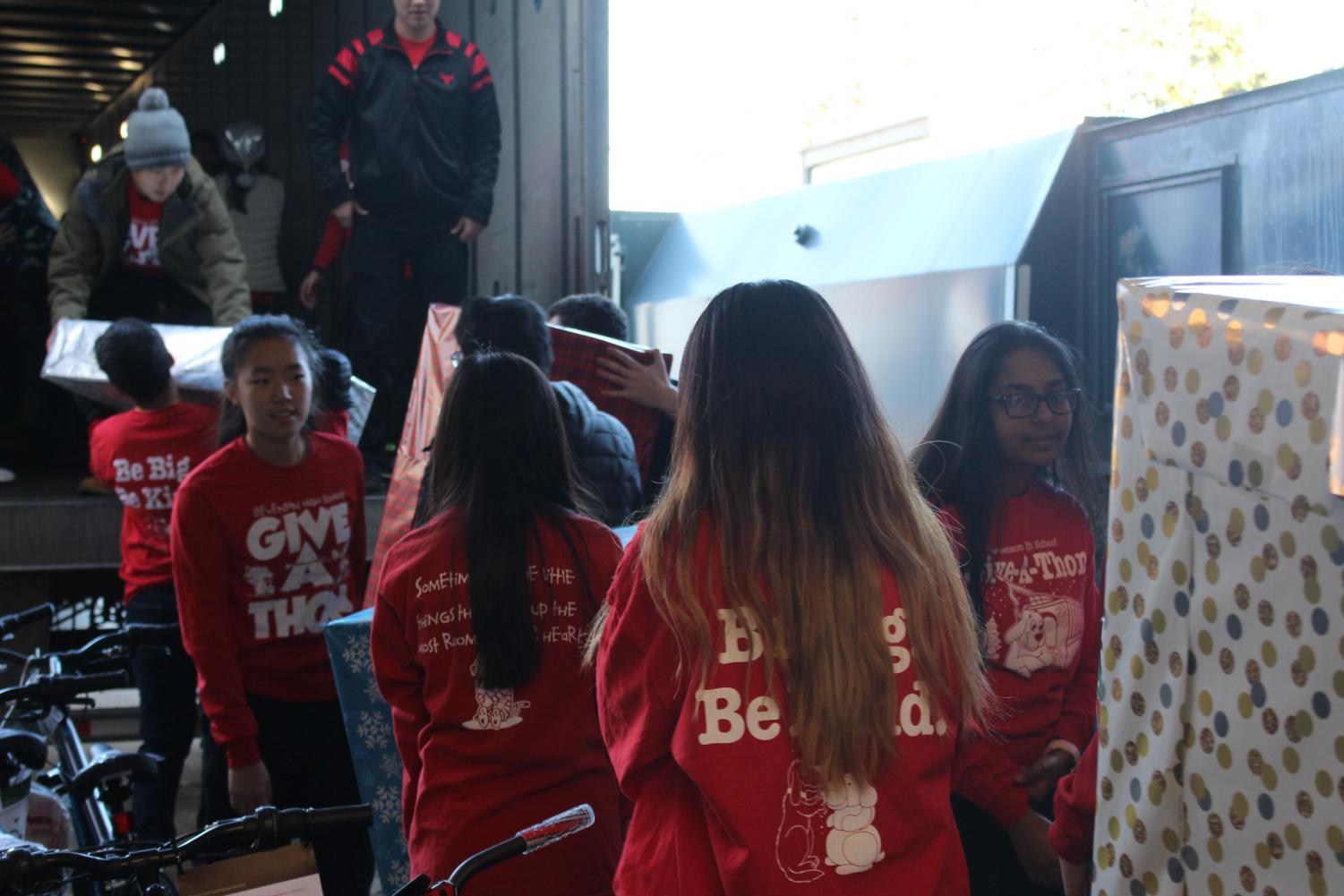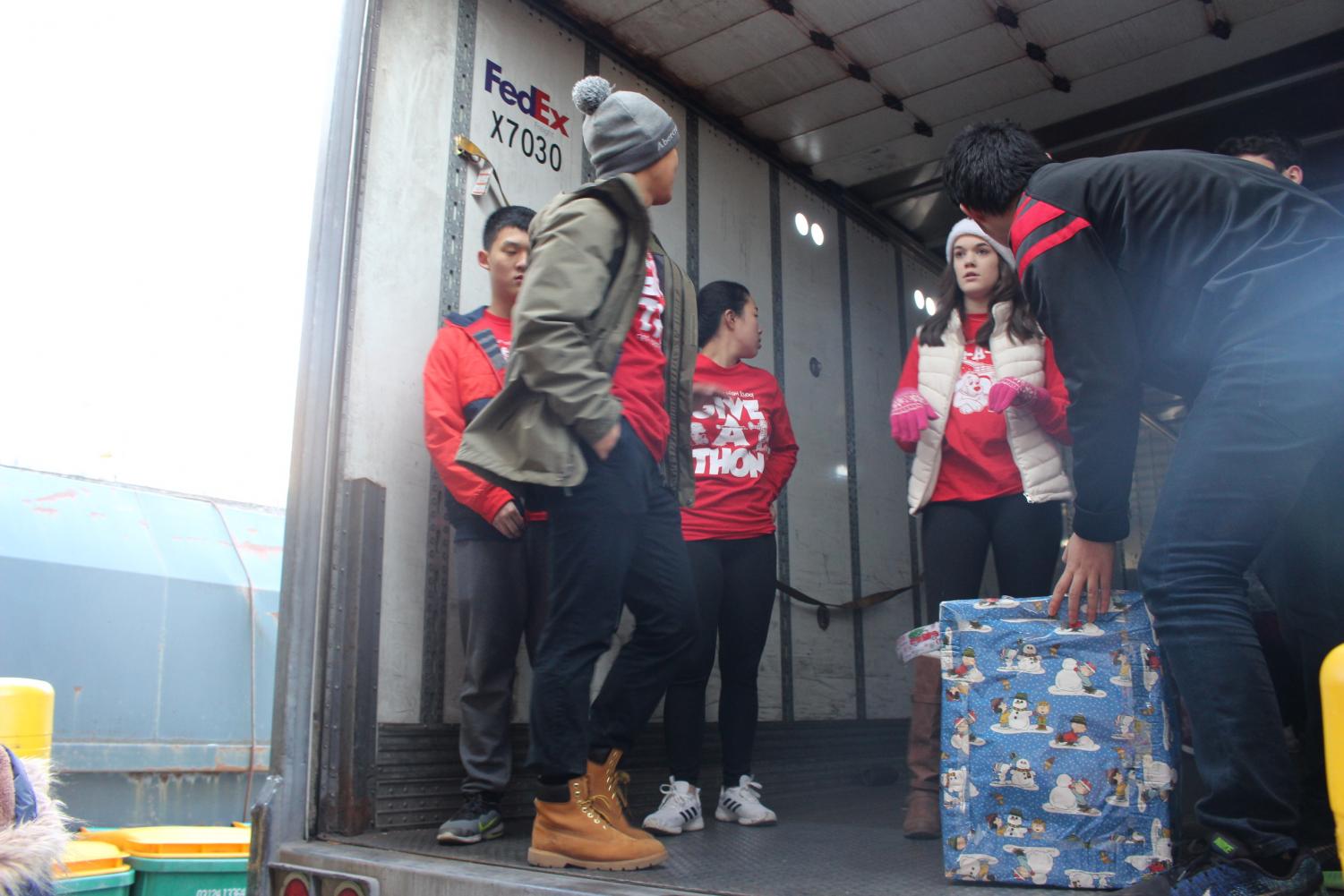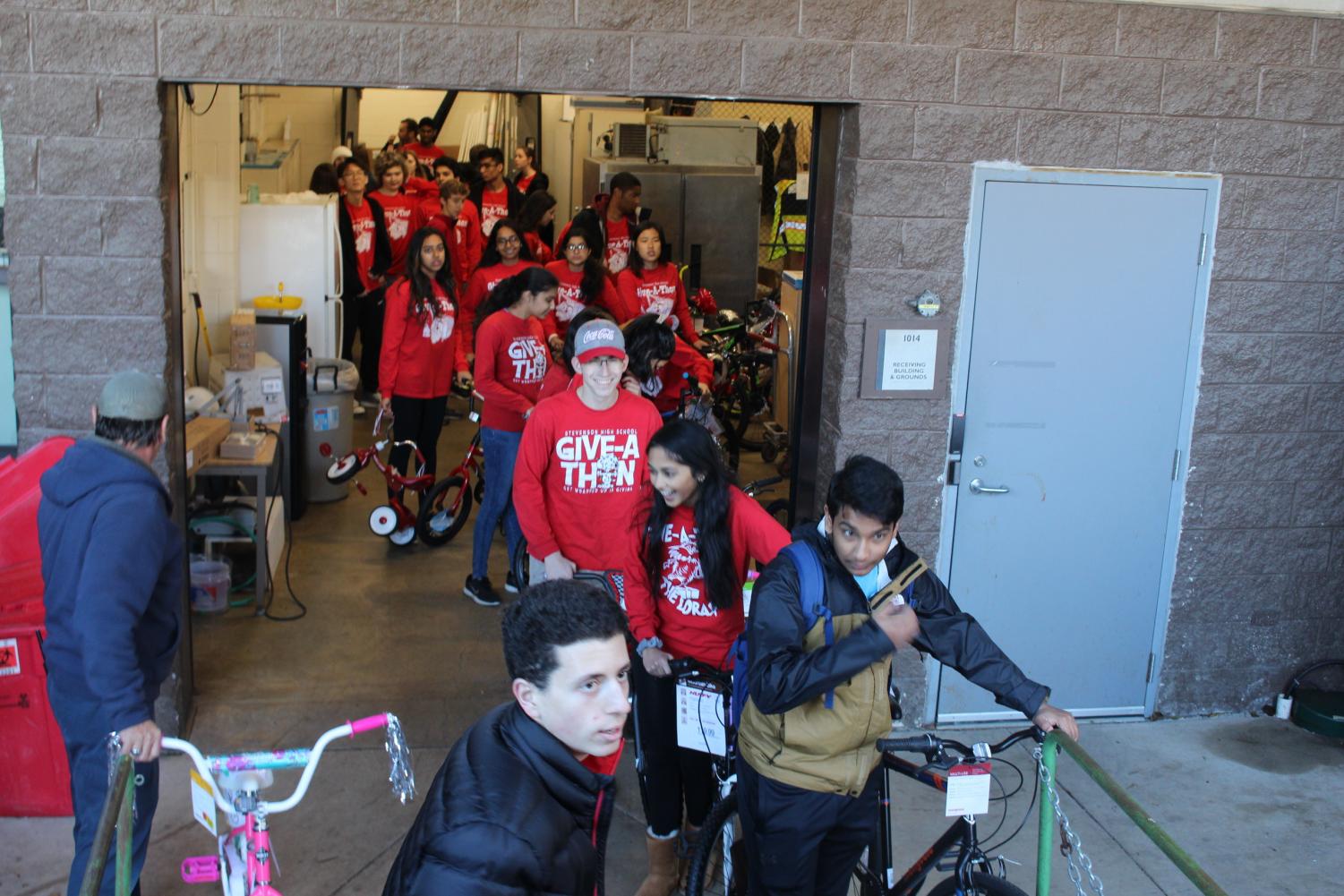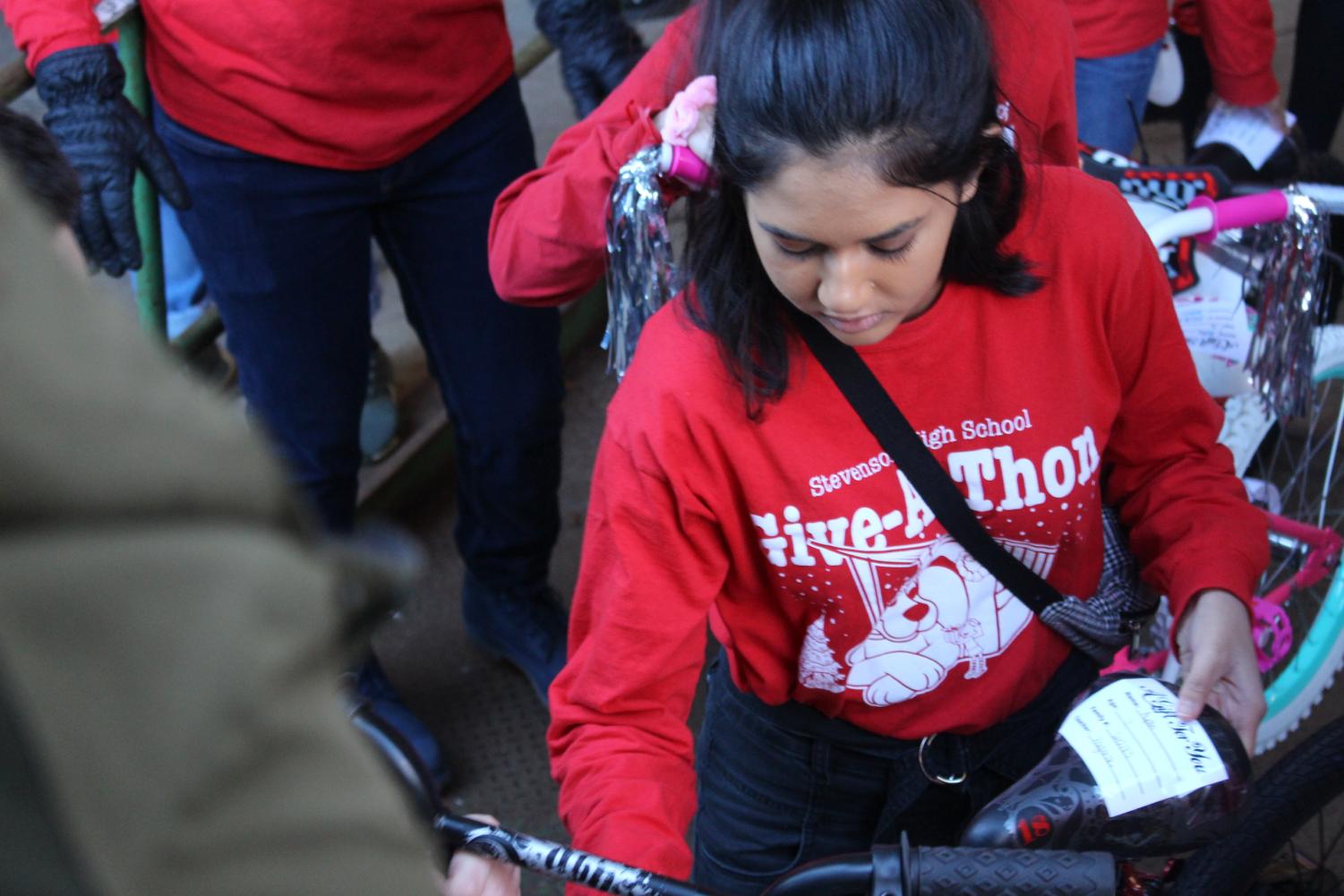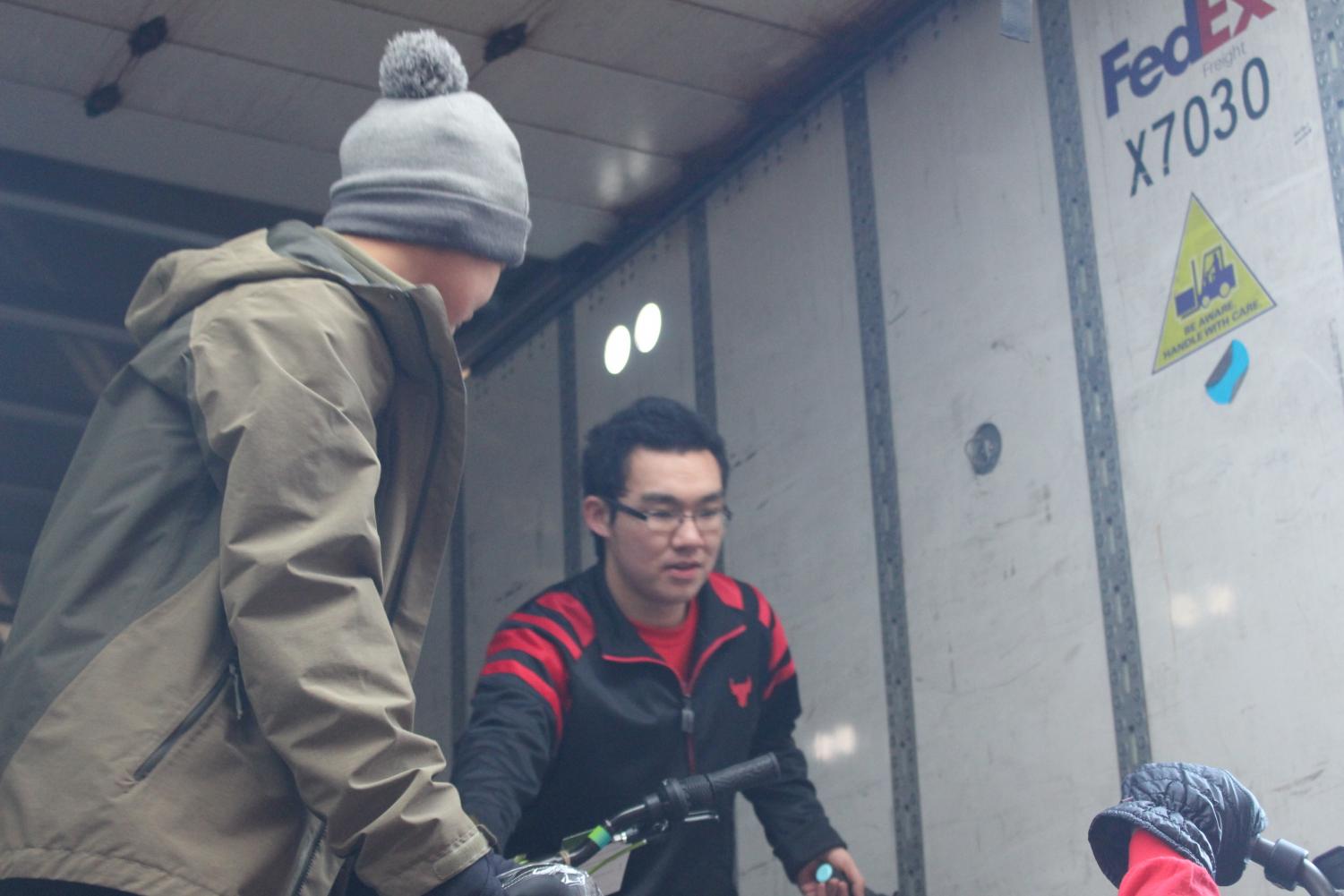 Step 2: Catholic Charities Warehouse
Presents were unloaded from two trucks and organized in the Catholic Charities warehouse to be picked up by their respective families.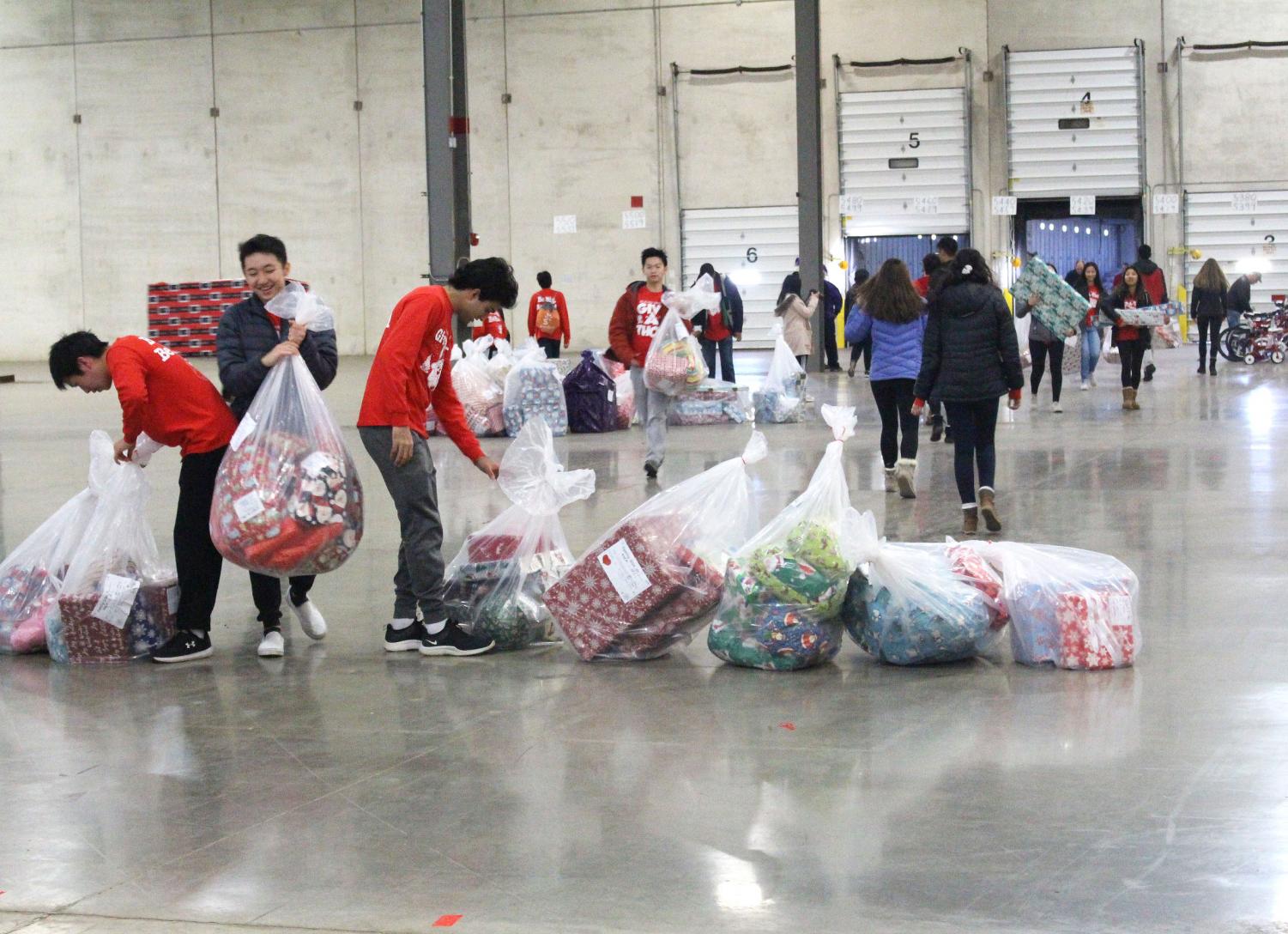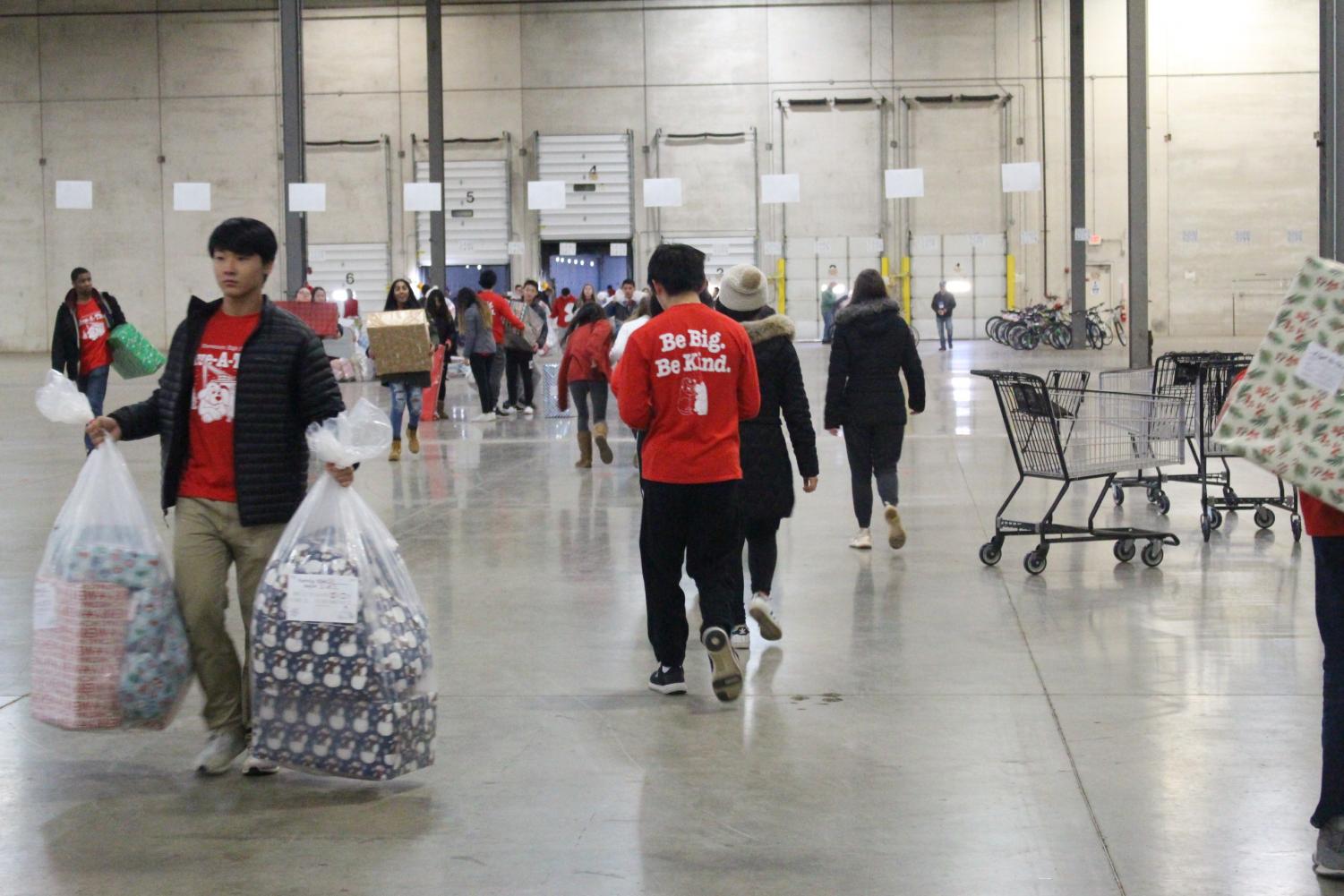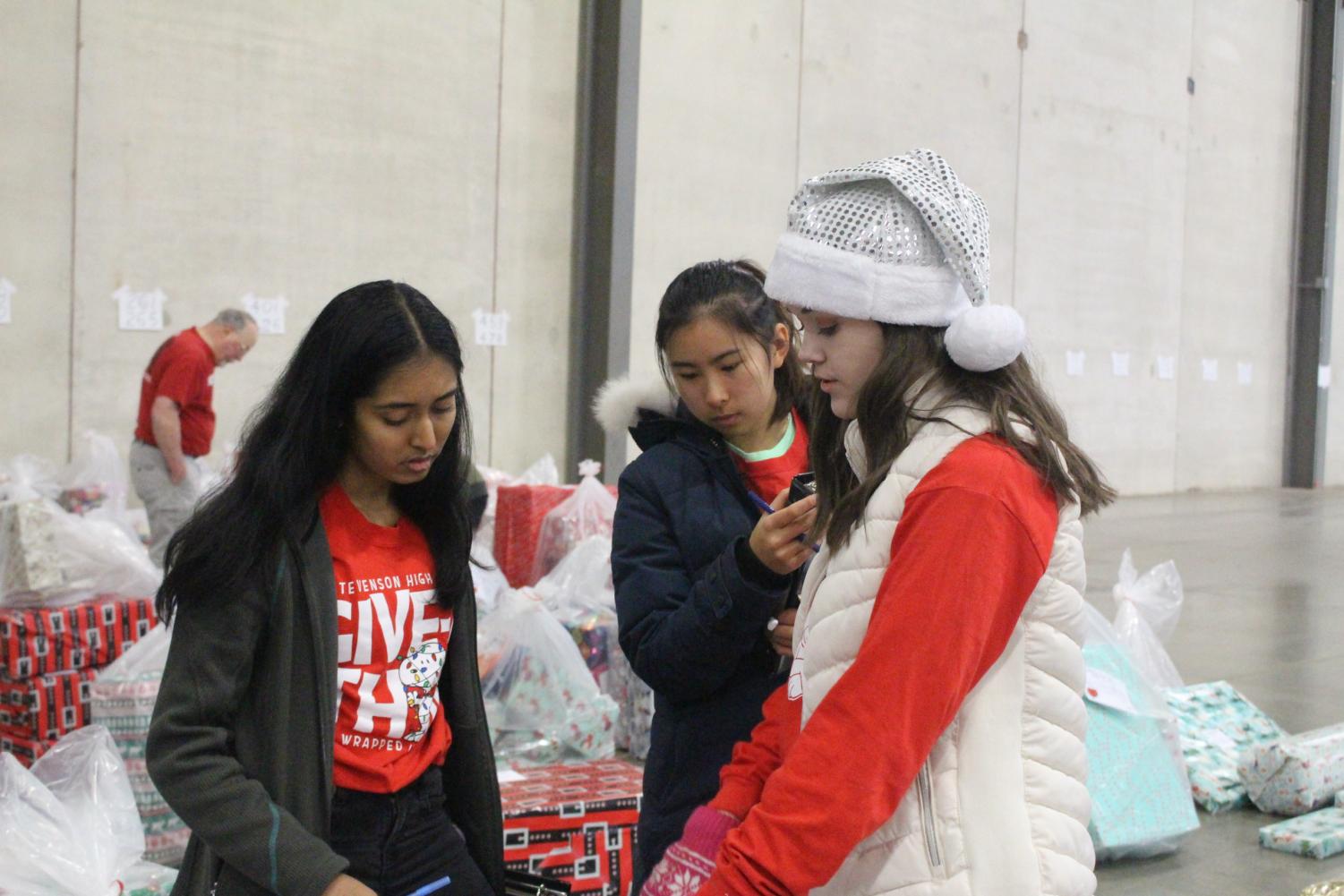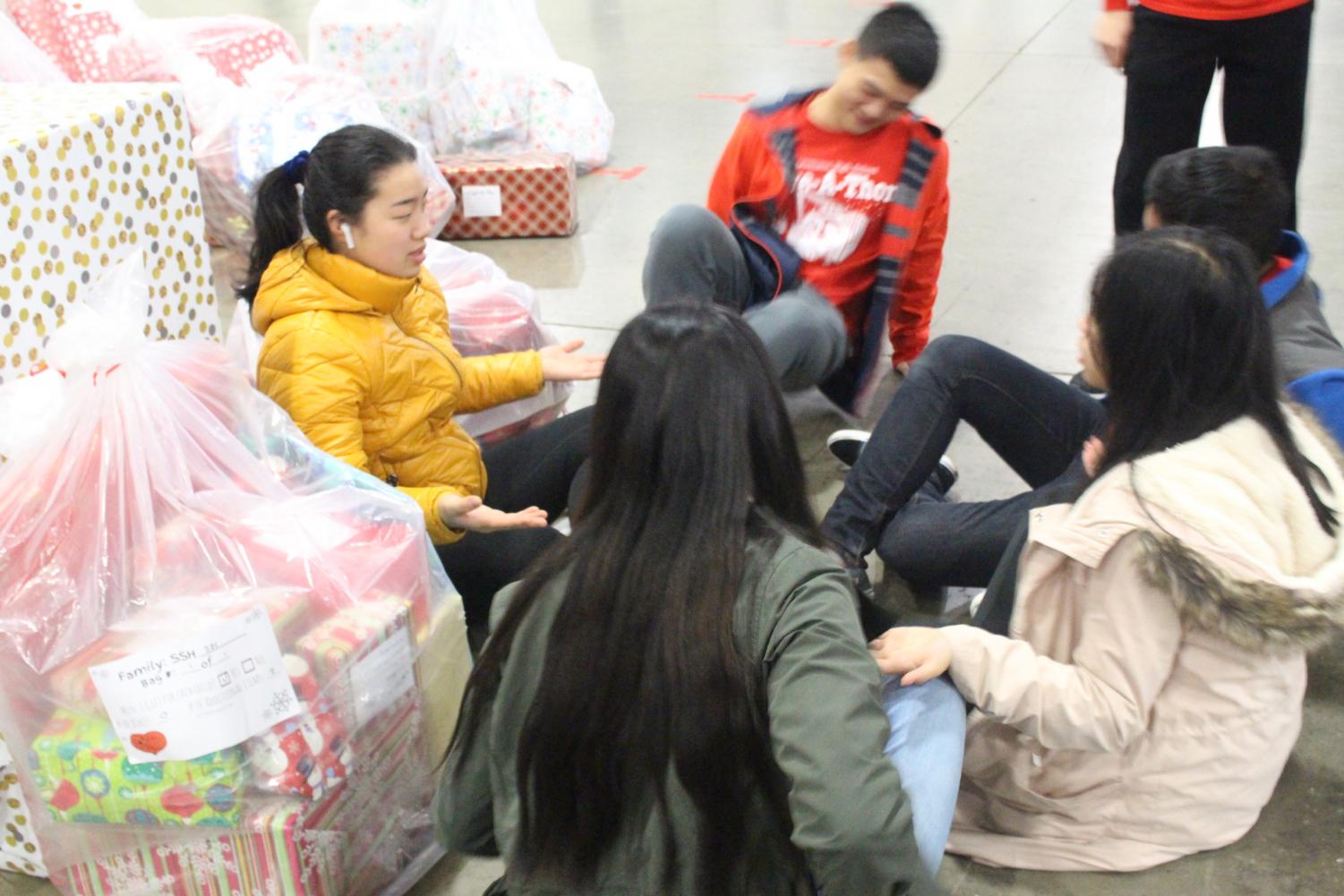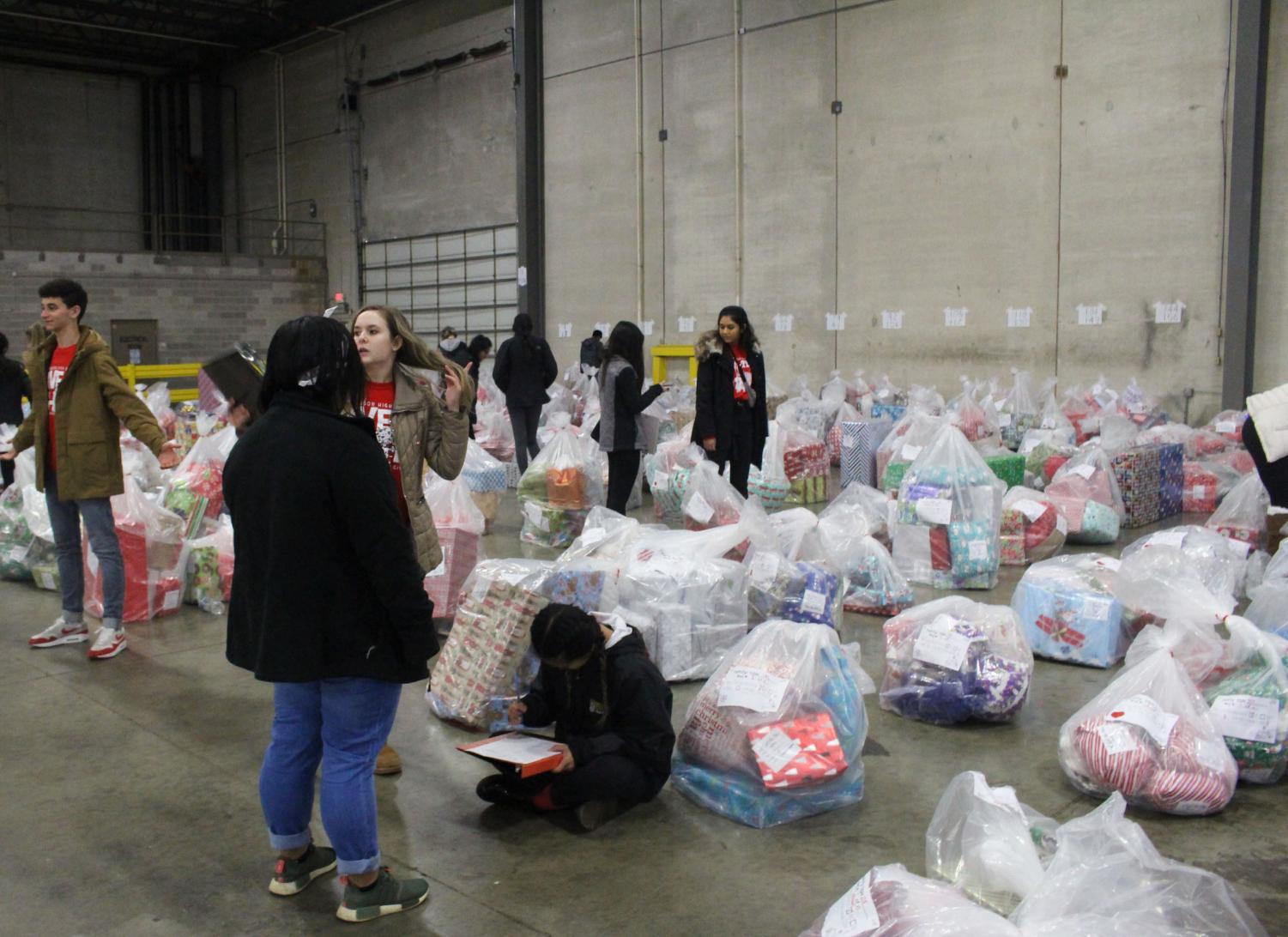 Step 3: Vernon Township Food Pantry
Students unloaded boxes of food items such as canned fruits and soup for the food pantry's grocery store setup.