Deck the Halls with Boughs of Candy
Students sell creative treats, goodies to raise money for Christmas presents for families in need.
It is the jolly time of the year when all the classrooms are filled with seas of bags of chips, chocolate wrappers, and the occasional drink of boba. Yes, Boba! No more Liquid Fusion when students are walking the halls of the Stevenson, selling everything their peers could want.
Give-a-Thon season is from mid October to late November, and it is the time when hundreds of Stevenson students flood the hallways, selling the most unique and intriguing products at the best price with one common goal. At the end of November, the students participating in Give-a-Thon through National Honor Society will have raised enough money with their teammates to hopefully buy everything that their given family has on their Christmas wish list. Some of the most compelling goods that have been spotted thus far include Boba tea, Korean barbeque, AP Biology study guides and velvet scrunchies paired with some tasty ramen.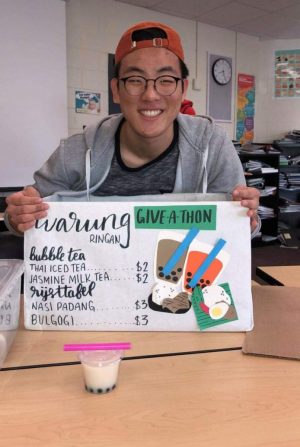 Dylan Chae '20 has been selling Thai Iced Tea, Taiwanese Jasmine Milk Tea, Indonesian Chicken Satay and Korean BBQ. Chae was able to raise a gross profit of $204.67 in five days. Chae's products gave him a leg-up in selling the most unique products, quickly as he was able to sell out of Boba by 6th period on the first day he started selling.
 "I felt like I needed to heavily distinguish myself from other sellers in order to make a larger profit," Chae said. "So I decided to take the initiative to make boba." 
​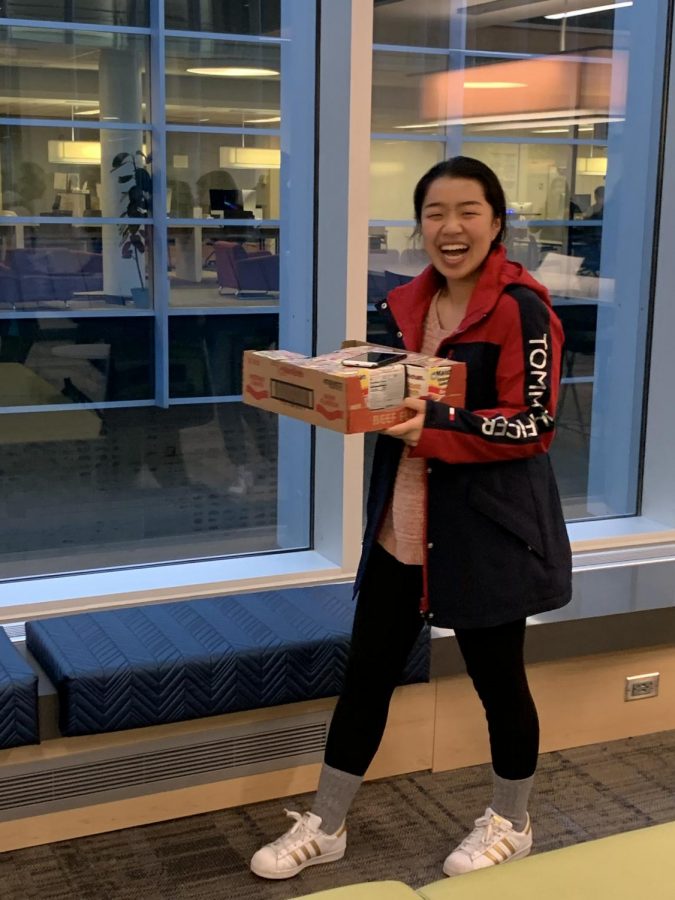 Other students like Jasmine Zhang '20 saw great success in her marketing of velvet scrunchies and Maruchan Ramen, budgeting up to more than $120 within the first two weeks of her selling. 
"Ramen is not only inexpensive but is also easy to make," Zhang said. "Kids can use hot water from Jazzman's or just putting it in the microwave." 
Choosing what to sell is a very strategic move; students aim to sell whatever they think will help them make the most profit so that in the end they can buy more gifts using their profits. 
For Zhang, one of her favorite parts of Give-a-Thon is getting to see what types of cool things students sell.
 "It's really fun to see how creative the students are," Zhang said. "A lot of students know that everyone sells candy and selling candy after Halloween is just not the move, so Give-a-Thon leaders get really creative." 
One leader, Tanisha Gunashakar '21, is selling AP Biology review study guides to many students to both enjoy the holiday spirit and help stressed out Stevenson students. Gunashkar made more than $20 within hours of advertising her study guides on her social media platforms.
Give-a-Thon season is one that brings all students to work together to create good-spirited holiday joy and work towards one common goal: making a family's Christmas morning. 
"You see how much joy your fellow peers have when they take a bite or a sip of what you are selling," Chae said. "This event is one of the reasons why we, the student body, are proud to be patriots."