Fantastic Halloween Movies
These four Halloween classics are sure to make your day a little bit spookier!
Stephanie Levitt, Business Manager
October 31, 2019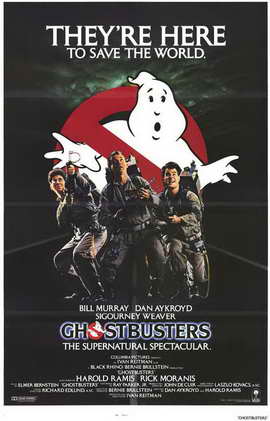 Who ya gonna call for a good movie? Ghostbusters! The re-release thirty years after the 1984 classic draws in even more fans, as it cleverly combines comedy, action, and some mildly scary scenes. The movie features Bill Murray, Dan Aykroyd and Harold Ramis, playing a trio of unemployed scientists turned ghost exterminators who travel through New York City to save the citizens from evil spirits.The next time you see a ghost, you know who to call.
For the Disney fans, Halloweentown is the perfect movie to watch with your family. It has magic battles, mysterious potions and flying brooms to satisfy viewers as a Halloween-themed movie. The goofiness of its magical world and and the family reconnection that this movie suggests remain with you even days after watching the film. If you like this movie, there are three sequels you should definitely check out. What's even more exciting is the recent talk of a fifth movie in the series.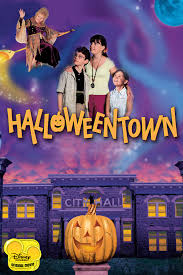 Hocus Pocus is a classic Halloween movie with lots of memorable quotes and funny moments. It stars Bette Midler, Sarah Jessica Parker, and Kathy Najimy as three witch sisters, known as the Sanderson Sisters, who come back to life on a Halloween night. High school student Max lights the bewitched candle, allowing the witches to terrorize the children of Salem. Can Max and his friends outwit, outrun, and outlast the Sisters? You have to watch the movie to find out. 
The iconic, heart-warming movie Twitches features twin sisters that were separated at birth but reunited on their 21st birthday only to realize that they are princesses and have magical powers in another dimension. They must come together with their protectors and their birth mother to defeat the darkness and save their kingdom. The movie's 21.5 million viewers in its premiere weekend made it Disney Channel's most popular cable program and continues to be a fan favorite.