Column: Democratic Candidates September Debate 2019
Editor-in-chief Dylan Hu shares his opinions on the candidates' performances in the September Democratic Debate.
Dylan HU, Editor-in-Chief
September 23, 2019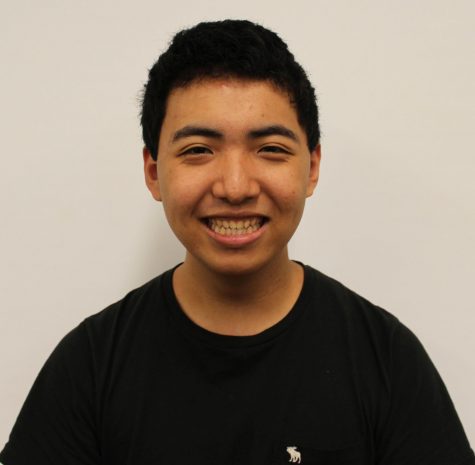 The third Democratic debate showcased the top ten candidates in the field on Thursday night with nearly three hours of policy proposals, tough questions and failed zingers. I'll evaluate each candidate's performance and discuss who won and lost. 
Winners:
Beto O'Rourke
Despite freefalling in the polls since he joined the race, Beto O'Rourke stood out as a thoughtful and passionate advocate in the September debates located in his home state of Texas. O'Rourke first rose to Democratic stardom in his failed 2018 Senate race, but has since led a quiet presidential campaign. However, his debate night was far from quiet. O'Rourke confronted the emotionally-charged debate questions on gun control and immigration head-on, channeling the frustration and anger of his constituents after the recent El Paso shooting that left 22 dead. O'Rourke also demonstrated that he "did his homework" on issues like climate change by unveiling in-depth proposals. While O'Rourke's performance likely won't revive his candidacy, he reminded the nation that he'll keep fighting in this election.
Joe Biden
In an increasingly competitive race, our standards for Joe Biden keep dropping. Biden is a minor winner on my list because he was stronger than before, particularly in distinguishing himself as a pragmatist on healthcare issues. Despite being attacked from all sides (and the moderators, for that matter), Biden stuck with his record in the Senate and under the Obama administration. Then again, no debate can go without a few of Biden's gaffes. Stumbles over race in education and a "record-player" exposed Biden's age, calling into question his fitness to run. However, he redeemed himself with his emotional closing statement about his family's losses and his "purpose" to continue. As obvious as this sounds, Biden is a winner when he is not a loser. 
Elizabeth Warren
As Biden's frontrunner status weakens, Elizabeth Warren has consistently performed in each debate. Warren displayed her strength on policy once again, conflicting with more moderate candidates, such as Biden and Klobuchar, on healthcare and Washington D.C. corruption. More importantly, however, she reaffirmed her personal strength by bookending the debate with her story. Warren's resilience and "fighter" attitude were exemplified as she detailed her poor uprbringing in Oklahoma and overcoming sexist discrimination in the workplace. In short: another strong outing for Warren to build on her campaign's momentum. 
Losers:
Julián Castro
For the third debate in a row, Julián Castro has shown up as an aggressive speaker, leveling incisive attacks at the race's leading candidates. This time, though, it might come back to hurt him. While Castro had some intelligent points about gun violence and immigration, he will be remembered for accusing the 76-year-old Biden of "forgetting what [he] said two minutes ago." The frontrunner's presidential fitness should certainly be considered, but Castro's attempt came off as an obnoxious cheap shot. In a night of otherwise civil debate, Castro clearly stood out — though not in the way he was hoping. 
Amy Klobuchar
If not for her canned one-liners ("Houston, we have a problem"), Amy Klobuchar would be the most forgettable candidate of the night. Her attempts to portray herself as a realistic politician haven't been effective against candidates with progressive visions like Sanders and Warren on policy. Her strongest area is her electability as a moderate who has won in a red state, but Biden occupies her lane to the nomination as the clear moderate frontrunner because of his sizable lead in polling. 
Andrew Yang
Full disclosure: I'm biased towards Andrew Yang, but even I wasn't very impressed by his performance at the debate. His opening "giveaway" of his Freedom Dividend, a policy of $1000 per month to all Americans over 18, came off as poorly timed publicity. Yang consistently formulates innovative policies that center around his Freedom Dividend, including the use of democracy dollars to end Washington corruption. However, the moderators still gave Yang the least speaking time for the third debate, so he will need to speak more if he wants to share his thoughtful ideas. 
The Middle:
Cory Booker
Cory Booker is arguably the best public speaker out of these ten candidates, but has so far been unable to convert his solid debate performances into growth in polls. Booker's best moment was calling out O'Rourke's complacency on gun violence until the El Paso shooting, criticizing others who have not been as proactive. With his friendly stage personality, Thursday's debate was Booker's best of the three thus far. 
Pete Buttigieg
South Bend mayor Pete Buttigieg's strength has always been his youthful eloquence, reinforcing his claim of generational change in contrast with Biden. Buttigieg clashed with Sanders and Warren on his plan "Medicare for All Who Want It," pledging to trust Americans with their own choice for healthcare plans (however, Buttigieg has yet to release his full healthcare plan.) Buttigieg's strongest moment was also his most personal. Through telling his coming out story, Americans were reminded of Buttigieg's historic campaign running as an openly gay man — a landmark once thought unlikely just a decade ago. Unfortunately for Buttigieg and his stagnant poll numbers, he only wins if his standout moments contribute to more public support. 
Kamala Harris
We have all been hoping Kamala Harris would reignite her debate prowess seen back in the June debates when she went after Biden's record on busing. So far, those hopes haven't come to fruition. Right from the start, Harris spoke directly towards President Trump — a strategy I didn't find effective without substantive policy to back her up. While many hoped her prosecutorial background would elevate her debating skills, it was ultimately her controversial prosecutorial history on communities of color that was questioned. As Harris continues her slide in the polls (including in her home state of California), she will need more than an momentary bump to stay relevant. 
Bernie Sanders
Supporters of Bernie Sanders likely enjoyed what they saw from him: a relentless blitz against America's wealthiest with the goal of a political revolution. However, he said little to spread his voter base. Sanders touted his record voting against the Iraq War, unlike Biden, and stood his ground on policies like Medicare for All, rejecting NAFTA, and eliminating student debt. Though Sanders has held stable in the polls since he launched his campaign, he has lost ground to fellow progressive Warren. It did not help Sanders' debate that his voice was hoarse through the night.