Q&A with Jeff Blezien
Mr. Blezien is a new athletic director and previously coached girl's volleyball at Stevenson for 5 years.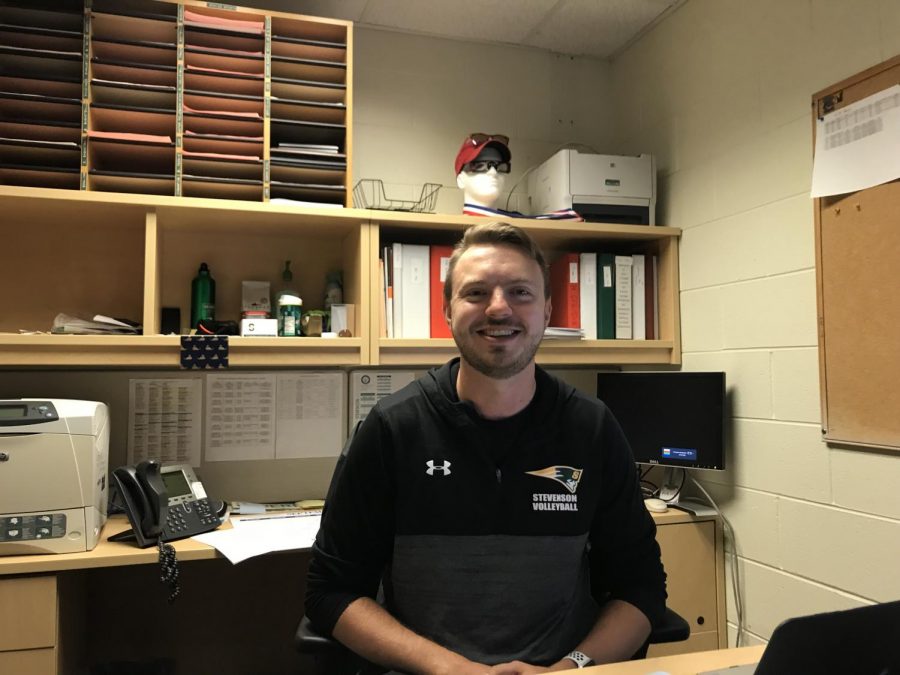 As an athletic director now, some of the main things I have to do is scheduling the contests for half the sports here, I'm also responsible for running eligibility for all the student athletes at Stevenson. I coordinate the fall, spring, and winter sports awards ceremonies that are held at the end of each season. Also, one to two days a week I'm here after school as the admin on duty for athletic competitions.
One thing we talked about recently was how our student athletes spend their time; we want to find a balance that is beneficial, not only to the athletes, but also the coaches. We are aware of the commitment for both sides during the year, so we all have to be mindful of the multiple directions people are being pulled in throughout the year.
Just being around sports all the time. That's one thing I've always wanted to do, I'm a huge sports fan. I've always just wanted to be around sports and that's helped me a lot. It's been an amazing experience so far and everyone within the office has been so helpful.