Q&A with Nick Skala
Mr. Skala is a new baseball coach at Stevenson who also teaches physical education at Beach Park Middle School.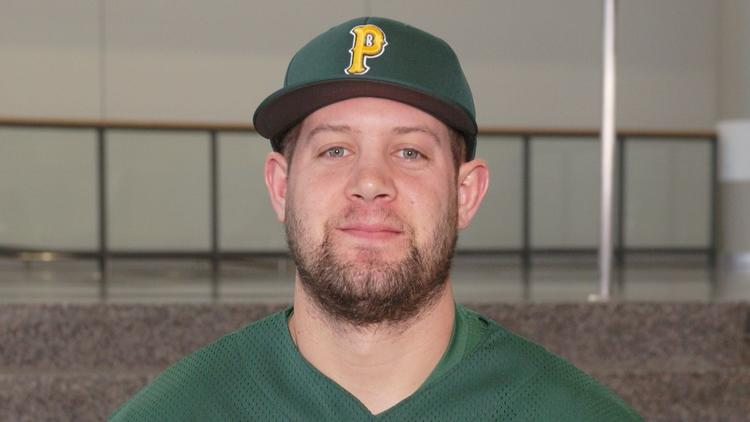 I began right out of college, I started helping out our college team and student teaching. After that, I got hooked up at Stevenson and have been there and I've been there ever since.
I think that if they're going to get substantial playing time and it's going to benefit the team, yes. But, if he's the 21st guy, then I don't think that helps their development and it's doesn't help their psyche. I want kids to play and compete today, and if he can compete at a level that's higher than his age or his class than we'll send him out there. We want kids to succeed and at the same time be challenged.
My favorite aspect is staying young and current with current events and what's going on in the school each day. The hardest part is getting everyone into a game and trying the get them to fit into their role…I think trying to get those guys to buy into their roles and buy into what the program is about is the hardest part. But, I think we'll have a good grasp on it and get them going on the same level.
We kinda do, we have some role players, but in the high school games they're shorter than the major league games so there's a little less specialization. We kinda just go with guys that we trust, and if you give a guy an opportunity to show you something and he does a great job, well, then he'll get more opportunities like that. I wouldn't say there's so much a "closer" in a way, but there are definitely role guys or starters and you move forward depending on how the game goes.
I think I've had good coaches throughout my life, starting with my dad and all my other friends' dads. I had a great coach at St. Viator, and  then I had great coaches throughout my college career. So they just kinda cemented that and being a student of the game and just wanting to be around young men that want to be better in a sport, and teach them how to be a better baseball player, better student and a better person.