Q&A with Jon Roby
Mr. Roby is the new girl's diving coach at Stevenson and for Patriot Aquatics. He also coaches Boy's diving at Highland Park High School.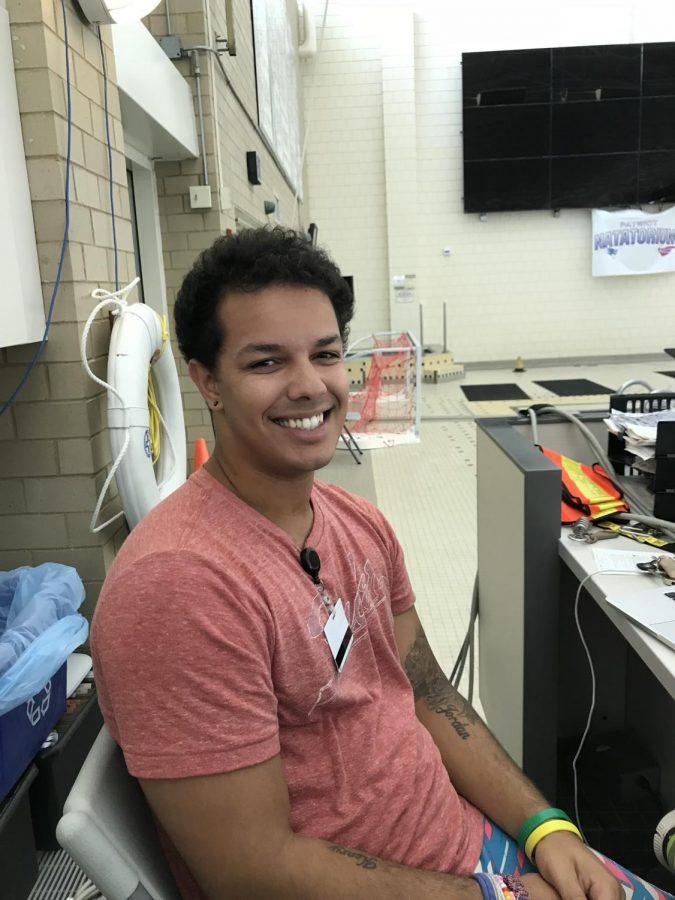 Honestly, it must be the fact that I dove myself. I've always known that I was going to be a diver because it was a family sport for me. With me picking up diving so quickly, it was a natural transition from diver to diving coach.
I've been coaching since I was 18 years old, so I've been coaching for almost 9 years now. My first coaching job was at Downer's Grove Swim and Racquet Club. Then after that, I got a job at Glenbrook Aquatics, my old diving club. While I was coaching there I was coaching summers at Tennaqua, then I kinda dove into high school diving at Highland Park before ending up here at Stevenson and Patriot Aquatics.
My least favorite thing is that I don't have a lot of control. When I was diving, I knew exactly how my dive was going to go before I did it; if my hurdle was good, if I gained some height, I could probably look and have a good entry. But, with coaching, you have to put yourself in your athletes' shoes and try to make them see what you see and make it easier for them.                   
My favorite part is probably when those divers make that change, when it's a solid, sticking, change that I can see throughout practice and throughout meets. I know that they're taking that next step, that they're listening, and that they trust me.
I think there are a lot of resources here. We have a great facility, probably one of the best facilities in the state. Also, the support I've gotten as a diving coach from the swim staff, the athletic directors, and athletic department as been great, I couldn't ask for anything more being a new coach. I thought it would be a little daunting, coming in with having a ton of kids and being a new coach, but it's been a really easy transition, my coworkers and the athletes I've coached have really helped me along. 
One of my favorite memories would probably be breaking the diving board. I mean, that was pretty crazy and I don't know a lot of people who have broken diving boards. It was super early, we had morning practice, and I don't know what happened. I did my hurdle, came down to jump and the loudest noise I've ever heard, like "BOOM!". It was so surreal because everything just stopped for a second and it dropped right into the water. 
My state finish my junior year is also one of my favorites, I came into the meet and no one knew who I was at all. I totally blew my first dive, my inward dive, I was way way over. After that, it was kinda automatic for me, I didn't think I was going to win or make the cut so I just keep on diving. The end of the day, I was in 2nd going into finals and just held 2nd and that was kinda crazy how that worked out, I didn't expect it and it was a good surprise.