SHS alumnus runs for governor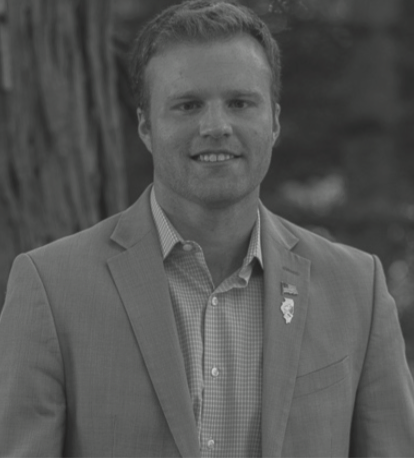 An entrepreneur and small business owner, Stevenson alumnus Alex Paterakis '06 is now hoping to make his mark in the Illinois political scene. Paterakis is currently a Democratic candidate running in the 2018 Illinois gubernatorial election.
Paterakis, who graduated high school over 10 years ago, said the experience of attending Stevenson and taking AP classes prepared him well for college and years after. Paterakis then went on to pursue civil engineering at Purdue University.
"My biggest advice is to make the most out of your time here and to take advantage of what you have at this school," Paterakis said. "It's critical [to get involved] no matter what. Politics dictate everyone's life so it's good to be on the front lines to determine your own policies."
Although Paterakis does not hold any experience in politics, the timing of the election and current turmoil in Illinois compelled him to run.
"A lot of people are hurt by high property taxes, and businesses are moving out [of Illinois]," Paterakis said. "It seems like it's a sin to compromise in politics now. We need to bring sanity back to the process— we can't sit in a corner anymore."
Paterakis' political platform highlights making Illinois more affordable for families, providing protection and opportunities for the middle-class, passing criminal justice reform, increasing funding for education and legalizing the sale of cannabis. He cites his experiences as a small business owner as the foundation for his platform.
"No one has ever fixed the underlying issues [in Illinois]," Paterakis said. "The answer has always been to raise taxes instead of targeting core issues. The vulnerable people—the middle class—are suffering the most and it's time to bring relief."
While Paterakis' biggest challenge during the campaign was starting a movement from scratch, he is receiving a lot of response, drawing both support and criticism from followers on social media. He has over 10,500 followers on Twitter and 38,000 likes on Facebook.
Illinois resident Christine Beck is hesitant whether Paterakis will prove to be an adequate political leader.
"I'm a conservative and want a smaller government, lower taxes and a balanced budget," Beck said. "I also want term limits, especially when someone like Mike Madigan has held the legislature for so many years. The Democrats talk big but do nothing. I don't know [Paterakis that well] but maybe as we get closer to election time, I'll have a better perspective on him."
Paterakis also frequently posts political memes on Twitter and Facebook, and a picture of Harambe can be found at the bottom of his website.
"I don't think politics has to be entirely serious," Paterakis said. "I don't care if people say I'm not serious because I'm posting memes. It gets people to react and differentiates me [from other candidates]."
Paterakis' posts have attracted people on any side of the political spectrum, like Kevin Cao '16. Cao attributes Paterakis' memes as one of the reasons why he became interested in Paterakis' campaign.
"I first saw his meme on his Facebook page and it gave me a pretty good laugh," Cao said. "I went on his page and [saw that] a good amount of [his] policies line up to what I think is important."
Paterakis is also reaching out to his audience through video clips posted on his website, where he shares more information about his policies.
Paterakis is currently running his campaign without donations, as he doesn't feel the need to take anyone's money. Instead, he is brainstorming ways to fundraise for charities.