Inclusion for all
Stevenson makes changes to facility, technology to accomodate needs of gender nonconforming students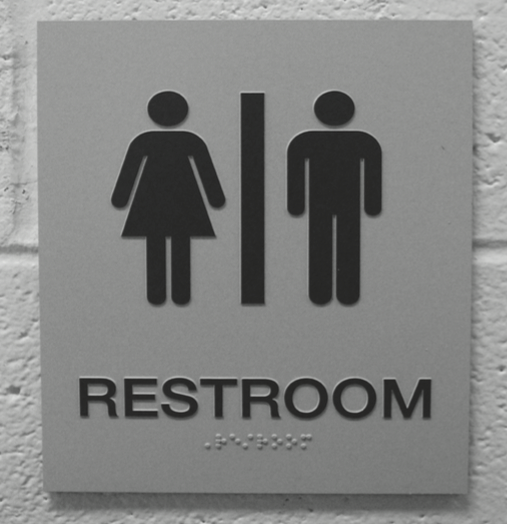 As Laura Smith walks down the halls of Stevenson, she takes advantage of the time to  text and talk with friends while doing her best to avoid being trampled by students trying to beat the bell. However, those are not the only things on her mind.
Smith has heard the stories of bullying, discrimination and violence at other schools toward gender nonconforming people. As a transgender student herself, she knows to always be vigilant.
"We kind of learn to be paranoid—just in case," Smith said.
However, according to Sarah Bowen, director of student services, the majority of reported bullying incidents based on gender identity at Stevenson are comments made by peers or staff members without malicious intent. Transgender student Alex Hills said that although he often feels different, he has never felt intentionally excluded.
In recent years, the school has begun taking steps toward helping gender nonconforming students feel more included in the Stevenson community. One such step is meetings for staff members to learn about the concerns and needs of transgender students.
"It's something that I never really thought about until that meeting, but I realized that I should be asking [what pronouns students prefer] because that's just as important as what [you want to be called] as far as your name," art teacher Katie Hyken said.
Since learning more about issues surrounding gender nonconforming individuals, Hyken takes special care to talk to the members of her transgender students' support teams in order to better understand each student's unique situation and is better able to help them feel comfortable in her class.
Additionally, the school has gradually changed their bathrooms to be gender neutral, including the bathrooms in the Performing Arts Center, the Quiet Learning Center and nurse offices. There are also individual stalls in all locker rooms to provide privacy for students.
"What we really try to express to students is that you can use the bathroom that matches the gender with which you identify, and that you can use whatever bathroom feels most comfortable to you," Bowen said.
The school has also been working with the IT department to ensure that the names on the attendance listings and in students' email addresses match the students' preferred names. In general, students must approach a member of their student support team in order to take make these changes.
"We work with students and their parents to come up with a plan that works for [them] and our school, and then we work with our IT people and data processing to make those changes," Bowen said.
While Smith appreciates these steps, she still feels that one of the most important components of inclusion is having the opportunity to respond to individuals' questions. She said that when people ask her questions, she knows that they are making an effort to understand and be sensitive to her.
While there are still challenges surrounding issues of gender nonconformity, Bowen is proud that Stevenson is addressing the needs of its transgender population.
"We know it's not an easy process for some students to try to navigate the world, so we want to think through how we can help with that process—what resources and support can we provide as [they're] managing through that," Bowen said.