Question & Answer: Race/Diversity at Stevenson
Statesman's Izabela Zaluska sat down with Jordan King, Shukran Moheddin and Priya Vaikuntapathi to discuss race at Stevenson and how each of their respective clubs try to educate Stevenson students about diversity. King is a leader of the Black Association of Stevenson Students, Moheddin is a leader of Muslim Culture Club and Diversity Council and Vaikuntapathi is a leader of Indian Student Association.
This is a continuation of what was published in our third print issue.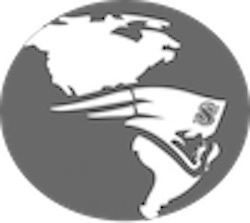 How did you get to your respective role as leader of club? What factors motivated you?
Jordan: Around freshman year, I was approached by Justin Funye. I started participating with more of an organizational role where I tried to help get ideas done. Eventually, the role of being a leader sort of shifted towards me. I was motivated by sharing ideas and coming together as a club. The club also benefits me as well because I get to learn new things too. 
Shukran: My sister started the club, and I was always with her and the seniors. The role shifted to me as well since I knew what to do and how to utilize each member to try to make the club successful.
Priya: ISA became really important to me because it's a way to meet a lot of people who come from similar backgrounds and balance being both American and Indian. ISA also provides many opportunities to showcase your talents and talk in front of people and in large groups, so as a shy kid, ISA turned out to be the place where I could really break out of that shell and gain confidence.
---
Do you wish or hope things were different in terms of Stevenson's demographic?
JK: I hope demographics become a bit more diverse moving forward in the sense that no one group is a vast majority. I wouldn't necessarily say I wish things were different, because the experiences I went through and the communities I've lived in dictate who I am today. Being in contact with people who share the same race or culture establishes familiarity that can be beneficial to building an identity, and high school is especially about finding your personality. But, with this being said, it is equally as important that a community is diverse so different perspectives and world views can be exchanged.
SM: I do wish that the demographics at Stevenson were different. However, because it's obviously not under my control, I think that the minorities in Stevenson just have to take on a bigger responsibility for making their voice heard. As an Arab-American, I find it exceptionally hard to find other Arabs at Stevenson considering most blend in very well with the white demographic here. As a result of that, you find Arabs scattered into different friend groups while most Asians, Indians and Europeans stick together. This is a blessing and a curse because while we get to reach a bigger spread of students, we are alienated from others those who could really understand us.
PV: Honestly, I think that Stevenson's a very diverse school compared to many. While there are always going to be those people who don't understand other cultures and discriminate, I think it's great that we have so many people to shatter the stereotypes and create such a diverse community.
---
Is Stevenson a place that accepts diversity?
JK: I feel like that's a loaded question. There's always going to be outliers that my friends and myself have faced; however, I would say more yes than no.
SM: I think so too.
PV: I agree.