CNN Goes Bankrupt
The 2020 election took its toll on the media giant.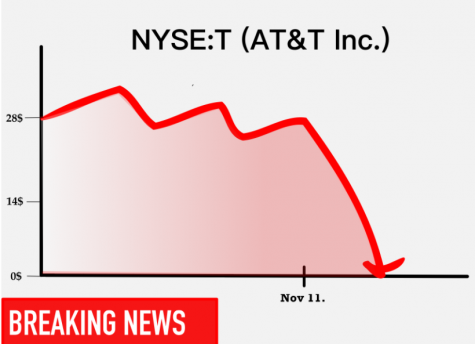 The media giant CNN has filed for bankruptcy as of April 1, 2021. Many analysts have pinned the bankruptcy on the Trump Administration's loss and the introduction of a relatively charismatic president. CNN's parent company, AT&T, suffered a fatal blow as a result of the news.
CNN announced the news after consistently losing viewership on both their broadcast channel and website. The losses from its two main sources resulted in its bankruptcy. According to a Pew Research study, "CNN lost 85 percent of its broadcast viewership as well as 78 percent of its web viewers after Nov 11." 
Executives at the company attempted to combat the declining viewership through numerous strategies, but they were unable to bring back viewership to its original numbers. CNN's own analysts attempted to wrangle with the issue, but attempts proved to be futile. 
"We tried to take a 360 degree view around us and tried a variety of strategies, ranging from publishing positive stories to publishing more negative ones than others, but we ended right back where we were," Anderson Cooper, host of Anderson Cooper 360 said.
Many employees credited the bankruptcy to difficulty with procuring media content regarding the presidency. 

"It became very hard to find good Trump quotes after the election, and there's obviously nothing wrong with Biden, so this transfer of power really hurt our newspaper," Barry Jones, an opinion columnist for the newspaper, said.
CNN did attempt to reach out to the U.S. government in the hopes of getting a bailout so that they would be able to keep their employees working until after the pandemic. However at the time the Trump Administration dismissed it as "fake news."
Investors were disappointed with the newspaper, and, following the results of the election, sold much of their holdings in the company, resulting in the stock's meltdown. 
"I just didn't feel that CNN had much left to give," Ronald Biggums, an investor for Bank of America, said. "I took a look at the front page showing the smiling face of Joe Biden as compared to Trump's frown just made me lose all hope." 
CNN had to lay off their staff, which consisted of around 4,000 employees worldwide. Notable employees included Cooper and Dr. Gupta who were a large part of CNN's broadcast team. 
"I've covered plenty of breaking headlines during my time at CNN; however this situation really caught me off guard," Wolf Blitzer, one of CNN's key anchors, said. "My heart goes out to the employees who lost their jobs due to this situation."
Ultimately CNN was dealt a fatal blow, but its writing style and stories will continue to inspire. The editors at CNN left one final Tweet to mark the end of four decades of journalism.
"Everything was clearly RIGGED against us," CNN said. "The other big newspapers all had a CONSPIRACY brewing to take us out of business. Even our very own super skilled reporters said so. This is a DISGRACE for the journalism industry. SHAME."