Q&A with Vika Bekker '20
Katie Lee, Staff Reporter
February 27, 2019
Hang on for a minute...we're trying to find some more stories you might like.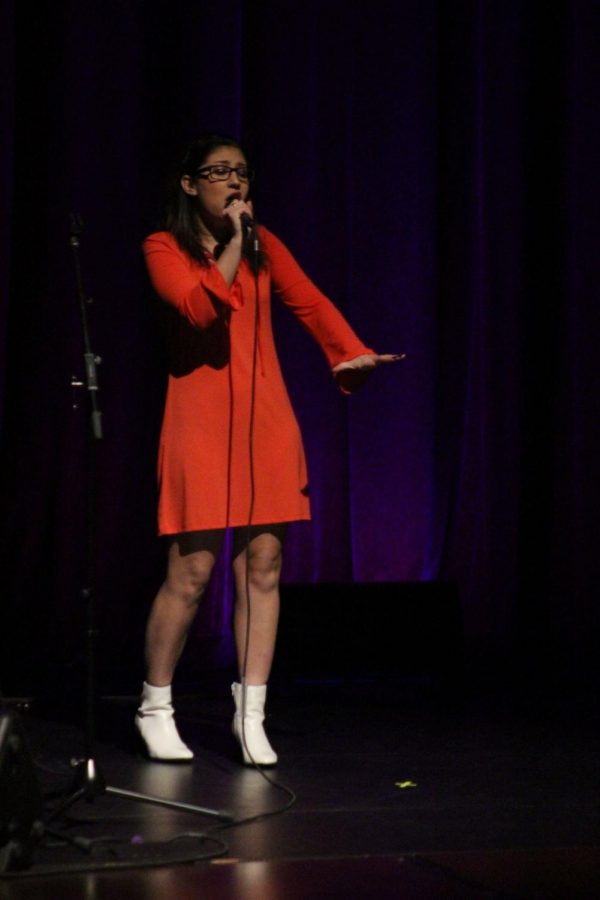 On January 25, Kiva Club hosted its annual student singing competition, S-Factor, where contestants went through two rounds in one night to see who had the "S" Factor. We sit down with Vika Bekker, the S-Factor winner, to talk about the competition and singing.
It might be a little hard to recall now, but what was your reaction to your win?
I remember being really shocked. I was excited but more surprised.
For round one, I sang "River" by Bishop Briggs and for round two I sang "Ain't no Other Man" by Christina Aguilera.
Were you nervous performing in front of many of your peers?
I got nervous two or three minutes before I went on, but when I began singing I felt okay.
When did you first start singing?
I started probably when I was five or six years old but it wasn't a while since I began taking lessons. When I was eight years old, I remember singing at my mom's birthday party. It was in front of my whole family and they all sat quietly until I finished. From that moment forward, I've always felt their support whenever I would sing.
Besides singing, do you have any other hobbies or extracurriculars you like to do?
In Stevenson, I'm really involved in choir and theatre and I'm also a member of Tri-M and an a capella group called Lady Jazz.
What are you going to do with your prize money?
Honestly, I'm not really sure yet. I'll probably keep it until I need extra cash one day.
Do you have any advice to give for for future S-Factor participants?
Just be confident in yourself. If you think you can do it, you can achieve it.
Do you have any plans after high school regarding singing and other stuff?
I'm hoping that I can continue being in choir and a capella groups but as of right now, I don't have any specific plans. 
About the Contributors
Katie Lee, Copy Editor




Hi! My name is Katie and I am the copy editor for Statesman this year. Outside of Statesman, I'm involved in Peer Tutors and The Wit (Stevenson's...